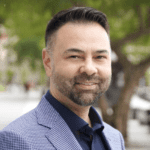 A strong advocate at the very top of the corporate ladder, a compelling narrative and a culture change. These are the key ingredients for a successful deployment of robotic process automation (RPA) across an organisation, according to Dmitri Chen, executive vice president and general manager at Automation Anywhere.
"Automation is probably the fastest way to go through a transformational set of maturity for an organisation. Historically, the CIO has been driving the initiative because it involved backend automation – typically low human touch environments," Chen said, "But now automation has moved towards the business where people want to leverage technology to streamline the growing number of frontend processes. So, today, we see more and more cross-department champions emerging."
Chen said CFOs can be that key executive sponsor so long as he understands the efficiencies of their organisation and has an intention to help drive change.
"It is not just about driving out the cost but advocating for change to improve employee and customer experience as well as to improve the bottom line and the top line," he added.
Getting the narrative right
A simple automation project done exceeding well could spark a digital transformation within the company.
But it's not enough to get stakeholder buy-in from the very top of the corporate ladder, Chen said. The company must be able to convey a compelling narrative around the automation project that would affect a cultural change across an organisation.
"It is about establishing a set of before and after stories around automation. How much time resources and money did you help save? The better storytelling, the more people are less inclined to be afraid of a bot and more inclined to embrace the concept of how automation can help everybody," Chen said.
He recounted the case of a financial sector client that was burdened by a 90-minute-long daily batch process. Albeit it was the most important process in the company, the process was overly manual, time-consuming and loaded with cost complexity and inefficiency. The process provides the most important daily insight for the company CEO on the health of their business.
"They studied the full potential and the business implications – both positive and negative – of automating it end to end. They were implemented in a short time. They compressed that time and freed up resources and they eliminated unnecessary costs. It became such a famous internal story that the CEO nicknamed their bot Optimus Prime."
As a consequence, Chen said that the company's employees both in the front and back office are enthusiastic about giving "automation suggestions" that would help the company transform at scale.
The financial services company now has over 1,500 bots deployed, and it is moving closer to achieving a balanced amount – 50:50 – of automation between the front and back office. It also has a set of automation that spans both the back and front office.
For CFOs keen to automate some of the processes in their finance department, the opportunities are boundless.
"In the finance departments, think about accounts payable, accounts receivable, and the amount of process that exists today. Think about the number of applications and the number of different departments that touch those processes. Think about the accounting services functions, think about treasury operations, think about tax operations. Those are functional groups that tend to be great places to start within the finance realm," said Chen.
He added: "Look to the ones that are going to provide you the biggest return at the lowest level of risk within the shortest time frame."
Hyperautomation and intelligent automation
In crafting their automation strategy, Chen advised organisations to plan for both hyperautomation and intelligent automation projects.
Hyperautomation usually refers to automating less complex tasks that are highly visible and affect a lot of people. These are projects that are easy to understand. On the other hand, intelligent automation has embedded AI and machine learning – and they are the ones costing companies the most time, resources and money, according to Chen.
He pointed out that since hyperautomation projects touch a broad swathe of people, they provide the "internal culture brand return" that is important in pushing the narrative forward to effect a cultural change within the company.
"However, intelligent automation – which helps solve the most complex business and IT processes – are the ones that typically provide the best financial return on investment," said Chen. "And companies need to have a strategy for both."
Democratisation of automation
Meanwhile, Chen sees more companies empowering citizen developers so that they can achieve automation at scale within their organisations.
Citizen developers are employees who create applications for themselves and others to streamline their work process.
"Organisations have this urgent need to transform digitally at scale. But with the shortage of software developers, some companies go hard on a citizen development program which empowers employees to try their hand at automating some tasks. It democratises automation – especially at the front office."
But Chen cautioned that many Citizen Development Programs put the company in a dangerous state because these business owners are not professional software developers.
"You need a federated partnership between IT and the business. The IT developers can provide a level of governance so that the business can carry out automation at scale."
Asked for automation advice, Chen said: "Find an early line of business partners in our organisation. Think big and strategically, maybe deploy small, and socialise some early end-to-end wins so that people understand and don't fear automation. Then, refine your approach. Find those transformational – both internal and external – partners to help you to scale strategically and quickly over time. It is a journey."