For several years now, CFOs across Asia Pacific have been deploying robotic process automation (RPA) to automate mundane repetitive tasks to allocate scarce human resources to more valuable tasks within their company's finance organisation. Are they ready to take automation a step further and embrace intelligent automation (IA)?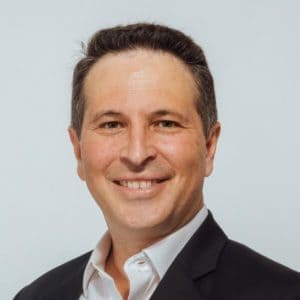 According to Ronen Lamdan, CEO International at Laiye, the time is ripe for companies to do so as they strive to gain more productivity and efficiency in their operations.
"Where the market has really shifted is the requirement to have native artificial intelligence capabilities specifically in the areas of automated document processing. Every business process especially in finance deals with documents such as invoices, shipping documents, bills of lading, credit notes, and so on," Lamdan explained.
"Besides the ability to handle documents, having humans in the loop – because people are not going away anytime soon – is critical especially when it comes to making cognitive decisions on the business
"And now combined with the conversational elements, so you can actually interact with technology using your natural language, This category, which analysts called intelligent automation, is actually worth US$300 billion, which is 50 times larger than the first generation of RPA," he added.
He pointed out that the first generation of RPA technology is limited because it cannot handle tasks that need human input. For example, invoice processing still requires a finance professional to extract information like the date and the amount from the document and compare it against the purchase order in the ERP system.
"RPA technology can only do a very small subset of that process. It can open the email, but it cannot intelligently compare the invoice against the purchase order, which is another document. And then, it can key in the information in the RPA system to tee it up for payment. So, it could do the beginning part and it could do the end part," Lamdan said.
However, finance professionals spend most of their time using their cognitive ability to sift through documents.
Lamdan said that IA solutions, such as the one delivered by Laiye, enables companies to totally automate document from start to finish by combining RPA capabilities and native AI.
"At this point, we are the only vendor that can combine RPA capabilities, document processing capabilities – and now with the Mindsay acquisition – the conversational element s to go and update customers and service them more effectively and efficiently," he said.
Next-gen IA gets chatty
On 13 April 2022, Laiye announced its acquisition of French Fintech firm Mindsay, which would bring chatbot technology to its next-generation IA software.
"What Mindsay brings to the table is a conversational AI interface that allows people to interact with technology just using natural voice – which combined with the IA capabilities that Laiye always had around automating backend work – really empowers this movement towards a frictionless enterprise," said Lamdan.
Currently, Mindsay supports about 110 languages, including Asian languages.
Lamdan added the acquisition gives Laiye's clients a powerful low-code and no-code technology to automate customer service and back-office processes.
"Gone are the days when you spend six months implementing a technology, Customers are looking for this no-code platform that really allows the business teams to build and maintain and improve their bots because the control is in the hands of the business users."

Ronen Lamdan
Even before the acquisition has been completely ironed out, Laiye has been working with its customers to integrate Mindsay's chatbot technology into Laiye's IA platform.
"We expect the first customers to go live with the combined technology at the beginning of this month. These are primarily our e-commerce customers who are using the combined technology in their customer service in the space that has to do with order updates and order management, which then impact the finance because of invoicing and the adjustments to the orders.
"It really empowers our customers' customers to not just receive an improved service, but also to dynamically get updates as well – as the flip side, which is changing the orders in midstream," said Lamdan.
Taking the risks out of IA
Meanwhile, Laiye last month launched the Business Performance Guarantee, a program designed to eliminate the risks associated with the implementation of IA.
Touted as a first in the industry, the program promises to refund 100% of the value of Laiye's software license fees if business metrics are not achieved within an agreed time frame.
Laiye will work with customers to determine the pre-agreed business metrics, which may include employee productivity, cost reduction, increased revenue, reduced error rates, improved customer Net Promoter Score (NPS), or better compliance and auditability.
"Because we have delivered over 1,000 of these use cases to our customers, we are so confident of the technology that we are guaranteeing in writing the business outcomes of automation. This is not about guaranteeing the number of bots or the amount of CPU or any of these technical things.
"For example, we are promising business outcomes – improve staff productivity by 60% to 70% or reduce the cost of financial transactions by 80% to 90%. If we don't meet those, we will refund 100% of license fees to the customers with no questions asked," Lamdan said.
He added: "Typically, we would have deployed the AI capabilities, the IDP models and have the process automated within three to four weeks. Around that timeframe, we should see the impact in terms of productivity improvements and other metrics in just a few weeks.
"This is largely due to the assets that we have built and deployed. These are pre-built AI machine learning models that are purpose-built for specific for a specific document or use case that customers have.
"And so, this is around the ease of deployment, combining that with our performance guarantee, essentially makes it very easy to show business decision-makers to work with us."
For Laiye, the goal of the next-generation IA is to empower knowledge workers to upskill their digital abilities.
"A key part of our engagement is to enable our customers' employees to upskill and take on the ability to automate additional work beyond the first automation. There is this big opportunity – a long tail of smaller processes that they can automate," said Lamdan.