For much of 2022, CFOs faced a new list of responsibilities and the added pressure of fostering a culture and engagement that is amplified with a remote and virtual workforce. The 2022 FTI Consulting survey of CFOs concluded that in addition to all the traditional areas that CFOs must lead, they must also adapt to the ever-increasing "doing more with less," but now in a new environment.
At the conclusion of the FutureCFO Excellence Awards 2023, we spoke to Tay Siang Leng, CFO for QBE Asia and asked him what he thought were the three (3) most challenging aspects of being a finance leader in 2022.
(1) Balancing growth amidst inflationary pressures
He observed that headline inflations hit recent highs in many markets globally and that Asia was not been spared its impacts.
"For our industry (general insurance), the rising costs of doing business impact our claims and operational costs. In many markets, the rising costs outpace the revenue growth, which means we have to run even faster just to stand still," he pointed out.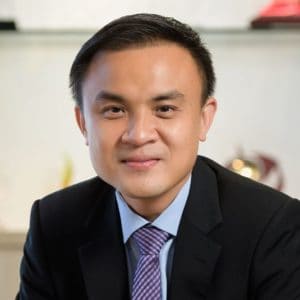 "It is tempting to try to grow your way out of expense pressures, however, growing in the wrong segments would lead to unfavourable outcomes. Therefore throughout 2022, we have had to constantly challenge ourselves in the areas of digital transformation, ways of working as well as operational efficiency."

Tay Siang Leng
(2) Managing change
According to Tay, change continued to be a challenging aspect. He explained that with the rising threat of inflation and increasing competition post-COVID, companies must find their niches to stay competitive and relevant.
"Managing change in the past when we were all in a room together was tough, but now having to manage change in a hybrid working environment requires double the effort, repetitive communication and better ways of ensuring that the change is well thought through and executed properly," he continued.
(3) Legislation and regulatory changes
"Within the insurance industry, we are implementing a new accounting standard, IFRS17, which represents the most major change to insurance accounting requirements in over 20 years," he revealed.
"This involves significant changes to the way we report performance as determined by new insurance liability measurements as well as how we present and disclose in our financial statements. Project teams were set up locally and within our Head Office, and finance teams had to learn and operationalise the new accounting requirements. This is often over and on top of business as usual (BAU) work," he expanded.
Back in 2012, at the UN Conference on Sustainable Development, the UN Environment Programme launched the FI Principles for Sustainable Insurance (PSI) serving as a global framework for the insurance industry to address environmental, social and governance risks and opportunities.
"Sustainability is also becoming a core part of our ability to deliver on our company's purpose and where we can make a positive contribution to the economies and communities in which we operate. Finance leaders play an important part in finding new opportunities to work with our customers, partners and communities to address key economic, social and environmental issues," elaborated Tay.
The value of experience
Albert Einstein is famously quoted as saying: "Pure logical thinking cannot yield us any knowledge of the empirical world; all knowledge of reality starts from experience and ends in it." He also said, "Information is not knowledge. The only source of knowledge is experience. You need experience to gain wisdom."
Asked to name one (1) experience that has helped him in his role, Tay recalled his early days: "I grew up having relatively little and had to work part-time for many years while studying."
He acknowledged his initial experience in front-line areas such as door-to-door sales, F&B, as a driver or in the customer service function, as being helpful in his career.
"These have given me a real appreciation of the importance of understanding customers' needs. In front-line functions, you often get the feedback verbatim and unedited, and you then try to find ways to exceed the customers' expectations which can be as simple as delivering an extra packet of sauce or helping to unload packages," he revealed.
For Tay, this ability to stay close to the ground and anticipate customers' needs had stayed with him throughout his career.
External influences
Asked who may have contributed most to his success today, Tay conceded that there are too many to name individually. "I am immensely grateful for the time my mentors, managers and colleagues invested in my development and I am similarly trying to pay it forward in different ways," he started.
He did, however, refer to the strong set of cultural attributes labelled QBE DNA that brings together the over 10,000 employees globally. These include being customer-focused, being inclusive and taking accountability.
"We also have a strong culture of learning from mistakes and controlled experimentation, which means our people are more willing to take calculated risks instead of sticking to the 'tried and tested' way. This has allowed us to be more agile and innovative as we strive to deliver the best experience and outcome to our customers," he added.
Challenges ahead in 2023 and beyond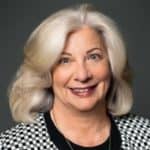 The report, On the Horizon: FTI Consulting Global CFO Survey Report 2023, paints a challenging year ahead for organisations and their finance team. "By most accounts, the global economy is heading for a slowdown in 2023. Rising inflation, high-interest rates, escalating international conflict and lingering COVID-19 effects are just some of the factors that continue to put downward pressure on global economic growth," said Gina Gutzeit, global leader of the office of the CFO solutions practice at FTI Consulting.
Tay lists his three big challenges in 2023 as:
Inflation – Whilst inflation is likely to plateau and ultimately ease off, the short to mid-term outlook is still unfavourable. With consumers already feeling the brunt of high prices, there is a limited price ceiling that organisations can navigate before resistance. Therefore, this drives strains on margins and return on capital.
Increase competition for talent – Hunger for top talent post-COVID will be immense. Certain roles, especially in revenue-generating units, will be difficult or disproportionately expensive to fill, exacerbated by the high inflation.
Geopolitics – Uncertain outlook from a geopolitical front will bring further anxiety on the post-COVID economic front. Organisations will have to be agile and react to any economic implications accordingly in terms of investments, growth strategy or market impact, etc.
Qualities to have to be successful
Success is personal to everyone. That said, among the anecdotal discourse Cxociety undertakes with leaders from all industries and functions, common themes arise. Thus it was not surprising when Tay listed his three metrics for a successful CFO as communication, mastery of data, and strategic entrepreneurship.
Communicating in simple language – Cut through the jargon. If you cannot explain the business strategy to a layman, it is likely too complex and difficult for your team to share the same vision, much less execute it.
Mastery of data – To extract actionable insights from our customers, competitors, and market data, to make informed decisions and drive profitable outcomes.
Strategic entrepreneur – Focus on a smaller number of priorities (3 to 5) which brings the most value to the organisation, including continuous digital transformation, and execute them well.
Advice for aspiring finance professionals
"I strongly believe and often tell my teams that if we agree all the time, one of us is probably redundant," started Tay.
"Build a diverse team and listen actively. Be genuinely keen to listen to different views. Create a culture where it is safe to speak up so that the teams feel confident to share issues and opinions openly."

Tay Siang Leng
He reminds us that the leader owns and is accountable for the decision. "Once a decision is made, explain that openly to the team. A trusting and strong team culture will ensure that the entire team will move forward and be wholly committed to the decision, even if they originally had a different view," he concluded.
* Editor's note: Tay Siang Lee won the FutureCFO Excellence Awards 2023 in the category of CFO of the year award.
Click here for related stories:
Finance leaders recognised at FutureCFO Excellence Awards 2023
Cash in times of crises: Lessons from 2020-2022
Redrawing the finance controllership in Asia