"Finance automation technology integrates machine learning and artificial intelligence for use in areas such as financial analysis, payroll administration, invoice automation, collections action, and preparing financial statements. The use of such automated software reduces the need for human intervention in these activities."

Research firm Gartner
FutureCFO asked three finance leaders their views on the challenges facing integrating automation with finance processes.
What aspect of the finance function benefited most from the introduction of automation, and why?
Esquel Group's Chief Financial Officer, Wilkie Wong said his firm's Finance Shared Service Centre was the obvious area to start the automation journey, "as that's where many repeated manual desktop processes take place. Automation can super-charge the drive for productivity, standardisation, and economies of scale."
"Besides productivity, automation also reduces manual errors and shortens response time, freeing up our people to drive further process re-engineering and spend more time engaging business partners," said Wong.
Jenq Yang Khor, finance transformation lead—automation at Jabil, said his firm's "Account Payable (AP) function benefited the most from automation. Most AP processes are repetitive and require minimum human intervention compared to other functions."
He listed several other useful technologies for the AP process including OCR, Chatbots, Web apps, robotics process automation (RPA), VBA and Python.
"Automating financial processes creates a more sustainable team that's efficient, productive, and adaptable to the organisation's constantly changing needs," said Yip Yoke Ping, group finance controller, Traveloka. "Automation also improves efficiency and effectiveness by moving away from manual processes, which reduces the potential for errors."
Drawing from your experience in integrating automation in the finance function (and its use), what would you say are pre-conceived misconceptions?
Esquel Group's Wong said that automation could be mistaken for an IT tool which isn't relevant to finance professionals.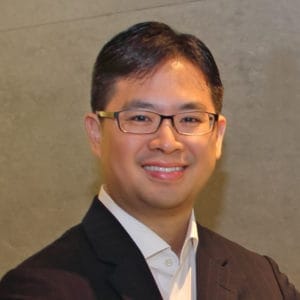 "But automation makes an impact when end-users in finance directly engage in automation projects and carry out automation programming themselves rather than delegating to IT."

Wilkie Wong
"As end-users, they have first-hand knowledge of processes benefitting automation and a holistic view towards automating the end-to-end process," he said.
Jabil's Khor added that automation doesn't require a clear set of steps & rules and can replicate any human action easily. But "bots make errors, so it's safer to do manual work or reconcile every task that has been automated by a bot," is a common misconception.
According to Yip from Traveloka: "Automation solutions can be inexpensive and take a relatively short lead time to roll out—provided that resources are focused and committed to delivering the project. Both finance and tech teams should collaborate to define the requirements and build a fully customised solution."
Which aspects of the finance function would you think will benefit most from automation?
Wong sees the preparation of data and reports for finance functions like Financial Planning & Analysis (FP&A) and tax prep as benefitting from automation. "Automating certain tasks allows finance professionals to be more involved in business activities and be better partners to support business decisions," he said.
Khor suggested that automation be applied everywhere as long as the process is standardised, has clear rules, and involves no human judgment/intervention.
"Any low-level task which relies on repetitive manual steps would benefit greatly from automation through improved efficiency, as well as minimised human error," added Traveloka's Yip.
Which aspects of the finance function benefit least from automation?
"While automation can be used for transactional activities, humans do the job best in areas that require judgment, analytical skills and resolving exceptions," said Yip.
Wong said that automation can replace mundane tasks and help compile and sort business information. "But," he cautioned, "it cannot replace interactions and relationship building—interpreting business insights and drawing conclusions requires seasoned finance executives."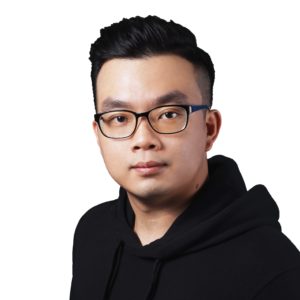 "Machine learning is difficult to implement in FP&A as it involves a lot of decision-making, forecasting, and analysis needing human judgment, wide-ranging experience, and knowledge."

Jenq Yang Khor
What one lesson stands out from your experience?
Wong said that getting employees to properly evaluate automation was important. "Many in our finance team initially thought that automation was difficult to learn and best left to IT," he said. "We see automation as an end-user tool, so this prompted us to demystify the technical aspects of automation."
Yip said: "While the finance team may not be equipped with the technical skills to build the solution, they must articulate their requirements and provide input for the design."
Among the many technologies your organisation uses, which automation technology has been instrumental to your success?
Robotic process automation (RPA) is preferred. "Through our automation journey over the last six years, we tried automation tools such as RPA, optical character recognition (OCR), chatbots, and business intelligence (BI)," said Wong. "RPA remains the most foundational automation tool for our people to start their automation journey."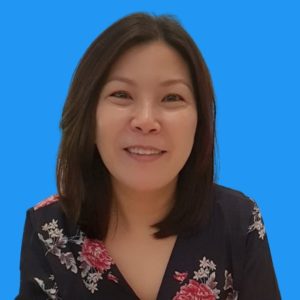 For her part, Yip commented that RPA is one example of a technology with broad use cases and technical applications that do not require deep technical integration.
"Being able to roll out automation in an agile manner with RPA has resulted in immediate and repeated success stories."

Yoke Ping Yip
What advice would you offer finance professionals considering introducing automation?
Khor offered several steps that need to be part of the journey:
Ensure that processes are standardised and lean before introducing automation.
Ensure that the management team is willing to accept process changes and has embraced an automation mindset and culture.
Consider the time savings and effort of the project (ROI) before kick-starting development work.
Always keep technology knowledge up-to-date, as we never know what technologies in the future could replace our current tech stack.
Esquel Group's Wong cautioned others to not just view automation as a tool to raise productivity and replace your people. He suggested that to view it as a means to upgrade the team and prepare them for the future of work.
"Think out of the box, be creative, and do not limit the possibilities of automation solutions by failing to "visualise" the architecture of automation," said Traveloka's Yip.
* Editor's note: Traveloka Services Pte Ltd is the winner of the FutureCFO Excellence Awards 2023 in the category of Most Innovative Use of Automation. Jabil Sdn Bhd and Esquel Group were the finalists in the same category.
Click here for related stories:
Finance leaders recognised at FutureCFO Excellence Awards 2023
Cash in times of crises: Lessons from 2020-2022