Gartner surveys looking to 2022 show that CFOs, controllers and heads of financial planning and analysis (FP&A) are all focused on digital initiatives that will lay critical groundwork for an autonomous future.
Cedric Assaouloff, digital and innovation lead at R&D finance pharmaceutical company F. Hoffmann-La Roche, describes digital transformation as the integration of technology into all areas of Finance, fundamentally changing how you operate and deliver value to your business partners.
"It is also a strong cultural change that requires organisations to continually challenge the status quo, experiment and get comfortable with failure."

Cedric Assaouloff
For Colleen Wong Kim Lan, financial controller at HELP University in Malaysia, it is about harnessing the power of large datasets, digitisation, and financial technology to create a dynamic cluster of real-time, cloud-based, and increasingly automated financial processes.
"The purpose is to guarantee the timeliness and accuracy of reports, analyses, and evaluations. These processes are no longer just retroactive but proactive and responsive to change. Stakeholders can utilise the data to assess business performance and plan," she added. It is for these reasons, she continued, that financial control becomes an integral part of the internal value chain.
Factors contributing to successful transformation
Both Wong and Assaouloff share similar beliefs as to what factors will lead to the successful transformation of the finance function.
Assaouloff noted that any transformation starts first with people and aligning a common and shared purpose with the same language and strong leadership.
Wong added that it is important to have open communication and improved employee engagement to build trust. She also posited that the ability to prove to top management that financial reports and analyses have strategic relevance and value is just as important as it enables management to be better placed to define opportunities ahead.
Assaouloff added that having a culture toward innovation is important – creating a safe space for failure, coaching, and encouraging people to be outside of their comfort zone is critical. This becomes a mindset question.
"Cutting-edge technology is in my view the last component to equip a Finance professional for making a different decision that he would not have made with traditional ways of working. Active change management is necessary," he added.
Threat to successful transformation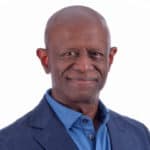 In a blog, Ash Noah, VP and managing director of management accounting and ESG at AICPA-CIMA laments that an estimated 70% of digital transformations fail. While he acknowledged that such as effort can be daunting, it allows finance teams to become future-ready and look forward rather than simply report on the past.
What can derail well-meaning transformation initiatives?
Wong opined that transformations will only succeed if they have built into them self-correcting mechanisms, at both systemic-infrastructural and workflow levels. She akin it to a rubber band, explaining that the balance between strength and flexibility has to be fine-tuned, not once and for all but whenever necessary.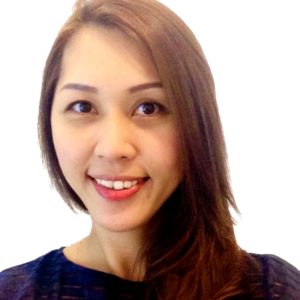 "Management has to invest in those teams who carry out the new processes while simultaneously adapting to the new digital environment. Equally importantly, management has to trust these teams and their members to view those processes, systems and structures as a means to an end and not the end goal itself."

Colleen Wong Kim Lan
Assaouloff also mentioned that investing in people is needed. He added that a lack of clarity in the system and focus can lead to failure. Not speaking in common languages about digitalisation is definitely an area of opportunity.
He cautioned that failure can start with a simple misalignment around definition, accountability, scope, and vision and as a consequence can create wrong expectations and frustration at any level.
He also insisted that's because the concept of digital should be embedded in any DNA of finance people in the future by leveraging innovative cross-collaboration models.  I believe the power of innovation is the power of people itself and not an organisation question or driven by a job title – "Leading by any seat".
The one technology
Gartner observed that finance operations are increasingly driven by hyperautomation, artificial intelligence, blockchain and quantum computing, reducing the need for human intervention.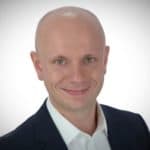 "Making the right digital investments used to get CFOs extra credit," says Alexander Bant, chief of research for CFOs at Gartner. "In 2022, successful digital transformation will become the baseline for even, solid performance for all finance leaders."
Asked to name one technology he felt most supportive of the organisation's transformation effort, Assaouloff named SAP Cloud Analytics. "The platform has been a true game changer for R&D Pharma even still we keep learning from it. We created a lot of planning possibilities and visualisation with different data sources that saved an incredible amount of time. It is just phenomenal the potential of such a platform, and we are growing and keep learning!" he explained.
Reflecting on the shift to remote work, Wong called out Google Workspace as contributing to her organisation's success during the crisis. "In a relatively short period, it allowed the organisation to migrate from its existing local network-based approach to a cloud-based and full-network environment with accessibility anywhere and anytime. Among the many positive outcomes of the transformation are cost reductions, workflow efficiency gains and improved information quality," she elaborated.
Which comes first?
While FutureCFO dialogues with finance and transformation leaders conclude that many roads to successful transformation, three factors are the mainstay of these initiatives: people, process, and technology. But which comes first, and is leading important?
Assaouloff is adamant that people should come first – 100%. He opined that the focus of any digital transformation should start with people and not technology. He believed this to be a common mistake.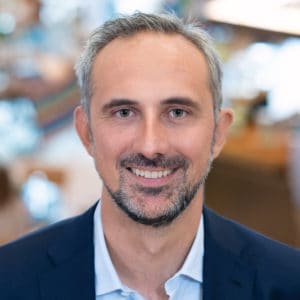 "Without people, the best technology or tool cannot be adopted. Without people, you can't turn any value into business leveraging digital. Finally, without people, you can't share best practices and collectively learn. Technology alone is not the solution. This becomes a mindset question."

Cedric Assaouloff
For HELP University's Wong, the purpose must come first. She explained that it is the overall purpose, goal or objective of a transformation that will determine which processes to put in place and which people to put in charge of them.
"A financial leader's role is then to connect the people to that purpose, that is, to bring in people who are "fit for purpose". Thus, to get the finance team and other key staff onboard, the spotlight should be on a commitment to and alignment with a clearly stated common purpose," she pointed out.
Transformation lessons in 2021-2022
Asked to name one lesson learned from transformation initiatives during the pandemic, F. Hoffmann-La Roche's Assaouloff revealed for him it is about bringing clarity along the journey. "We are evolving in a very complex and sometimes too political environment. It is important to keep people connected with a shared vision and common goal. Even if it is very new for many people and you might look like an alien, staying courageous and bold is important," he suggested.
"What becomes really important is to stay down-to-earth, tangible be able to explain the bigger picture while having a quantified impact on people. People look for tangible aspects of digitalisation.  It is important to galvanise the organisation. This is so key to creating momentum as half of the way will be already made," added Assaouloff.
Wong conceded that people are more agile and nimbler than the more abstract strategies, structures and systems that organisational design is known for.
"It is because of these that major transformations depend on people's ability and willingness to implement new practices with enough flexibility to solve early-delivery problems, makes continual improvements or integrates the inevitable bug fixes."

Colleen Wong Kim Lan
She deduced that only adaptive people can ensure the success of a digital transformation.
The next journey
Asked what follows next in the journey, Assaouloff conceded the question to be a difficult one. "I'd love to keep exploring this space. This is an ongoing journey and triggers for me so much curiosity and learnings from an organisation standpoint, technology and importantly on the people side. I am cumulating many learnings and experiences," he opened.
"I have a strong commitment to delivering better outcomes for Finance and ultimately our patients. Today Roche offers so many possibilities to go where the impact relies on," commented Assaouloff. "Also, to be honest, I am also caring about my self-development, and I am obviously curious to see how and where this journey can lead me. Growth comes with opportunities," he concluded.
Wong sees a career in finance as an invitation to stay current and relevant through self-development, and curiosity in all aspects of the business and industry you work in and accept that this journey will never end.
"Having said that, it cannot be the case that we all work 24/7 at the expense of other responsibilities that we have in our families, communities, and society. With digitalisation, the next stage in my journey would be to improve that balance," she said emphatically.
* Editor's note: E.Hoffman-La Roche is a finalist in the FutureCFO Excellence Awards 2023 in the category of Leadership in Digital Transformation under the Business Leadership award. HELP University won the same award.
Click here for related stories:
Finance leaders recognised at FutureCFO Excellence Awards 2023
Cash in times of crises: Lessons from 2020-2022
Redrawing the finance controllership in Asia