Artificial intelligence for IT operations (AIOps) platform Avantra is releasing its new Avantra 24 AIOps platform for SAP operations automation, available for download by November.
The new Avantra 24 offers enhanced security note handling, automated certificate updating, and streamlined integration of enterprise add ins.
Security note handling
SAP provides security updates in frequent Notes, but it has been up to the user to scan them, determine which applies to them, and implement recommended protections. Avantra 24 automates the process, presenting users with the SAP Notes that are most relevant to them and assisting with implementation, resulting in greater security and improved operational resilience.
Automated certificate updates
Avantra 24 solves issues in expired certificates by detecting which ones will need updating, linking them to an appropriate workflow, and notifying operators when done.
Easy access to enterprise add ins
Avantra 24 also automates the discoverability and installation of SAP enterprise add ins such as operating system patches, Microsoft Outlook integration, and payment systems.
Avantra 24 users will receive alerts on relevant add ins and can download templates directly into their systems, reducing time to value and delivering the benefit of the add ins more quickly.
Hundreds of other automation enablers
Avantra 24 also includes hundreds of other platform improvements in loop management, workflows for notes implementation, security fixes, digitally signed code downloads, and SAP HANA updates, including Near Line Storage expansion.
Avantra Air copilot
The company is also launching Avantra Air copilot next year, which will optimise AIOps applications by monitoring SAP environments and recommending best practice improvements, like having a senior SAP automation expert watching over your developers' shoulders. It is a cloud-based, real time intelligence feed, saving hours of development time and reducing business disruptions.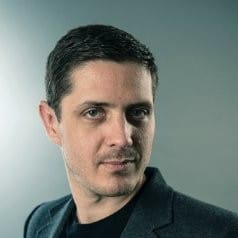 "The new functionality in Avantra 24 and our forthcoming copilot continues our commitment to driving repetitive, time-consuming activities out of SAP operations," said John Appleby, Avantra CEO.