Editor's note: As a finance leader and a mother of three kids, Jill Klindt (pictured), CFO and Treasurer of Workiva, shares with audiences of FutureCFO for the publication's Female Leadership in Finance Series what might help female finance executives to become finance leaders and her career journey.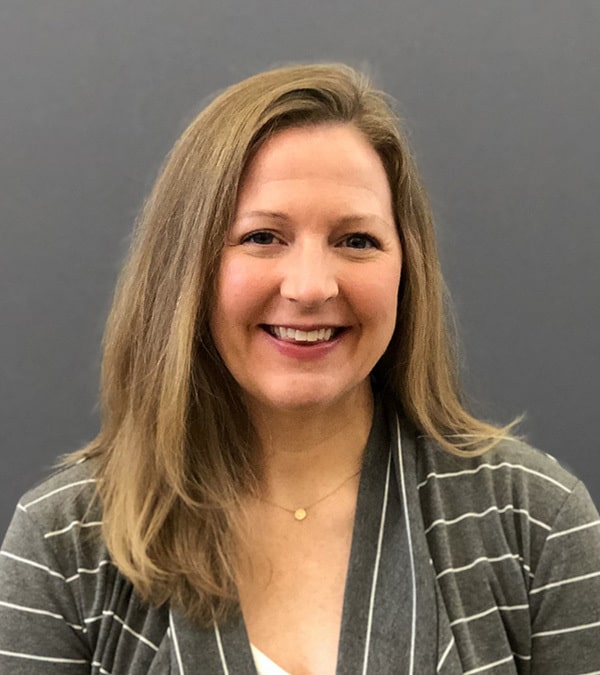 FutureCFO: When did you start to become interested in finance? Can you briefly describe your finance career journey and one or two highlights along that journey?
Jill Klindt (JK): I wasn't always on a path towards a career in finance. When I started college, my focus was on science-related fields.
But as I got a couple years into school, it didn't feel like a good fit so I started taking classes in the college of business and was immediately hooked. I was interested in my coursework and it felt like I was in the right place.
During my senior year, I got an internship with an accounting team. It was a great experience and was the perfect way to find that I wanted to work in the corporate finance field, and not go into what felt like the more traditional route towards public accounting.
Throughout my career, I have had strong relationships and support from the people around me. I was offered and grew into opportunities to expand my knowledge and try new things. Without that support and trust, I would not have been able to develop into my current role.
FutureCFO: What do you enjoy doing most among your current responsibilities?
JK: I like working with people to solve problems. That collaboration gives me energy and I like being able to help encourage others to step up in projects, learn from the process, and experience success from their efforts.
We are growing fast at Workiva so there is always something new to learn.
It can be challenging but that growth also generates many opportunities. Coupled with our inclusive company culture, those opportunities make Workiva a great place to work.
FutureCFO: What are some of the biggest challenges facing you as a CFO today? How would some of these challenges evolve post-pandemic?
JK: One challenge CFOs are facing is trying to make sense of the huge amount of information that's generated by our operations.
As the drive to effectively use big data increases, CFOs must take on broader roles to effectively leverage technology in order to use that data for predictive analytics and driving strategic growth.
I also believe that it is important to set the tone with your teams to be business partners to the rest of the organisation.
Finance teams need to stay one step ahead in order to help clear the path forward for their companies as they execute on growth strategies.
That's not an easy task. It takes a lot of communication and learning from mis-steps you might make.
Long gone are the days where the CFO is simply reporting the financial results of a company's performance.
Now, we are critical partners to the CEO and COO in the execution of current strategy and providing the financial roadmap to future growth. And the best way to accomplish that is with a strong team and the right tools.
It's important to maintain your network. I'm in my current role due to relationships that I formed in my very early career.  
FutureCFO: Do you find gender an issue in your career? How would you want that to change?
JK: I'm lucky to have had great female role models throughout my career. So much so that it was some time before I recognised that it wasn't necessarily the industry norm.
I try to instil that in my teams, being careful to watch for unconscious bias. I would hope this is more the standard in most finance teams today.
As we face so many hiring challenges, we should be creative in how we source roles in our teams, focusing on diversity in all forms as a way to bring better solutions and execution.

FutureCFO: What's your advice to female finance & accounting professionals who aspire to become CFOs?
JK: Form habits and practices that support continuous learning. There is so much going on at companies today, and it's very important to understand the process going on as decisions are being made.
Focusing on that big picture view, even if your own role is more narrow, will help you to take on ever expanding roles and create opportunities.
It's also important to maintain your network. I'm in my current role due to relationships that I formed in my very early career.
FutureCFO: Tell me something about yourself: What are your hobbies? How are some of these help you relax outside work? Do some of them inspire your work?
JK: I have three active kids and a wonderful, supportive husband, so much of my time outside work revolves around family. Who doesn't like a weekend of soccer or basketball to unwind?
I like to read during my down time. For quick hits I'll scroll through Twitter or WSJ. I also enjoy different newsletters and other industry content. I get a lot of ideas from these sources that I use in my own work.

FutureCFO: Do you want to become a CEO in the future? Why or why not? Is there anything else you would like to try in the future such as running your own business ?
JK: I would never say never, but it's not something I feel like I'm working towards right now. 
I'm focused on bringing my whole self to my current role and executing on our exciting strategy to drive growth.
There's a lot to learn and I'm having fun with the great group of people I get to work with every day.