It is a given that good collaboration between different functions within an organisation is crucial for the company's success. This includes the pairing and alignment of the chief financial officer and the chief technological officer.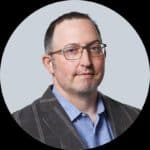 Tony Allen, chief technological officer at subscription management software and recurring billing platform Recurly, dives deeper into the critical partnership between the CFO and CTO.
Financial Forecasting and Planning
The CTO and CFO collaboration serves as a bridge between technology and finance, enabling comprehensive financial forecasting and operations. In the CTO role, there are deep insights into the business' technological trends, emerging innovations and the potential impact on business operations.
By sharing this knowledge with the CFO, they can develop more accurate financial forecasts, incorporating the anticipated costs, investments and revenues associated with technology initiatives.
This alignment allows both parties to make informed decisions about resource allocation, budgeting and investment strategies, leading to more efficient, lasting growth and more effective long-term strategies.
The CFO ensures that the company's technological investments align with its financial goals, offering prudent guidance on resource allocation, risk management and return on investment. Simultaneously, the CTO leverages their technical expertise to empower the CFO with data-driven insights, enabling informed decision-making and fostering innovation.
Common Business Understanding
A strong relationship between the CTO and CFO builds a common business understanding. CTOs gain a deeper appreciation for the financial implications and constraints of my organisation, which enables my team to prioritise technology projects and investments accordingly.
Similarly, the CFO acquires a comprehensive understanding of the technological landscape, which in turn empowers their team to evaluate the financial viability of technology initiatives—and align them with strategic business objectives.
Common Metrics
As with all things, established metrics will help both the CTO and CFO identify and monitor those key inputs that drive efficiency and support growth. Some essential metrics might include:
1. Cost of Technology Operations: By tracking the cost of technology operations, organisations can identify areas of inefficiency and optimise resource allocation. You can also include here the cost of goods sold (COGS) to highlight all direct costs associated with product development. These metrics help both the CTO and CFO assess the financial impact of technology-related activities and identify opportunities for improvements.
2. Time and Investment Allocations: Aligning resources and investments with the correct financial buckets—research and development, COGS and general and administrative expenses—is crucial. Allocating finances properly helps performance tracking as well, enabling you to make adjustments as necessary.
3. Cost Drivers: Developing a model that aligns cost drivers with well-understood business growth metrics—such as hosting costs tied to active users—is essential for both the CTO and CFO.
By identifying and understanding cost drivers, we can make collaborative, informed decisions about resource allocation, budgeting and pricing strategies. Linking cost drivers to specific business growth metrics will also provide insights into how operational factors impact financial performance.
4. Rule Of 40: The rule of 40 is a financial metric used in the software industry to evaluate the balance between a company's revenue growth and profitability, assessing if a company is effectively managing its growth—while maintaining a healthy level of profitability. It serves as a guideline for investors and analysts, providing a simple yet valuable metric to assess the financial health and balance between growth and profitability.
5. Technology ROI: Measuring the ROI of technology investments provides insights into the effectiveness and efficiency of the organisation. The CTO and CFO can assess the financial value generated by technology projects and prioritise those that yield the highest return.
6. Time-To-Market: Rapid delivery of technology solutions is crucial for staying competitive. Tracking the time-to-market metric allows the CTO and CFO to evaluate the speed and efficiency of technology development and deployment processes. By reducing time-to-market, organisations can capture opportunities more quickly.
7. Customer Satisfaction: Ensuring customer satisfaction is vital for every business. The CTO and CFO should collaborate to measure customer satisfaction, helping to gauge the impact of technology on its customer experience and allowing for continuous improvement.
First published in Forbes.