2021 is here. It is a new year presenting new opportunities. It is also likely that challenges from 2020 are still with us.
According to Gartner, leaders must rethink how they navigate recovery in 2021 as customers and businesses push for digital acceleration.
As companies look to prepare to implement new technology investments, they will likely keep watch of the changing business environment.
Analysts believe that financial planning and analysis solutions (FP&A) will make up a significant portion of that investment. In addition, as companies emerge from the pandemic, there will be an accelerated need for solutions that allow for increased agility and faster decision making.
The Gartner 2020 Magic Quadrant report for Cloud Financial Planning & Analysis Solutions predicts that: "By 2024, 70% of new artificial intelligence projects in the finance domain will be deployed using out-of-the-box functionality," and "70% of all new financial planning and analysis projects will become extended planning and analysis (xP&A)."
Based on this, finance leaders feel a sense of urgency to understand these trends and identify the technology investments that will best suit their needs.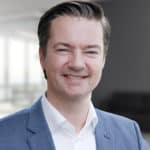 In an interview with FutureCFO, Mark Velthuis, president for Asia-Pacific and Japan at Jedox, commented that the digitization of the enterprise has been in progress for some time. "In the consumerization of the enterprises, customers and consumers were looking for instant gratification, wanting more choice," he added.
The transformation has eventually extended to the operations, HR and finance. "Now with COVID, this consumerization that has moved to the back office of the enterprise where CFOs, for example, may started to perform quarterly close from his or her kitchen instead of doing it at the office," he observed.
Advances in technology is helping the finance team move from an aggregator and reporter of data to one that provides value.
"The role of the CFO and finance is moving from a function that spends 80% of its time gathering data, maintaining spreadsheets and building reports to what I call a CVO. The Chief Value Officer is about delivering actionable insights and simplifying complexity, specifically the data that the company holds and collaborating with other business units," he explained.
With regards to adopting new concepts like digital transformation, Velthuis believes that organisations must approach the adoption of such like a marathon. "You think big, you think about everything that is possible. But you start small and scale using agile methodology," he opined.
He observed that within FP&A many still rely on spreadsheets. "We recommend they start with automation of the department, eliminate the chaos and human error that comes with using spreadsheets, build best practices, free up time, and become more efficient before moving to the next step of integrating with other business units," he suggested.
He cautions against adopting new technologies without taking the necessary steps to get these ready for the next step of their transformation.
Click on the podchat player to listen to the full details of Velthius' predictions and expectations on how AI will impact FP&A professionals in 2021, including pitfalls that finance can avoid as they look to adopt these emerging technologies into the function.
Mark welcome to Podchats.
Please provide a 30-second elevator pitch about Jedox
The hot topic of 2020 is finance transformation or the digitization of finance. What exactly does this finance transformation entail?

Given that the finance function comprises a myriad set of responsibilities from accounting to finance management, how does a CFO orchestrate the transformation of finance without causing unnecessary disruption in the performance of its day-to-day responsibilities?

One technology that continues to draw speculation and debate in the finance function is artificial intelligence.

How do you see AI transforming the role of the CFO and the function of finance?
Given that AI is still a young and evolving technology, how should the CFO approach the adoption of AI in the finance function and across the enterprise?
What precautions should be put in place to mitigate against exposing the company to unnecessary risks all while maximising the benefits the technology has to offer?

Looking at 2021, how should the CFO prioritise what technologies or innovations to introduce to the finance function to continue to elevate the role of the department as a strategic, business partner to the rest of whole organisation?