Communication is essential before, during and after any technology implementation and is essential for the successful rollout of an IT project across an organisation's finance department, according to Leek Chew Tan, senior finance manager, Jabil Penang.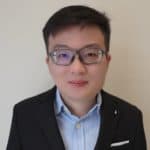 "I started my career as a project manager when I was an AP accountant, handling all the projects –just making sure everything is running smoothly and delivered on time – and I was not communicating well. Over time, I learned to create business cases that helped everyone understand what we are doing because some finance end-users may not be tech-savvy."
Tan pointed out that keeping end-users abreast at every stage of a technology project ensures that they are prepared for the changes a new system introduces to their day-to-day operations and that they are a part of the initiative too.
"We understand that their priority is to close the book on time, and by us communicating effectively, they are also aware of the important role they play in delivering a successful project. Through business cases, we can better explain the objective and the benefits, and enhance the understanding of changes that are coming so that everyone knows the need for the initiative, where we are coming from and the outcomes we are after."
Technology changes the dynamics of finance operations
As a global contract manufacturer for well-known brands, Jabil operates in 100 locations across 30 countries. Tan said a lean team of finance professionals, spread across three global shared services offices, supports this vast organisation. Adopting various technologies to automate many finance functions, therefore, has been necessary in the face of continuous labour shortage coupled with rapid digitalisation on and off the shop floor for business agility and supply chain resilience.
"Technology is important, not only for automating the production lines but also for business optimisation – an area that the finance community has a critical role to play. Automation in finance reduces repetitive, non-value-add work and allows time for more strategic initiatives leveraging business intelligence, data, and analytics, that adds appeal to the next-gen workforce who are typically digital natives," Tan said.
In recent years, Jabil's finance team has included Microsoft Power Platform into its technology mix, building business applications on the platform across 25 projects to date. The latest of them is Approval Flow for automating the approval process and a CRM application that helps the internal finance team to simplify their work. Requests raised in the Microsoft Power Apps automatically generate a unique ticket and allow end-user to trace related email communications easily, reducing human touchpoints in data-keeping, and improving the speed of approvals - supported by an interactive dashboard to monitor overall function performance.
Be discriminating in automation projects
Tan said companies looking to bring more automation into their finance functions must not go through it indiscriminately.
"Make sure the process is required. If not required, let it be. If required, can the process be simplified and optimised before putting in logic (coding) to get it automated," Tan said.
He added that finance organisations should aim for "small wins" to get more internal buy-in for any digital initiative.
"For example, we start small because we aren't addressing a two-step or three-step process with some activities needing 10-steps or more. So, I talked to my team and suggested 40% automation before going 100%. We slowly connect the dots and build it up like Lego pieces, doing it step by step for more effective and long-term outcomes."

Leek Chew Tan