Watsons Philippines has been expanding consistently in the years 2020 and 2021 despite the COVID-19 pandemic – achieved mostly by keeping the delicate balance between operations and strategy.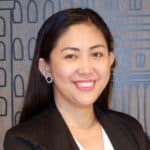 "It is all about balancing the short-term vs. the long term. You have to be strategic because the landscape has changed significantly, but at the same time, you have to bridge the day-to-day operations, especially the retail side. As we continue to operate, the expectation is to survive … to thrive while expanding for the long-term success," said Joweehlyn Liao, VP, Finance and Non-Trade Procurement Director, Watsons Philippines.
Watsons is part of the Health and Beauty Store chain of A.S. Watson, the largest health, beauty, cosmetics, and perfumery retailer in the world. A.S. Watson Group joined hands with SM Prime Holdings Inc., the Philippines' leading shopping mall developer and gave birth to Philippine operations. Today Watsons operates close to 1,000 stores in the Philippines serving more than 100,000 customers per day.
Liao noted that market size has been reduced in the past two years, despite this, however, the company sought to keep its balance sheets close to their pre-pandemic levels.
"We have to compensate for the market shrinkage, brought about by the pandemic. You see the needs of the other departments. Rather than hiring new people, you consider expanding the roles of existing ones to cover other tasks," she explained.
Finance success is a team effort
According to Liao, an effective finance department is manned by a well-bonded team of individuals working towards a shared vision. For this reason, she puts team building on top of her daily routine as a head of finance.
"I put pen to paper and designed the ideal structure of the team – one that would be able to deliver what is asked of me strategically. I can only achieve that with a very good team that share the same set of values and work ethics. That will take you to the finish line.
"I was in fact very amazed at the level of commitment that my team displayed while battling personal health issues, family concerns and constrained resources during this pandemic. We made it through because of our collective team efforts and they carried me through to the end," Liao said.
Meanwhile, she added that success in finance leadership must "go beyond work", especially with the current situation.
"The pandemic cuts through life and everything else. It impacts your family, mental and emotional health, so the leadership must be just beyond the normal. It is more challenging but at the same time, it is also more rewarding."
Working through scarcity in 2022
This year, Liao expects the business situation to be better than the last two years, but from the macro-economic level, the purchasing power of consumers has been affected and has yet to recover.
"As a finance leader, you have to make do with the scarce resources that you have. Even if you have resources – liquid and all, you still have to operate with a scarcity mindset in anticipation of so many uncertainties. We are not out of the woods yet.
"So, you must have the grit and agility amid the pivotal shifts in many of the business models. In fact, our expansion horizon has pivoted as well in terms of where to invest, so you have to continuously build on your business acumen. Go with the times, go with the business, understand the business, because only then will you be able to know where you can relate and where you can add value," said Liao.
She pointed out that there is no shortcut in acquiring finance competence, so aspiring leaders in the field must invest time in learning while honing their people-oriented skills.
"Finance is a very specialised field; you cannot just walk your success through it. Know the trade, expand your network, and do not just operate in your specific role that is given. Expand the horizon and be genuine. People sense sincerity, and they could sense if you are competent or just faking it."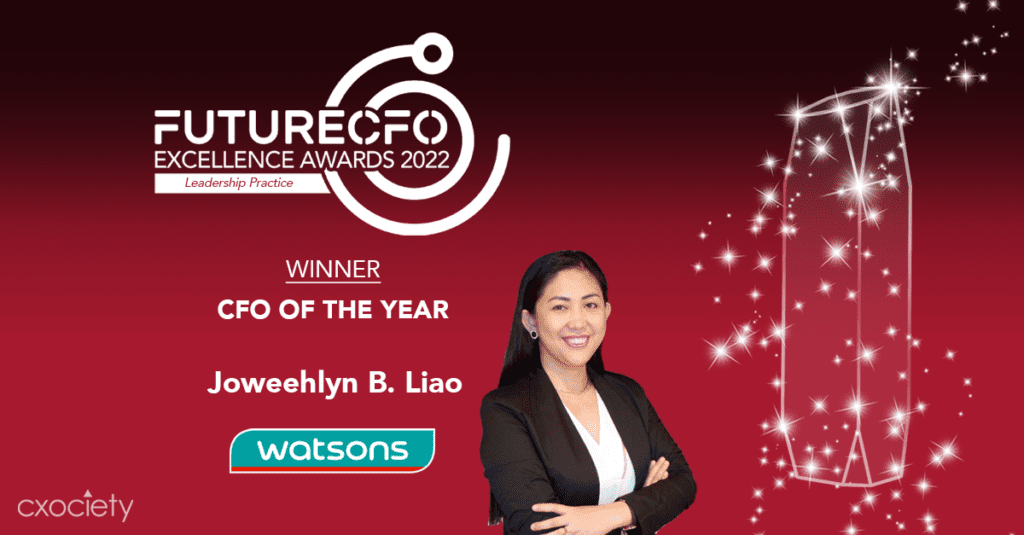 * Editor's note: Ms Joweehlyn B. Liao is the recipient of the FutureCFO Excellence Awards 2022 in the category of CFO of the Year.