How should organisations empower female finance execs when gender imbalance remains a reality in the function's senior management?
While 52% of finance employees are women, they make up only 40% of senior roles in the function, according to a Gartner survey of more than 25,000 global employees.
For today's International Women's Day special feature, FutureCFO invited several female CFOs and a senior exec from a finance professional society to share what they believe are practical ways to empower women and how female leaders can contribute to the finance profession in the new normal brought by the pandemic.
The participants are:
Gina McNamara, Chief Financial Officer, SAP Australia and New Zealand (ANZ)
Vyin Ng, Finance Director of Microsoft Hong Kong and Macau
Himashi Soriano, Managing Director, APAC, Association for Financial Professionals
Sereen Teoh, CFO at BIG Loyalty
Wendy Wang, Group Chief Operating Officer & Group Chief Financial Officer at Tricor
FutureCFO: What is a more practical way to empower women in finance?
McNamara: At SAP, we have an internal mentoring group for females working in finance called Future Female Leaders, providing employees with an opportunity to be mentored by other finance professionals from offices around the world.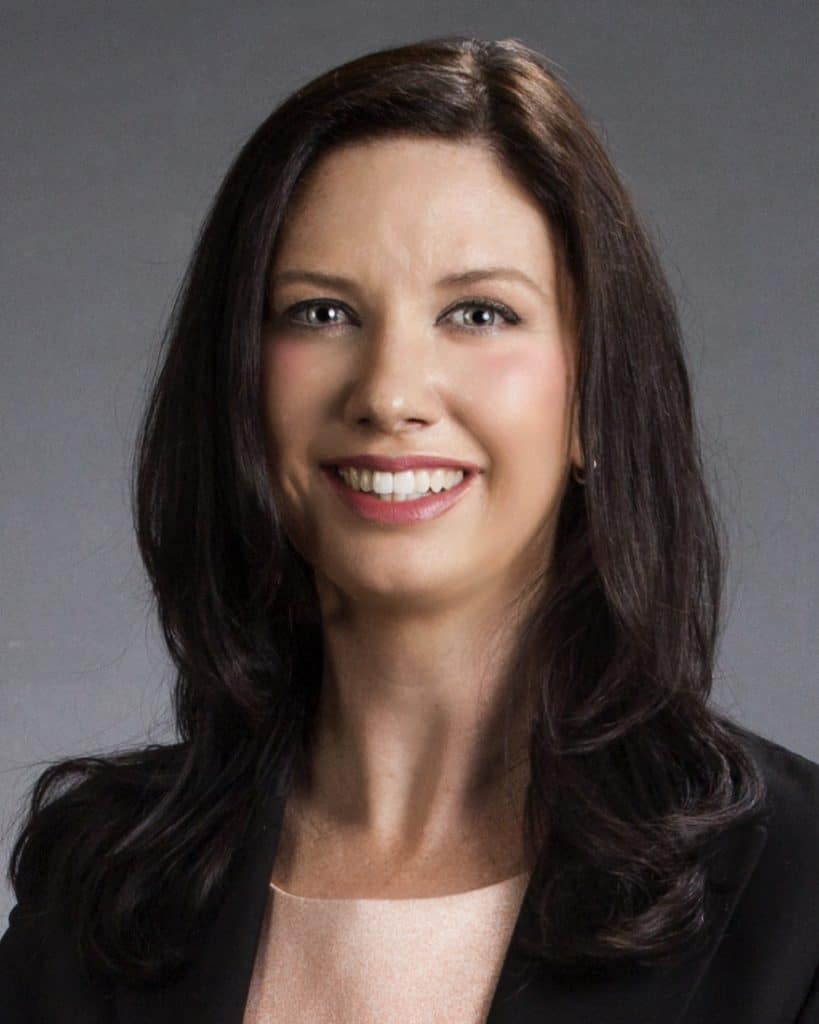 It's an opt-in program with staff electing to be a mentor, mentee or both, and it aims to provide women in the group with networking opportunities, advice and tools to help professional development.
The program works by enabling staff to elect what type of mentor they are looking for — for instance a manager or CFO — who meets with them at minimum once a quarter. Mentors also facilitate broader networking opportunities by connecting everyone in the group with other members each month.
I'm participating in the program as both a mentee under the guidance SAP's CFO for Middle East and Europe, and as a mentor for SAP's Turkey CFO, and SAP's Head of Commercial, South Africa.
As a personal initiative, I also started a network for female CFOs, called Women CFOs Roundtable, in partnership with Ernest and Young (EY) as a place where women can discuss ideas, challenges, and seek advice for both their personal and professional lives.
The idea was born following a conversation I had with a fellow CFO who was having difficulties within her own organisation and was seeking advice to help overcome hurdles with the executive leadership team.
This conversation made me realise that female CFOs often don't have the same opportunities to network with others, share ideas and resolve issues due to the often-busy lives they lead outside of work whether that be taking care of children or caring for older relatives.
I was inspired to create a network specific for women that would suit their schedules and provide a safe environment where we can discuss a range of different challenges — from how to conduct a capital raise to developing purpose-led strategies.
To date, we have about ten women who regularly join our catchups, which have since moved online due to COVID-19. We also connect via a WhatsApp group which is often easier for those who have other commitments outside of work.
Ng: When it comes to gender equality, finance and technology industries have progressed much recently, but more work can still be done to inspire and empower female talent in these areas: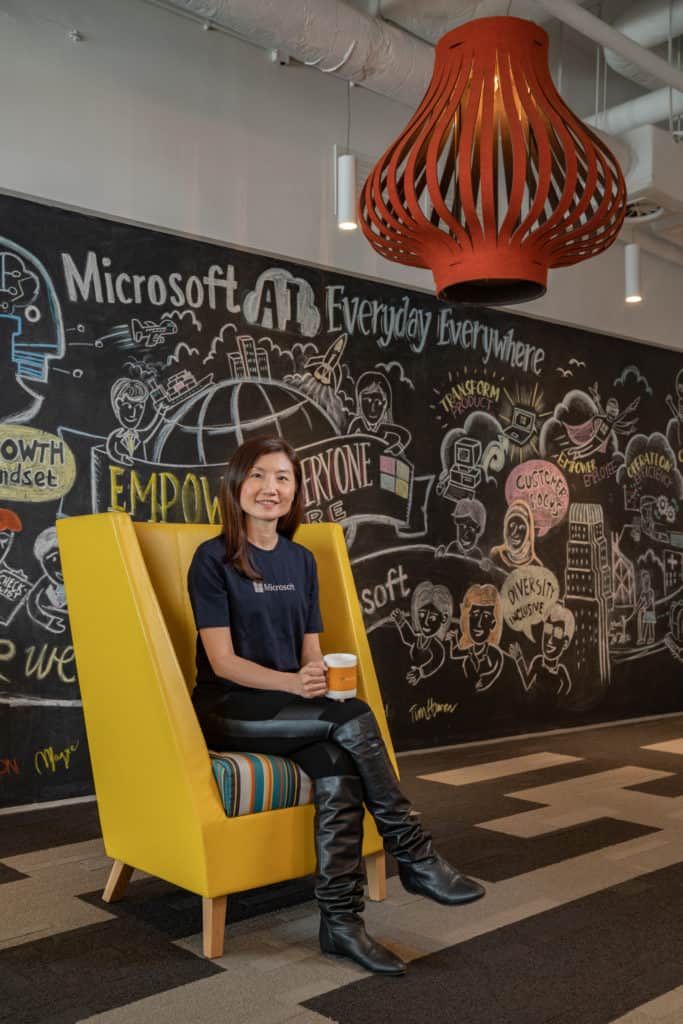 More female role models. It's important to have strong female role models who can inspire young women entering the workforce as well as letting girls in schools know that they can have a successful career in finance and encouraging them to join the profession.
Mentorship to foster women empowerment. Having a mentor who guided me throughout my career was very helpful and crucial. It's important to ensure access to mentorship for female talent.
Empathy and flexible work arrangements. While remote work has become the new normal, we need to be mindful that each colleague's family situation is different.
Women often plays a bigger role as a caretaker at home. Providing flexible work arrangements to allow women to continue to excel at work while balancing family need is important. This helps them create work-life harmony.
I'm honoured to be working at Microsoft Hong Kong where the CEO, CFO and COO are all female, which is very rare in the tech industry. Microsoft's effort in promoting diversity and inclusion has empowered colleagues from all walks of lives to achieve their ambitions. It's important to learn from different industries and leverage each other's best practices to create a more diverse and inclusive business environment.
Soriano: Women need to advocate for other women. This can be done in many ways, such as mentoring, joining associations or groups, and knowing where the talent is. Also, pass your knowledge on to your hiring department so there are no excuses for not finding talented women.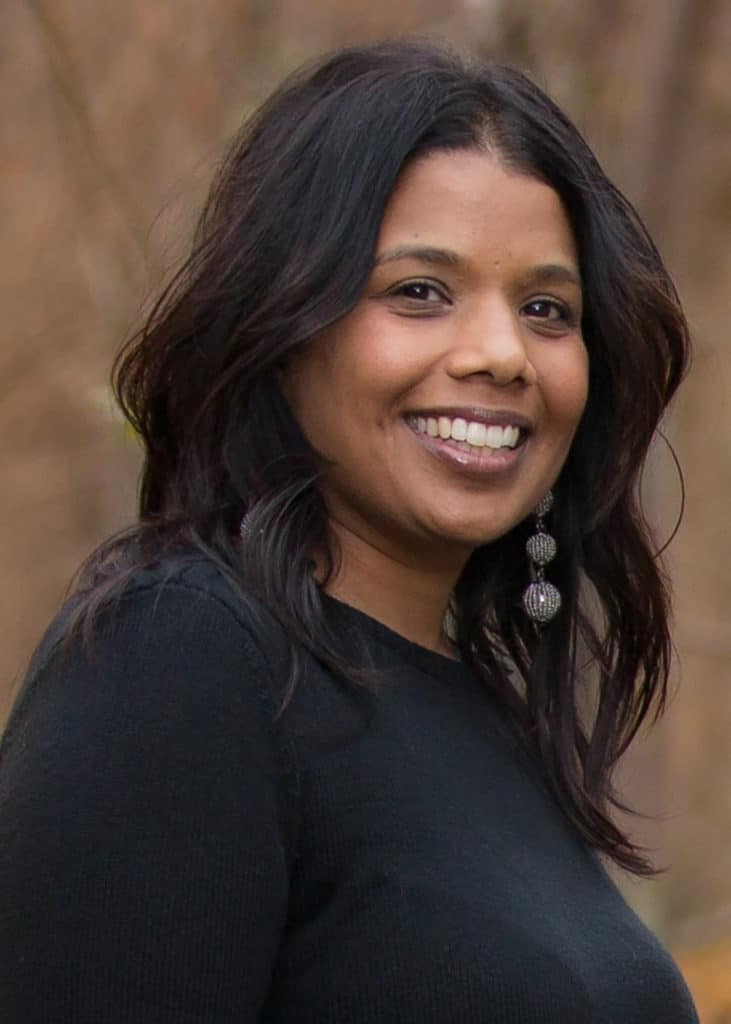 We need male allies. Men should look around the room and ask: Where is my wife, my sister, my mother, my cousin, my daughter?
Just as those women bring so much energy, wisdom, thoughtfulness and richness to our personal lives, women do the same and more for our professional lives. It matters when men in the profession are mindful of their surroundings and look to add more diversity.
I can personally attest to what having "strong" men in my corner, both at work and home, have meant for my career. They expected, welcomed and demanded excellence from me and saw my contributions as a person of strength and not a threat. Their advocacy helped me get to where I am today.
Education matters. The organisation I represent, AFP, provides training and certification to treasury and finance professionals. Our research shows that highly skilled professionals are in the best position to advance in their careers.
Upskilling does more than adding letters behind your name; it is very empowering to have earned a certification that qualifies you as an expert in your craft. As women in finance gain more knowledge and skills, they can contribute at a higher level and this builds confidence to move forward.
Teoh: The empowerment message is often undeniably weak when it comes to women in finance. A practical way to empower women in finance is to give them a certain level of freedom and trust them in their capabilities in managing a company's finance as you'd trust them as home ministers with your household funds and repair and maintenance.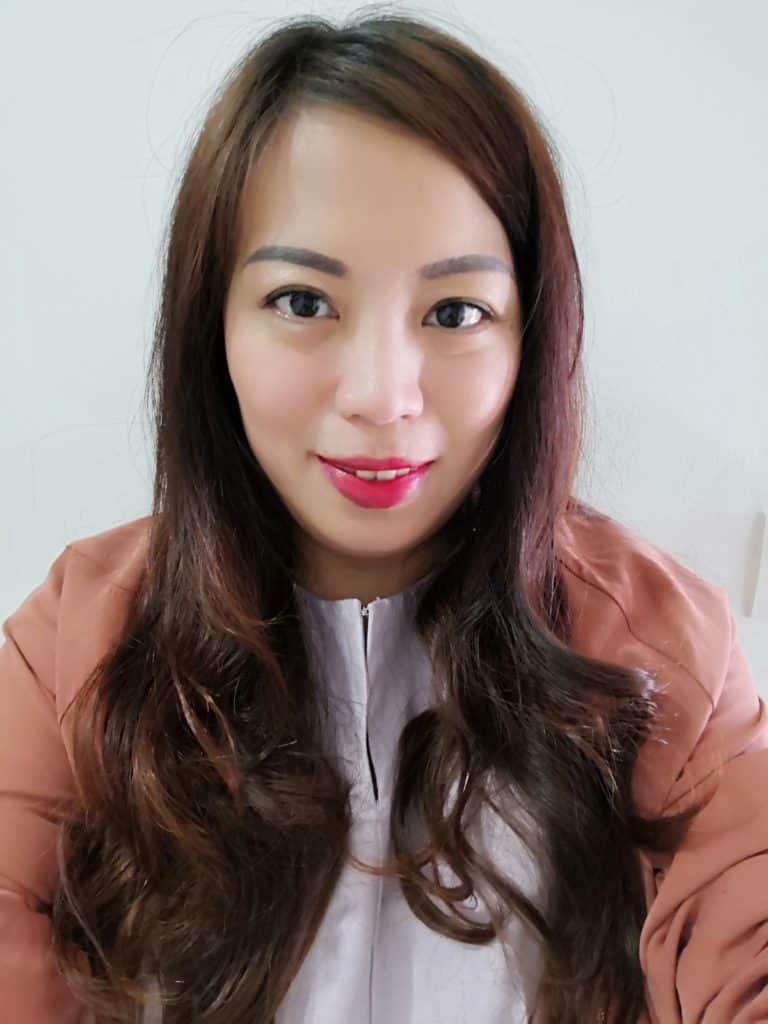 With this type of empowerment, I truly believe women could better manage risk, smoothen consumption in the face of shocks, and build better financial strategies for their companies that align with broader organisational strategies.
Look at how women become the best planner of their family trips — they ensure the best value and experience by coming up with multiple scenarios and contingency plans.
Women are also the best architects when it comes to the creation of their dream houses. They pay attention to every detail in every corner of the house, ensuring zero defects — These is reminiscent of their efforts in ensuring no misrepresentation to management and safeguarding shareholder interest.
Wang: The conversation around gender parity in the finance and accounting is often centred around hiring women in senior roles, such as the CFO.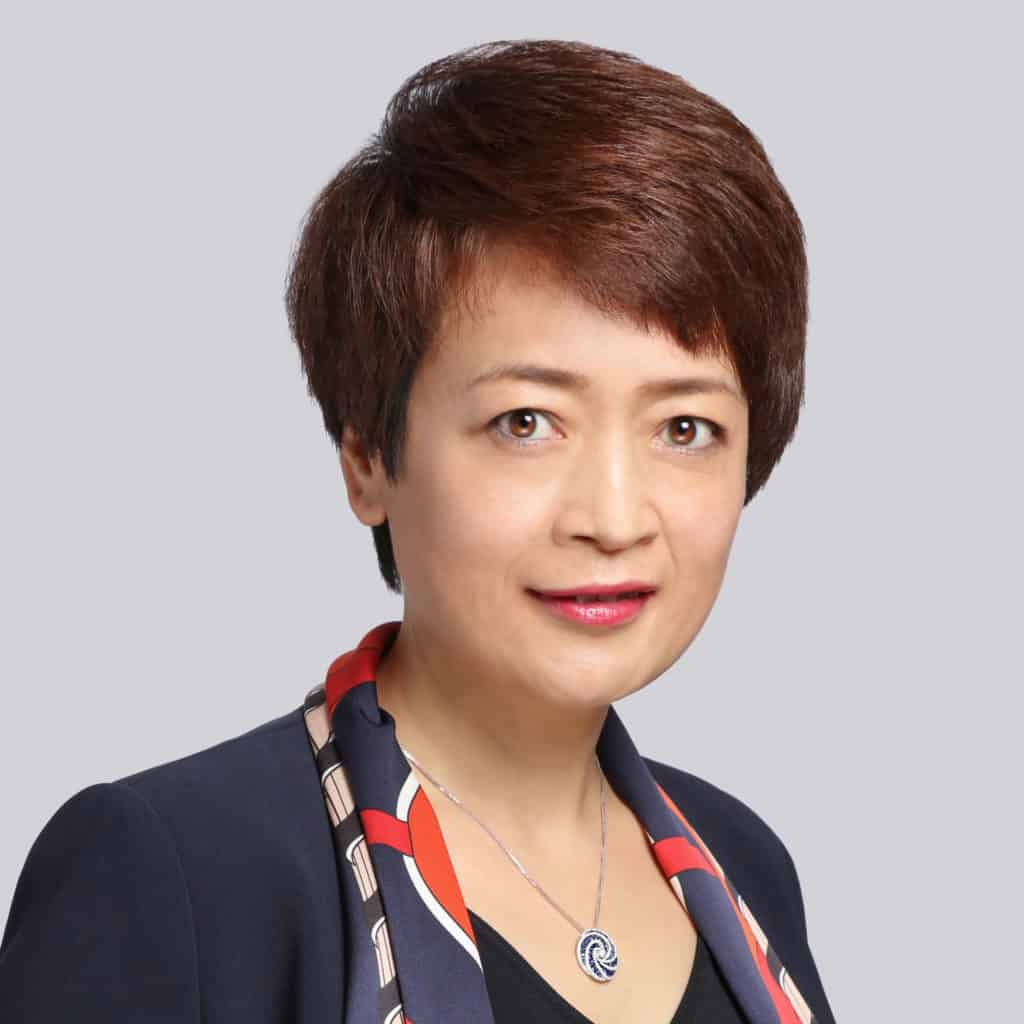 This is certainly a valid point because, although women are largely underrepresented in senior finance and accounting roles, data from S&P shows that companies that appoint female CFOs perform more effectively than they did under male predecessors.
But I believe the narrow focus on what happens on the top can be problematic and fruitless at times. While greater female visibility in leadership roles is undoubtedly a positive, a top-down approach alone won't work in the end.
How will female leaders rise to the top? Talent needs to be acknowledged and nurtured early on, starting with junior level positions.
Companies must invest in mentoring programs, which can offer bourgeoning professionals key wisdom and helpful insights about how to best learn, network and raise their hands when opportunities arise.
More guidance and investment in young leaders will help better empower women in finance, putting more rising stars on the leadership track.
A practical way to empower women in finance is to give them a certain level of freedom and trust them in their capabilities in managing a company's finance as you'd trust them as home ministers with your household funds.

Sereen Teoh
FutureCFO: As a female finance leader, how do you want to contribute to your profession in the "new normal" brought by the pandemic?
Wang: In the post-pandemic new normal, I strive to be a leader who promotes innovation, embraces new approaches and encourages new ideas.
Against the backdrop of the pandemic, organisations face choppy waves of business uncertainty. In particular, CFOs and finance departments will continue to face surging workloads and mounting expectations in the next three to five years.
But we are also approaching a landscape filled with emerging opportunities triggered by digital transformation and new ways of working.
Seizing these opportunities and staying ahead of change will require a transformation of the finance function as well.
Finance executives are traditionally prized for being unwavering in their objectivity and analysis. These traits remain relevant for our function, of course, but in the face of uncertainty, creativity is certainly rising to become more important for addressing challenges and bridging impending gaps.
To nurture creative problem-solving on my team and foster engagement, I've done my best to streamline processes and break down any rigidity or bottlenecks that might get in the way of new ideas.
We regularly hold meetings to identify any obsolete or irrelevant systems we have in place and discuss viable alternatives.
My team is also emphasising diversity in our hiring so we can draw from multiple skill sets and disciplines, as diverse teams tend to avoid the dangers of "groupthink" and are better at identifying new solutions and ideas.
Strong female role models, access to mentorship, and flexible work arrangements are important to women's empowerment

Vyin Ng
Teoh: Women survive the best during the pandemic and the new normal. In particular, working moms have to shoulder much more burden suddenly at home as a result of the shutdown of schools and child care facilities and adjust quickly to juggle multiple roles — employees, their kids' teachers for online learning, taking care of family meals, online grocery shopping, and the barbers for their husbands and kids etc.
Women have already shown what they are capable of and I believe they could deliver wonders, make things happen, and enable companies to survive through the pandemic and fast forward them to the new normal.
I always believe women are at the core of the fight against the COVID-19 crisis. To support women in the workplace, I am a strong advocate for working from home. I always promote flexible work arrangements especially for moms with young kids so that they could reduce stress, having a peaceful mind and an easier time to concentrate when working and deliver the best.
As a female finance leader, I strive to ensure the highest quality of work in the workplace as well as stabilising and sustaining the company through tough times with these caring responsibilities. 
Women need to advocate for other women. This can be done in many ways, such as mentoring, joining associations or groups, and knowing where the talent is.

Himashi Soriano
Soriano: The consequences of the pandemic are going to be fluid for a while. For some time to come, the world will be uncertain.
The "new normal" could still look very different in six months or year or two from now. What is certain is that we time-warped into the digital age.
The new normal for the finance professional will require being comfortable with ambiguity, ingenuity, data analysis, and the ability to be good business partners.
The future of the new normal belongs to the prepared. As a woman who is the head of APAC for AFP, my responsibility to help women achieve is not lost on me.
Part of my commitment is to deliberately seek out partnerships and ways to help elevate women in finance through training and education.
Resilience is critical in any uncertain time, and helping women survive and thrive means providing access to tools and resources to help advance their career success.
How will female leaders rise to the top? Talent needs to be acknowledged and nurtured early on, starting with junior level positions.

Wendy Wang
Ng: As a finance professional in the tech industry, I'm committed to driving and leading modern finance transformation as well as empowering our customers on their digital transformation journeys.
The past year has shown the importance of technology in enabling every company and organisation in terms of remote working. Innovative technologies such as AI, big data and cloud computing, empower finance departments to effectively make the next best decision for their companies, teams, or customers.
Finance is also in the front seat offering business insights and ensuring a compliant environment for business activities. Moving financial data to cloud and adopting business metrics allow comprehensive, dynamic and secure sharing of financial information and enable cross-functional collaboration to derive business growth action plans.
With AI, high risks are flagged so that executives conduct extensive reviews before business transactions.
Today's finance function has evolved, which focuses on business leadership and cultivating company growth through agile business intelligence, resource optimisation, and compliance.
I feel fortunate that our finance team has been well-equipped with great technologies to enable efficient work and collaboration. I look forward to sharing more of our very own finance transformation experiences with our professional peers as well as other industries.
I was inspired to create a network specific for women that would suit their schedules and provide a safe environment where we can discuss different challenges.

Gina McNamara
McNamara: I've been incredibly fortunate in my own career and feel grateful that I'm in a position to be able to give back.
One of the ways I do this is through mentoring and sponsorships of finance leaders through the Finance Executive Institute of Australia (FEI).
I've been part of the mentoring program for 2.5 years where I'm matched and mentor other aspiring CFOs from around Australia.
I also connect employees from my own team with other CFOs within the network to support their continued professional development.