Co-produced by Sukhpreet Kaur, community manager, CXOCIETY
Alexander Bant, chief of research for CFOs at Gartner predicts that 2022 will be a make-or-break year for CFOs when it comes to unlocking the value of AI, hyperautomation, digital skills, continuous processes, and data management.
Of course, technology has a role to play in the evolution of the CFO role and the development of the finance function. But technology alone will not spell success or failure.
Submissions to the first annual FutureCFO Excellence Awards 2022 reveal that people, process, and culture, play just as important a role, and in some cases even more than technology, towards the success of the executive, the team, and the business overall.
Look back to see what's ahead
According to a McKinsey Global Survey on the role of the CFO, finance leaders are deeply involved in determining how businesses adapt to these trends—particularly in those places where digital and finance intersect.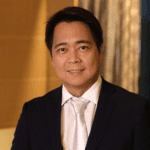 Walter C. Ricarte, vice president of Finance and Business Advisory at Globe Telecom Inc. in the Philippines noted that being a finance leader during this period is extremely difficult because the business relies on you to ensure the company will be able to overcome the effects of the pandemic to the company finances.
"As sales and revenues drop due the continuous lockdowns, the inflow of cash is impacted and finance leaders are tasked to ensure there is enough cash to pay for the operating expenses of the company. While some operating costs may have been reduced because of limited operations, there are fixed costs incurred continuously in addition to new costs related to health and safety that must be funded."

Walter C. Ricarte
Ricarte went on to add that working in finance and accounting requires a lot of physical documents to process. "With most employees working remotely from home during the pandemic, Finance leaders must initiate digitization of the processes and documents to ensure continuity of the finance operations even if the workforce is remotely working from home," he added.
Thitima Chaipornmetta, director of FP&A at Cigna Thailand, concurred citing the importance of technology and implementing new tools for process automation and leveraging data analytics to improve financial performance and get insights.
She went on to add the importance of balancing growth and profitability. This included staying focused on profitable or potential portfolios, and reprioritising strategic projects given the limited resources.
Experience helps
"We are the sum total of our experiences. Those experiences – be they positive or negative – make us the person we are, at any given point in our lives. And, like a flowing river, those same experiences, and those yet to come, continue to influence and reshape the person we are, and the person we become. None of us are the same as we were yesterday, nor will be tomorrow." B.J. Neblett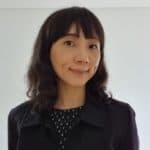 Asked which experience has helped shape her strategies during the crisis, Chaipornmetta recalled the many roles she had taken on in her career in finance, including corporate audit, treasury, FP&A, regional controller, and business analysis.
"One financial experience that helped me in the FP&A role is the implementation of a business intelligence project I did early in my career. It built a foundation to leverage data analytics and data visualization which is critical for a successful FP&A leader."

Thitima Chaipornmetta
Globe's Ricarte proudly disclosed that his career has largely been with three companies so far. It is; however, his exposure is in the telecommunications company which helped greatly broaden his knowledge of this industry.
"Before becoming a financial controller, I handled various roles in finance which gave me so much understanding of the key mandates and objectives of the various disciplines in finance. I held various positions in auditing, revenue accounting, billing, credit and collection, and financial planning which exposed me to the various challenges of these roles," he recollected.
Qualities of a finance leader
What makes for a great CFO? According to Gartner, only one in five of today's chief financial officers (CFOs) both exceed CEO expectations for contribution to short-term financial performance and promote company behaviours that lead to the sustained top and bottom-line growth.
For Ricarte, a finance leader should embrace change and be digital. "The effects of the pandemic had thought us new ways of working – from working with and processing a lot of physical documents to now electronic or digital documents. Manual processes should be automated and digitized for better efficiency," he explained matter-of-factly.
In concurring, Chaipornmetta, said a finance leader need to be agile. "You need to adapt to changes in the business environment, regulation, statutory/ESG reporting requirements, new IFRS standards, and new systems and processes. You need to be open to ideas that encourage more efficient operations and automation that reduce costs and free up resources for more value-added tasks," she added.
Advice for future leaders
For Chairponmetta part of a finance leader's work revolves around engaging the various functions within the company to support their initiatives, analyse financial & operational performances, and drive the business toward goals.
She explained that regularly communicating financial KPIs to business leaders helps them understand the current situation and how close or far the company is towards its targets.
"To ensure seamless collaboration, you should also maintain a good relationship by understanding their perspectives and acting as a finance business partner rather than a scorekeeper, while upholding integrity and transparency."

Thitima Chaipornmetta
For his part, Ricarte acknowledges the daunting task that lays ahead for professionals in the finance function. He offers a philosophical approach to the role.
"They say work is easy if you really enjoy doing it. Your success is not only measured by the number of Dollars or Peso that you have in your bank, but it is important that you love your career and that you are happy with it," he opined.
"In pursuit of a career in leadership, he suggests aspirants reach out to a finance leader in your company, in your team, or in your community who is inspiring you and ask to be mentored by him or her."

Walter C. Ricarte
"The experiences shared with you are important lessons that will surely help you in advancing your career. And someday hope you will be also an inspiration to others," he concluded.
* Editor's note: