The Great Resignation is impacting companies in Asia as well, said Lee Thong Tan (pictured), CFO Practice Lead for Asia at Workday in an interview with FutureCFO. Tan shares his advice on how CFOs can retain talent.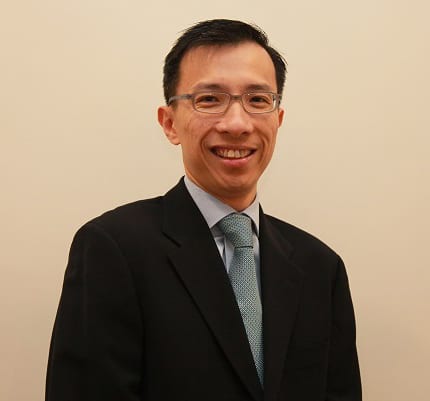 FutureCFO: How is the great resignation in Asia? Is it different from that in economies such as the US and western Europe?

Lee Thong Tan (LTT): Two years since the onset of the global pandemic, the world has settled into a new reality where expectations and priorities, whether in our personal lives or in the workplace, have shifted and taken on a new focus.
Alongside this, as pandemic-related woes started to fade, it is unsurprising that the great resignation phenomenon has begun creeping across countries worldwide.
Increasingly, employees are venturing out in search of better job opportunities aligned with their new priorities, whether it is skills development, a healthy work-life balance and empathetic leadership.
The situation in Asia and larger economies such as the US and Western Europe are not dissimilar. Globally, voluntary attrition started to steadily climb in April 2021 from 14% to 15% and to a high of 17% in July 2021, according to a Workday Peakon Employee Voice report .
Evidently, employees across sectors worldwide are feeling the push to pursue more favourable opportunities that better fit their new lifestyles and priorities.
FutureCFO: Is the great resignation also taking place in the finance function?
LTT: The prevalence of the great resignation in today's fast-evolving business landscape also means no function or sector is spared from this phenomenon.
In finance, talent scarcity remains one of the top challenges for CFOs this year, according to Workday's latest global CFO survey.
Coupled with a deepening digital skills shortage, CFOs need to invest in the right technology and skillsets in order to attract and retain their best and brightest, and future-proof their workforce for today's digital- and cloud-first world.
With that said, the good news is that staff bandwidth (3%) and reluctance to upskill (5%) are the lowest on the list of upskilling challenges for CFOs, indicating that CFOs are optimistic about their team's readiness and willingness to transform their careers.
Looking ahead, the finance function is primed for change amid the dynamic business environment, as finance professionals upskill and take on a strategic, rather than stewardship role in the organisation to deliver real business value.
FutureCFO: What should CFOs do to retain talent?
LTT: Amid accelerated digital transformation in recent times, having a strong technology backbone has emerged as an integral strategy for CFOs to retain and attract talent. In particular, intuitive consumer-like interfaces are steadily gaining in popularity in our hyper-connected, application-driven environment today where companies deliver convenient experiences that put the user first.
These simple-to-use interfaces unify the user experience and greatly streamline productivity for employees, thus enabling greater work satisfaction and empowering employees to thrive in their roles.
Workday's global CFO survey found that half of CFOs (48%) plan to invest in consumer-like interfaces for finance tasks to attract future finance talent within the next five years.
As CFOs look to future-proof their workforce, more will need to invest in these consumer-like technologies that will elevate the finance employee experience while mitigating the tight labor market.
Further, with the evolving demands of the finance function in 2022, the sought-after skills in today's workforce are entirely different from what it was just five years ago.
As finance leaders navigate the ongoing need to evolve from being a purely stewardship role to becoming a more strategic, value-adding function that plays a key role in the decision-making processes and overall strategic growth of the organisation, there is the opportunity for CFOs to reimagine their finance team of the future.
Moving forward, disruptive skillsets such AI and machine learning skills, as well as analytics and data storytelling skills will become increasingly important.
Such technology, including that which automates accounting, reporting, and financial planning and analysis (FP&A) processes, streamlines workflows, eradicates tedious manual processes and boosts productivity.
As a result, employees are able to focus on more strategic, value-adding tasks, thus increasing job satisfaction in the process.
As leaders look to build an agile, future-ready workforce, a technology-rich infrastructure will greatly help in retaining and attracting the next generation of financial talent.
With that, CFOs need to empower their talent to upskill and stay relevant through the right technology, training programmes and talent management strategies.
This will ensure finance professionals feel engaged, empowered and accomplished in their roles, as they leverage the power of real-time data and analytics to drive smarter decision-making and sustainable business growth.