A chief finance officer is a multi-faceted role. The role includes leading, directing and managing the finance team, advising on business and financial planning, providing strategic recommendations to the chief executive officer and the executive management team, and of course, managing the processes for financial forecasting and budgets, and overseeing the preparation of all financial reporting.
More recently, it has also encompassed establishing and fostering relations with senior management and external partners and stakeholders. And in addition to working with HR, the CFO now adds IT and governance into his or her portfolio of responsibilities.
Sounds like a job for superman? Probably!
But when you are a start-up, do you actually need a CFO? Perhaps more important: when do you need to hire a CFO? For The Great Room the journey towards hiring someone to fill in the role full-time is a four-year journey of development and growth.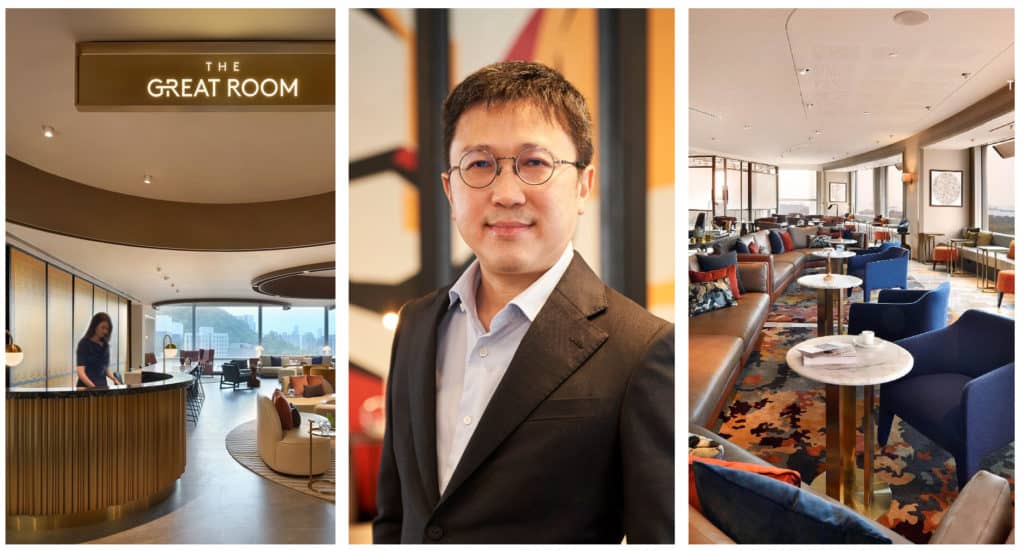 Does a start-up need a CFO? To answer this, FutureCFO spoke to Philip Lam, chief finance officer, The Great Room, for his take on the CFO within the context of a start-up.
Lam is a new addition to The Great Room's leadership team. His experience cuts across a number of industries and roles from a business analyst for a management consultancy firm to corporate strategist for a global brewer's Asia-Pacific operations.
"The Great Room is a relentless pursuit to make the work environment as human as possible," said Jaelle Ang, co-founder and CEO, The Great Room. How Lam interprets and executes this in his role as CFO is the subject of this exclusive with FutureCFO.
What does "finance" mean at The Great Room?
Philip Lam: For The Great Room to have established itself in just 4 years at the premium end of a disruptive industry a Finance function that executes basic transaction processing and financial reporting has been absolutely foundational and critical.
On top of this, Finance needs to be an essential business partner to the business. I read an article by the venture capitalist Ben Horowitz where he compared the CEO's role of "owning the ground" versus the CFO's role of "owning the map", and that resonated with me.
To allow our colleagues to maximise their time where it counts – delivering unmatched hospitality levels to our members across Singapore, Bangkok and Hong Kong – my team works closely with our colleagues to ensure they have the strategic information on business drivers they need to create value not just day-to-day, but also with an eye to the future.
Speaking of the future, The Great Room is in growth mode, so communicating our vision of the future to our current and future investors is how I spend a significant amount of time.
How is the finance organization structured?
Philip Lam: As a startup, The Great Room is a lean organisation throughout, and Finance is no exception.
I'm fortunate that I get to work with an excellent team across our three markets that consists of experienced and dedicated professionals that I learn from on a daily basis. What I think we've done well is to take advantage of technology solutions to automate some of the more repetitive tasks and selectively outsource some tasks to leverage our team's effectiveness. This structure also provides us flexibility to match our team's growth to operational requirements as we scale up.
What do you see are as the top three biggest challenges you face as CFO for The Great Room?
Philip Lam: With the COVID-19 pandemic, my biggest challenge is planning and forecasting. There are multiple variables that can each have a disproportionate impact on our business. For example, in Singapore we are exiting a two month "Circuit Breaker" with a phased reopening process and it's unclear whether a second wave of infections will erupt from this. Taking a step back, how will the economies we operate in perform after this period?
Having a "North Star" to focus on, in our case, doing the best for our members, helps prioritise what we need to focus on. We also plan for what we can control and stay nimble and alert to react to what we can't.
Where do you see are the greatest near-term opportunities for The Great Room?
Philip Lam: Before the world was impacted by the pandemic, long term trends were already positive for the coworking industry. It's been mentioned that the pandemic isn't so much a game-changer but more of a game-accelerator, and so I'm bullish about the industry's future prospects.
We are already seeing companies review their real estate strategies to take into account Business Continuity Plans and reduce their risk by separating teams into multiple locations. Uncertainty is also increasing decision-makers' appetite for shorter leases that offer flexibility to upsize or downsize space requirements quickly. This is driving landlords to increasingly reserve space in their buildings for coworking spaces to provide what their tenants want.
The creative destruction from this period of upheaval is starting to unleash new start-up creation, and these have been the main traditional users of coworking spaces.
From The Great Room's perspective, we'll look to support companies embarking on these journeys, and we are confident they will be excited by what we have to offer.
The co-working space marketplace has been rapidly expanding in the last few years. What is your strategy to address the competitive space?
Philip Lam: The Great Room has a different approach that I believe sets us apart from our competitors. From the very start, our CEO Jaelle Ang and her co-founders had a simple vision – to change how you feel about coming to work.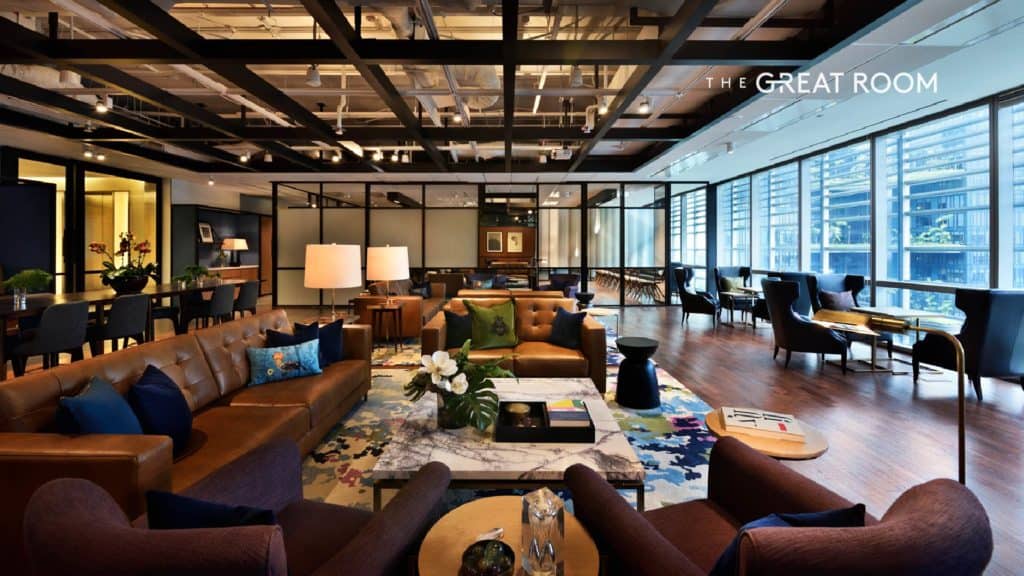 Everything flows from this simple thought. Instead of packing as many workstations into a fixed space that many co-working spaces do, we blend inspiration from the best offices, luxury hotels and business clubs to create the perfect space that enables our members to achieve their highest productivity.
Design and hospitality are in our DNA and is how we deliver on our promise. To us, design goes beyond aesthetics, to be a thought process for creating a life better lived. Hospitality is not just about creating the luxury-feel of an exclusive hotel; it's a way of taking care of people and making sure every interaction is as human-centred as possible.
Zaha Hadid, the famous architect, put it simply – "People want to feel good in a space." At The Great Room, we're passionate about delivering this to our members.
COVID-19 is impacting a lot of business, including businesses in what is referred as a shared economy. What are your priorities for the near-term (2020)?
Philip Lam: With people returning to work after lifting of stay-at-home measures, our priority is to make sure that our members have the best possible support from a safety (The Great Return) and productivity standpoint.
On the safety front, The Great Room is a Council Member of the Workplace Operator Readiness Council, so we have been working with key advisors and other players in our space globally to ensure safety best practices are followed in all our locations.
For productivity, we need to anticipate how the nature of work will change and align our resources accordingly. For example, members are likely to use video conference even more than before, so we are ensuring the space and equipment is ready for this.
A little further ahead, we are incredibly excited about our new Singapore location at the Afro Asia i-Mark Building, so getting this space ready in time to the standards our members have come to expect is something I'm eagerly looking forward to.
What experience from your previous companies – Heineken and Asia Pacific Breweries – will benefit you in your new role as CFO at The Great Room?
Philip Lam: We've shown across 3 markets that there is strong demand for what The Great Room offers. The next stage is for us to expand more quickly across the region.
During my 13 years in the beer industry, I have worked in finance and strategy across Asia, and I believe this experience will be helpful as we embark on this next phase of growth.
On a lighter note, I've also noticed that the people in the beer industry personify the "work hard, play hard" mantra, and I enjoyed socialising with my colleagues over a few beers at the end of a long day.
At The Great Room, our members appreciate the space we've created for them that enhances both productivity and socialing. I am eager to meet our members to see how we can better serve them, and if it's over a beer, that would be even better!