Google the phrase "How to become a CFO" and you get about 66,900 results. Add the word "great" in the phrase, and you get six. I guess very few people have an aspiration for greatness in the CFO function.
Anyway, at FutureCFO we will continue to share with you the stories that CFOs from across Asia-Pacific have shared with us. Hopefully in the process, as we share with you the experience that many of these executives have taken in their journey to that role, we will uncover together the qualities that make for a great CFO.
If you are new to FutureCFO, we may find some interesting stories with previous CFOs we have interviewed, including:
Angelina Chua, IBM's ASEAN CFO & COO: Cross-culture management, travel, F&B
Rishi Mehra, Chief Financial Officer, Asia at AON: Driving a culture of transformational innovation
Tom Berquist, Chief Finance Officer, TIBCO: Digital CFO: architect of business value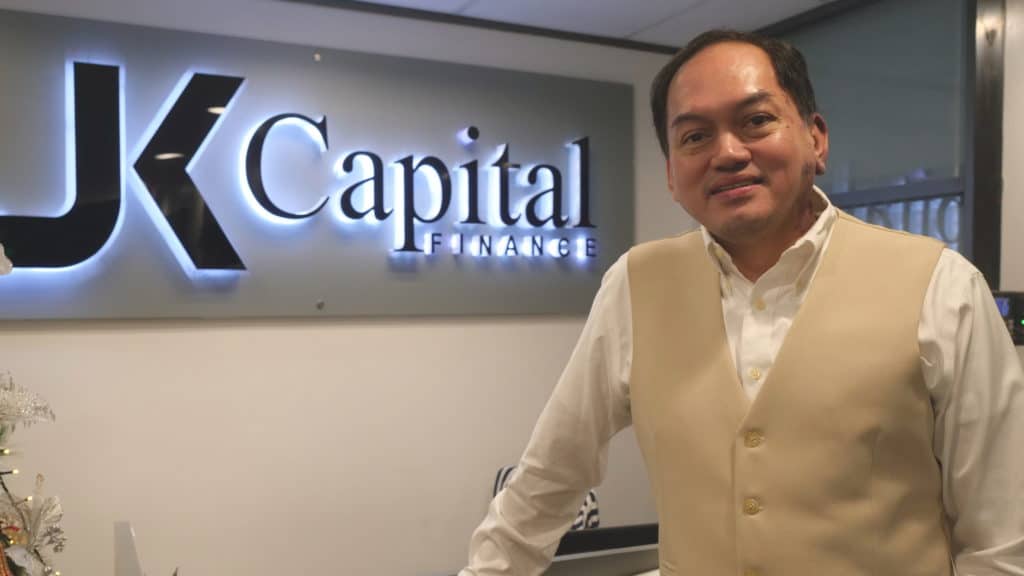 This time around, we spoke to Michael "Mike" San Diego, chief financial officer at JK Capital Finance in the Philippines.
JK Capital started out in 2014 to provide short-term unsecured loans to small businesses primarily in the retail, service, and the food and beverage industries in the Philippines.
The Asian Development Bank estimates about 99.6% of registered businesses in the country as small and medium enterprises (SMEs). Many businesses in the country share the same challenges as similar-sized companies in other countries in Asia – lack of access to banking facilities like loans, with nearly the same set of reasons: insufficient collateral, no track record in the bank, and business-size too small to be interesting to banks.
As CFO for JK Capital, San Diego says one of his habits sometimes ticks people wrongly, at least in the beginning. He liked to enter discussions that are not necessarily about the financial aspect of the business. He has been called "nosy" poking into a business that isn't necessarily his.
But his intentions are well-meaning. Beyond doing this because he likes to learn, he also likes to see if he can offer a different perspective, an out-of-the-box idea that may or may not fit the idea at hand.
San Diego knows what the traditional CFO function is all about – managing the company's finances, including cash flow and financial planning, and making recommendations on how to optimise the business' financial health.
The role is also about being the advisor to the Chief Executive Officer (CEO), being a team leader to other employees, and interacting with outside parties in all matters relating to the company's finances.
For San Diego, his prodding nature means he does get into discussions with customers about their financial needs – something he likes to do because it exposes him to the business of JK's customers, and gives him insight into what makes businesses and people tick.
"As a CFO I don't just focus on finance and accounting or treasury, I always wanted to understand the whole business of the companies that I have joined. Labelled nosy, I often explain that I am not there to police them. I'm there to really look for improvements and processes, so I can help the organisation better," he explained.
In this exclusive interview with FutureCFO, San Diego openly shares his experiences, his approaches to problem-solving – both from a financial standpoint and even business in general, how he copes with the different members of the executive suite, as well as how he manages the finance team. He also talks about the Fintech disruption occurring in the market, and how to be part of the transformation impacting the industry.
San Diego acknowledges that CFOs, and people in the finance function, trained to "talk" to numbers – to decipher what the numbers are telling you about the past, and potentially the possibilities for the future.
There are many other things he shared in this exclusive interview with FutureCFO. Watch the learn from this master learner – an executive who views that a career in finance is one about continuous learning.