Loreal Jiles (pictured), Director of Research – Digital Technology & Finance Transformation,  Institute of Management Accountants (IMA) weighs in on how CFOs can create an agile finance function and why it matters.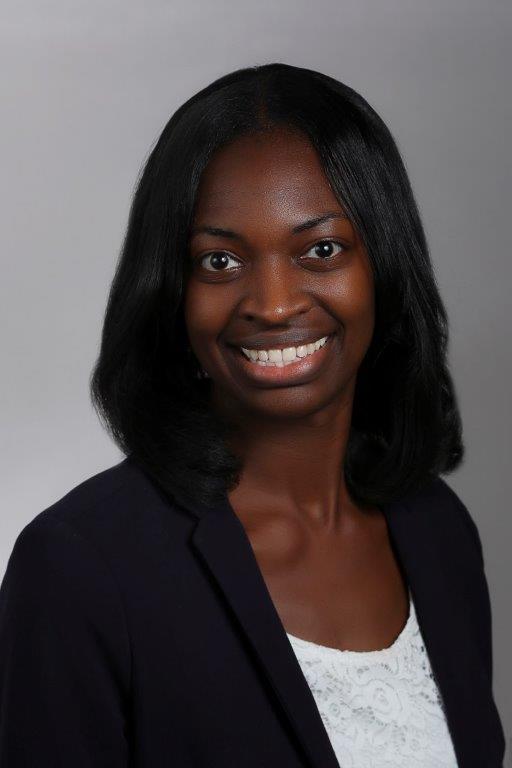 FutureCFO: How do you define agility?
Loreal Jiles (LJ): Agility describes behaviours and attributes that enable individuals, teams, and organizations to sense and more efficiently and effectively respond to change.
To embrace agility, many teams look to approaches rooted in agile, a popular software development lifecycle (SDLC) described in "The Agile Manifesto."
Agile focuses on iterative, incremental delivery by self-organising, cross-functional, and multidisciplinary teams. Initially revolutionising the software industry, agile has recently been adapted to the operational and project delivery of many business teams as a path toward accelerating and elevating value creation.
Future CFO: How can finance function leaders become agile enough to adapt to the constantly changing finance ecosystem?
LJ: As finance functions across the globe progress their transformation journeys from data stewardship to value creation and decision support, the need for the agile finance function has emerged.
According to our latest Statement on Management Accounting (SMA), "An Agile Approach to Finance Transformation," an agile finance function focuses on creating value through the following characteristics:
Scalable, efficient operations; 
Transparent, accessible data and metrics; 
Frequent inspection to ensure fit-for purpose insight; 
Quick, responsible adaptation to change; and
Empowered, capable, and multidisciplinary teams.
A finance leader needs to first assess the extent to which their functions currently manifest the above characteristics. Where they identify gaps, leaders should work with their teams to align these characteristics to their existing strategy and develop a tactical plan to close the gaps identified.
FutureCFO: Can you briefly define Scrum? How would Scrum help finance and deliver value to the finance function? Do you have a concrete example illustrating the benefits?
JL: The Scrum Framework (scrum) is a branch of agile. According to Ken Schwaber and Jeff Sutherland, the co-founders of scrum and authors of The Scrum Guide, "Scrum is a lightweight framework that helps people, teams and organizations generate value through adaptive solutions for complex problems."
When embracing the characteristics of agile finance functions and operating with a constant focus on value creation, finance teams often find themselves intentionally, yet organically, collaborating across their organizations to deliver with smaller, multidisciplinary teams, like scrum teams, and in shorter cycles, with valuable increments delivered at the conclusion of short iterations.
Specific finance and accounting use cases of agile and scrum-based value delivery are partnering with IT departments on digital projects and executing financial planning and analysis (FP&A), continuous improvement initiatives, internal audits, and finance and accounting operations.
Financial planning: Typically, financial planning and budgeting processes include developing a static annual plan and holding teams accountable for delivery against those plans. 
Leveraging a scrum approach, teams might begin with a full-year plan, but treat that plan as a true estimate. Management accountants, in partnership with operational leads, would then update the full-year plan by maintaining a 12-month outlook on a rolling basis or allowing for quarterly updates.
This model allows for performance management based on quarterly plans that more closely reflect current external environmental factors, market conditions, and changes in risk profiles – enabling regular inspection and adaptation.
Finance and accounting operations: Agile and scrum have been used to expedite month-end or quarter-end close by transparently tracking all key close activities on a physical or electronic "scrum board" that all relevant stakeholders have access to. This fosters greater collaboration and visibility into close progress while expediting removal of impediments that may be hindering next steps.
FutureCFO: On a wider angle, how will an agile team help in the APAC economy? How do Agile and Scrum fit into the new agenda of the finance function facing the pandemic?
JL: The past year has proven challenging for organisations and business professionals across the globe. According to ACCA and IMA's latest Global Economic Conditions Survey for Q1 2021, most of our respondents expect the APAC economic recovery to happen after Q3 of this year.
With the increased emphasis on strategic decision support expected from finance and accounting leaders in recent years, anticipating change, and responding to it, or – being agile, has never been more important for finance functions. 
During the pandemic, finance functions across the globe have played a critical role in accelerating the recovery of their respective organisation, and consequently, the APAC economy. 
Through efficient operations, quick and responsible adaptation to change, and cross-functional collaboration (all characteristics of agile finance functions), finance teams have informed key business decisions through insights derived through data analytics and the pairing of financial and non-financial data.
Finance teams embracing agile and scrum are better positioned to develop and manifest agile characteristics. When facing the pandemic, agile finance functions have supported cash flow management, identifying top products, forecasting demand, assessing employment levels, and evaluating financing and investing decisions.
Therefore, finance and accounting professionals are encouraged to develop agile and scrum expertise to elevate individual, functional, and organisational performance, strengthening the finance function's value proposition for decades to come.