What constitutes elements of a digital transformation initiative? For some, it is modernising a company's multiple touchpoints, so these are aligned with customer expectations. For others, it is about transforming the business model. Still, for others, it is about upgrading internal processes so that the business is more efficient, responsive, or resilient to changing market dynamics.
But in the current environment where unpredictability is the norm, how do you architect a strategy, and execute it, with minimum disruption and optimum outcome?
Getting it right with the cloud
The 2020 Cloud Outcomes study by Accenture, noted that 37% of surveyed enterprises claim to have achieved their expected outcomes from the cloud but only 45% are satisfied with what they got.
More disconcerting is that only 29% of companies are completely confident that their organization's cloud migration initiatives will deliver the expected value at the expected time.
COVID-19 may have reset the discussions around the right use of technology when it comes to digital transformation. But the uneven discussions, sometimes biased, has led to some perception that having the right software or infrastructure strategy is all that is needed for a successful digital transformation.
Digital vs business transformation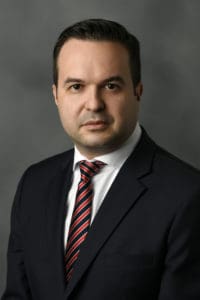 For Fabian Padilla Crisol, managing director, SAP Hong Kong & Macau the pandemic has highlighted the critical role that CFOs have in supporting their companies to navigate current business challenges.
With a keen eye on the balance sheet, he commented that CFOs understand that the bigger picture of business continuity hinges on business transformation.
"They also see that they are in the position to create and fund the right conditions to support transformation and continuity with their 360-degree vision of the entire operations," he continued.
He believed that CFOs have two business transformation concerns in the pandemic world.
Cash flow and liquidity
The pandemic requires CFOs to strike a balance between being mindful of expenditure and investing in mission-critical processes that support growth.
Prudent CFOs adopt a mindset that keeps operating cost at an optimal level while still spending wisely, such as on digital technologies.
"Another top priority is to enable real-time visibility of cash and liquidity to ensure uninterrupted operation. They need the right digital tools that can reliably integrate data from different parts of the company into a single dashboard. This would enable them to plan for short-term cash flow as well as long-term financial strategies and planning," he suggested.
Financial planning and analysis
According to Padilla Crisol, companies used to conduct financial planning per quarter or per year, based on historical trends and the health of the balance sheet. But the pandemic has accelerated this timetable.
He opined that CFOs are looking into timely data-driven insights and analyses that enable them to plan in multiple timeframe scenarios.
"Daily, weekly, monthly, biweekly and bimonthly. Whatever the company's particular business environment calls for. As the pandemic has shown how volatile market conditions can be, it is likely that CFOs need data-powered business intelligence to generate milestones toward the right direction," he continued.
The value proposition of ERP
Enterprise resource planning solutions have been around for decades. Differences in business strategies have given businesses options when it comes to which solution and approach to take.
But this wide availability of offerings (any way to count how many?) from local and international brands may lead to confusion and uncertainty in terms of the direction to take.
Padilla Crisol is right to remind us that while ERP is today core to a company's digital operations, businesses need to understand that there is no one-size-fits-all model for companies to follow.
He suggested that companies should work with a reliable ERP vendor that can support them particularly across these areas:
Support. ERP is the centrepiece of a digital operation, and the vendor should have a good track record of supporting companies with strong and wide-ranging local as well as global expertise.
Regulatory compliance. The ERP and the vendor should support companies to stay alert of and handle regulatory compliance, particularly to the company's industry and locations.
Guided by best practices. The ERP vendor should understand the industry benchmarks and best practices and leverage these to guide the company forward. The more established the vendor is, the more reliable that it can support companies to be future-proof.
End-to-end integrated cloud solution. The ERP vendor should be stacked with an end-to-end integrated ERP solution that is cloud-based. It is mission-critical for companies to leverage the agility and scalability of ERP cloud solutions with one single vendor to minimize complexity.
Transformation requires an ecosystem
In dialogues with finance, technology, and business leaders, FutureCFO has concluded that any meaningful transformation effort needs to go beyond one solution. Transformation will require an ecosystem of technologies, skills, and experiences to help the business meet its stated goals cost-effectively.
Padilla Crisol cautioned that some companies think that digital transformation is just about "cloud migration" or having infrastructure-as-a-service (IaaS) in the cloud. But it is certainly more than that.
"The pandemic requires companies to respond to evolving market conditions quickly. This calls for technologies that can integrate various operational data points into one centralized platform, most likely ERP. As remote working becomes a new fact of workplace life, running ERP in the cloud is taking precedence over traditional on-premises deployment," he added.
Padilla Crisol defined business-transformation-as-a-service (BTaaS) as a tool that helps companies broaden the way they look at their future. It guides them to understand that the real purpose of digital transformation is to become digitally innovative, i.e., agilely running operations in the cloud and generating business intelligence for better business decisions.
"RISE with SAP, which is centred around our next generation ERP SAP S/4HANA, is a bundled offering that supports companies to move operations to the cloud under the guidance of SAP experts as well as our hyperscale partners. All these ensure that companies are transforming on a roadmap based to their pace and needs," he continued.
Tips for evaluating BTaaS
Any successful endeavour will attract players hoping for a slice of the burgeoning opportunity. Padilla Crisol offers three tips for organisations looking to evaluate BTaaS as part of their digital transformation initiative.
Future-proof: Business challenges will keep changing even as the world gets used to the new normal. Companies need a BTaaS built on agility to stay responsive. It should include all the essential components to craft out the best transformation roadmap, including technologies, expert guidance, and continued support.
Simplicity: One of the predicaments for CFOs and business leaders considering business transformation is its complexity. They need clarity and visibility. Dealing with different partners does not give them that. They should deal with one single partner that handles the applications, infrastructure, and implementation.
Lower cost: Every business must keep an eye on the bottom line. Digital transformation should avoid high upfront investments.
SAP's BTaaS strategy
According to PADILLA CRISOL, SAP supports companies in their business transformation with RISE with SAP, a bundled offering with three distinct advantages:
Unmatched TCO: This is the most important one for Hong Kong companies, especially SMEs. They do not have to invest high upfront costs as RISE with SAP is subscription-based. It allows companies to see ROI sooner, with up to a 20% reduction in total cost ownership (TCO) over five years for SAP S/4HANA Cloud, private edition as compared to a traditional ERP deployment.
One Offer: Companies are often confused by the complexities of moving operations to the cloud. RISE with SAP simplifies it in one bundle, which includes solutions, services, and cloud infrastructure.
One Contract: Companies sign one contract with SAP, and we will manage service-level agreements, operations, and issue management. All handled by SAP and our ecosystem partners, such as Microsoft Azure, Amazon Web Services and Google Cloud.
Learn more: https://www.sap.com/hk/products/rise.html