Leong Soo Yee (pictured), Executive Director, Markets, at ACCA weighs in. For FutureCFO's Female Leadership in Finance Series, Leong shared with us the issues facing female finance executives in Singapore and what needs to be done to promote female leadership.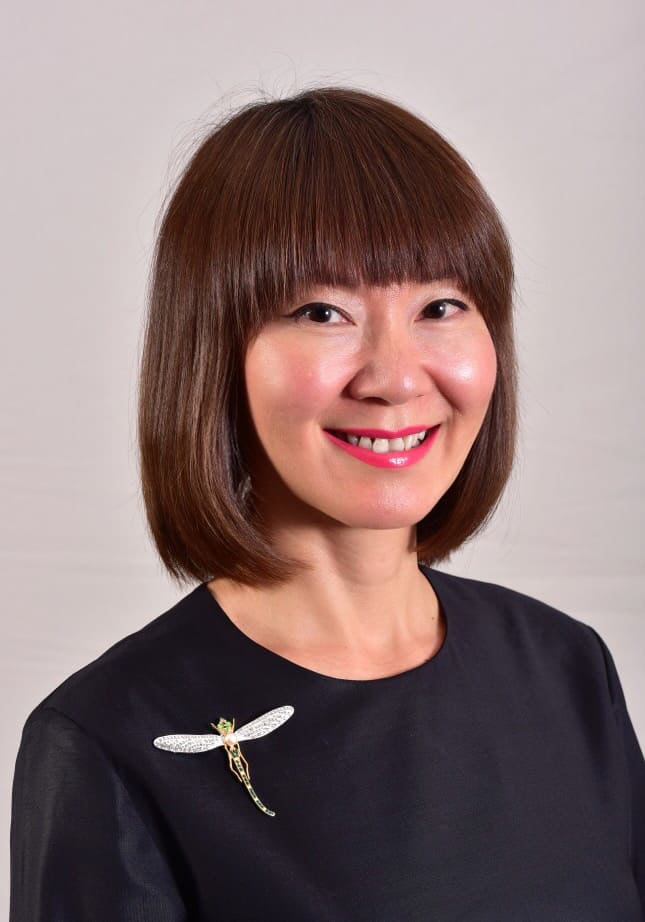 FutureCFO: What's your role in ACCA? How long have you been with ACCA?
Leung Soo Yee (LS): As the Executive Director, Markets, for ACCA (The Association of Chartered Certified Accountants), I oversee the delivery of ACCA's strategy and initiatives, as well as sales and marketing, across regions including the United Kingdom, Europe and America, ASEAN, Australia and New Zealand and the Middle East and South Asia. I'm proud to be the first Asian on the Executive Team of ACCA, which is the senior leadership team that shapes and drives the strategy for our global membership of 233,000 members across 178 countries.
I started in ACCA as the Head of Singapore in 2012, an exciting time for Singapore's accountancy sector as the country was paving towards becoming a global accountancy hub. It was important for ACCA to step up and be an active contributor to Singapore's ambition. We were able to play that role thanks to my very dedicated team and the support of our local ACCA members and partners.
In May 2015, I took on the role of Asia Pacific Director, charged with building ACCA's profile across markets including Australia and New Zealand, Cambodia, China, Hong Kong, Laos, Malaysia, Singapore and Vietnam. A year later, I was appointed Director of the newly created ASEAN and ANZ region before assuming the current role of Executive Director, Markets, in 2020.
Unconscious bias is another challenge that female talents continue to face in some communities.
FutureCFO: How does your role in ACCA help female finance and accounting practitioners along their career journeys?
LS: The establishment of ACCA in 1904 was built on the foundation of "everyone deserves a chance if you have the will, capabilities and ambition".  Today, our students come from diverse backgrounds not limited to the typical academic pathway, and it remains a north star in our belief system.   
Besides providing opportunities for young talents of different backgrounds to be professionally qualified accountant, we have open discussions on diversity and inclusion (D&I) to share and understand diverse perspectives that will lead to concrete actions. Last year, we reaffirmed our commitment to D&I by publishing a report entitled "Leading inclusion", which covers topics on diversity, inclusion and equity from the perspective of the accountancy and finance profession.
Here in Singapore, our 'ACCA Returnship Programme' aid mothers re-joining the workforce. It is an initiative led by our member volunteers, which provides support and technical refresher courses for stay-at-home mothers and caregivers to better prepare them for a career relaunch. We will also be engaging ACCA's approved employers to be part of the initiative.
Having strong female leadership is an enabler and a motivation to other females in the industry. I hold this responsibility close to my heart, as I've benefited from working with leaders who had guided and supported my development.
In addition, I regularly mentor young talents and join discussion forums and conferences to share and learn about D&I, which I find tremendously stimulating and rewarding. My mission is to continue this virtuous cycle started by predecessors who shared their experiences and wisdom so generously.
FutureCFO: From your contacts with female finance and accounting practitioners, what are some of the biggest challenges facing them today?
LS: Having spoken about D&I with audiences and communities worldwide, it struck me that the lack of opportunities and support for working mothers are significant challenges in many parts of the world. 
Here in Singapore, opportunities for females to be promoted to top management and to join boards continue to be a work in progress. As reported by the Council for Board Diversity, the number of female board members and Chairs across the private and public sectors are significantly lower than men, and more first-time directors appointed to the boards are still men.
According to CNA, "patriarchal values and the traditional mindset about gender roles — such as the wife is primarily responsible for matters at home with the husband playing a supporting role — are still entrenched in Singapore society, gender equality."
The effects of this disproportionate sharing of responsibilities on women cannot be undervalued.
We need to address this pervasive expectation of working moms and push for an equal share of household responsibilities. A comprehensive solution is in dire need to address this and the issues associated, including affordable quality childcare and flexible work arrangements.
Additionally, unconscious bias is another challenge that female talents continue to face in some communities.
More open dialogues and training are needed to open up a shared understanding of different perspectives and empower the next generation of female leaders to thrive and lead with confidence. 
Say yes to that big project or role which may seem intimidating. 
FutureCFO: How has the role of CFO changed and what does that mean for female finance and accounting practitioners who want to become CFOs?
LS: The impact of the pandemic has reinforced and accelerated the change in the role of the CFO. It is expected to transform into a more performance-centric role in the next three to five years.
With that in mind, the CFO must now focus more on the future shape of the business. Technology savviness, business agility and resilience should be their top priority. Although there is no single path to becoming a CFO, the interplay of key personality traits, values and specific skills is vital to creating the fundamentals for accounting leaders.
The active desire to know and learn skills from other experts and areas in response to the transformation of the accountancy and finance sector is also a crucial success factor. Curiosity is an essential trait of a CFO, as it motivates one to be open-minded on knowledge exploration and venture into new territories to become pacesetters and pioneers.
Next, the journey to becoming a CFO requires the ability to influence people in the organisation to achieve change instead of directing change. In this time of uncertainty, being open to hearing other points of view while making tough decisions will require strong people skills and judgment.
Finally, with pressing challenges such as climate change, CFOs need to be thinking long term about where the profession stands with regards to its purpose and standing – doing the right thing the right way. 
Here in Singapore, opportunities for females to be promoted to top management and to join boards continue to be a work in progress. 
FutureCFO: What's your advice to younger female finance and accounting executives who are interested in becoming CFOs?
LS: My formula for success is three golden Es – Educate and upskill; Empower yourself; Enlarge your network.
Educate and upskill: Identify skills and competencies required as a CFO and seek to gain those skills by taking up projects or roles at your workplace. The CFO is at the centre of corporate decision making and driving business transformation. Hence, it is essential to consider the lattice approach to attaining the relevant experience, be it in business development, strategy, sales, technology & data, transformation or within the finance function.
Empower yourself: Say yes to that big project or role which may seem intimidating. Believe in your capabilities to emerge a success. Empowering yourself also means promoting yourself and voicing out your views and constructive suggestions. Think from CEO's perspective and the longer-term strategic impact involved in any decision, regardless of what your current role is. Have faith that your contribution and talents will be recognised.
Enlarge your network: Build your network to learn, share and gain knowledge, insights and experience with other like-minded individuals and who can cheer you on when the going gets tough. Opportunities often come through in such a network. Furthermore, building your social media presence will be a key pillar – let your voice be heard, and your personality and values shine through.
In ACCA's recent report, "Groundbreakers: Gen Z and the Future of Accountancy", our discussions with employers and Gen Z around the world also provided several recommendations for the younger generation to consider how they can become more effective, 'future proof' their careers and realise their career dreams as the way we work changes.
FutureCFO: Tell me something about yourself: What are you hobbies? How are some of these help you relax outside work? Do some of them inspire your work?
LS: Before the pandemic, I was regularly travelling to London and other countries for work. However, having been grounded for the past 18 months, I have learnt that it's essential to take time off from work and practice mindfulness. 
I particularly enjoy brisk walking at the parks, attend barre classes to work the muscles I didn't know I have, explore art in art galleries and on Google Arts and Culture app, learn about cryptocurrencies, and attempt floral arrangement.
Having had to make adjustments to working from home for so long, the line between work and life can sometimes become fuzzy and isolating.
I am hugely inspired working with my wonderful colleagues, ACCA members and partners who are always committed and passionate about developing the accountancy profession of the future during this time of significant changes and ACCA being a force for the public good.