Consumers in Singapore are even more concerned about progress on environmental, social, and governance (ESG) issues than their counterparts in other parts of the world. And like most people the world over, they're demanding that companies take more definitive steps on such issues, including climate change mitigation, diversity and inclusion, pay equity, and workers' safety. More action, less talk.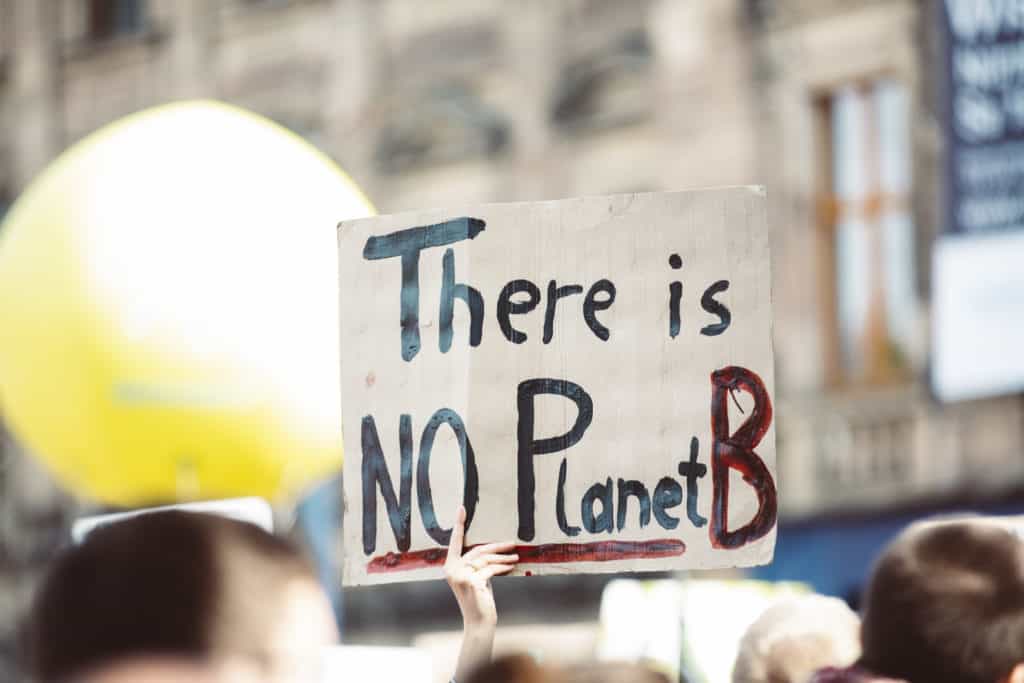 This prevailing sentiment is reinforced by a recent global study by Oracle – "No Planet B: How Can Businesses and Technology Help Save the World?" - where 94% of survey respondents across the Asia Pacific region said they think companies aren't making enough progress on the most pressing sustainability and social challenges. While government-driven initiatives, such as the Singapore Green Plan 2030, provide a comprehensive blueprint, much of the responsibility for moving forward falls on the private sector.
What's holding companies back? Two main things: a lack of commitment and a lack of data, according to Oracle's research, carried out in partnership with Savanta Research and CIO adviser, Pamela Rucker. The survey found that people are too busy with other priorities, focus too much on short-term profits, are generally lazy/selfish when it comes to acting on ESG matters, and lack reliable data to move the needle.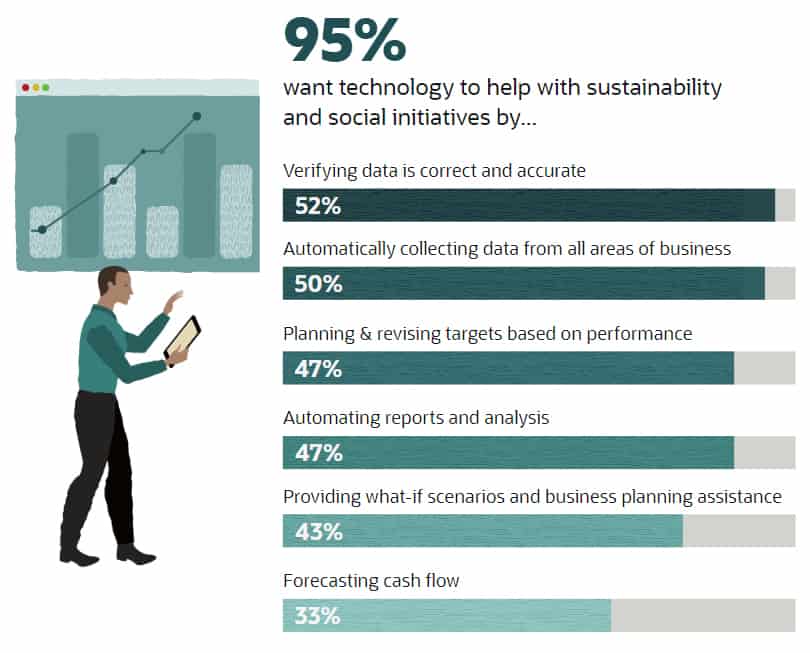 Solutions to the data challenge are the most straightforward. The executives surveyed cited difficulty in obtaining and reporting ESG metrics from partners and other third parties, even in pulling data from multiple areas of their own businesses. Thankfully, the advanced technologies needed to pull all that data together, verify that it's accurate, analyse it, and then report and act on it already are at companies' disposal.
Surprisingly, 94% of business leaders would trust a bot over a human to make sustainability and social decisions, mainly because such software is better at collecting different types of data from a vast number of sources without error, making unbiased decisions, and identifying new ways to tackle issues.
The human touch
Most business leaders agree that organisations which use technology to drive sustainable, equitable businesses will be the most successful long term, indicating their openness to using cloud-based data management tools such as those from Oracle and other providers.
But it's important to keep in mind that applying these technologies doesn't marginalise or subjugate human judgment. These tools work best when they support, inform, and enhance human (and humane) decision-making. People will continue to play a vital role in implementing necessary changes based on the latest information and pivot where needed. A technology-augmented approach simply makes achieving sustainability and social goals more tangible and achievable.
Why the time is now
People say they're fed up with companies' empty promises and are prepared to cut ties with those institutions that don't show measurable progress on sustainability and social issues, the Oracle survey finds. Conversely, people say they're now much more likely to buy from, invest in, and work for ESG leaders.
Given these factors—and the realisation that making real progress on ESG issues is just the right thing to do—now is the time for organisations to take decisive action, using available tools to help make the world a better place to live and work.