Technology adoption in FP&A is set to accelerate, driven by macroeconomic uncertainty and ongoing disruptions, said Gartner recently.
"CFOs are telling their FP&A leaders that they need to improve flexibility of budgeting and forecasting, enable faster capital reallocation, and updated financial models to reflect rapidly changing business realities," Pritika Bhattacharjee, vice president, research in the Gartner Finance practice, pointed out.
A survey of 400 finance leaders in December 2021 revealed the extent to which finance functions are turning to technologies that have the potential to significantly transform FP&A through 2023, according to Gartner.
"Delivering the kind of transformation that the business is looking for will take many forms," said Bhattacharjee. "Making FP&A more predictive and agile will offer enormous benefits and help to make the business more responsive to changing economic conditions and new opportunities."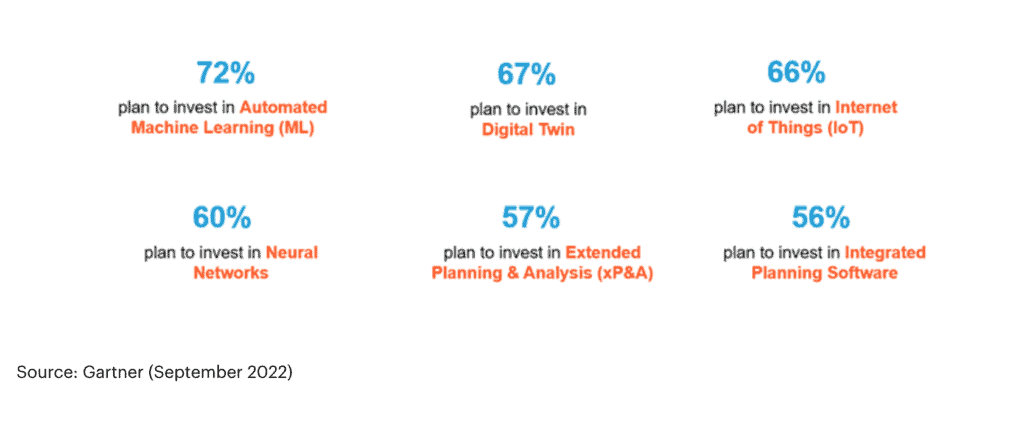 Six core recommendations
Gartner has the following six core recommendations for finance functions to make the best of technology adoption in FP&A in 2022.
1. Move beyond sensitivity analysis (that typically models the impact of change to only 1 or 2 variables at a time) to true scenario planning (that allows exploration of multiple, distinct future possibilities).
2. Use driver-based forecasting models that focus on the main drivers of business performance rather than typical time-series models to get the most out of an AI-driven forecast.
3. Set clear and specific rolling forecast goals to drive alignment, increase the effectiveness of a rolling forecast process, and aid in implementing an efficient rolling forecast model.
4. Develop baseline AI skill sets in the finance staff to enable effective use of AI in forecasting and planning.
5. Move closer to integrated financial and operational planning and elevate the role of FP&A to drive consensus on gap-to-close actions by aligning siloed operational forecasts to the financial plan across the medium- and long-term horizons.

6. Establish zero-based budgeting to align, evaluate and optimise all spend to strategic business outcomes rather than using it just as cost-cutting tool.