For our Female Leadership in Finance Series, FutureCFO editor Teresa Leung recently had a chat with Wendy Wang, Group Chief Operating Officer & Group Chief Financial Officer at Tricor (pictured).
Wang shared with us her thoughts on how to create gender balance in finance and accounting, how a timeless Chinese classic inspires her, and advice to female professionals.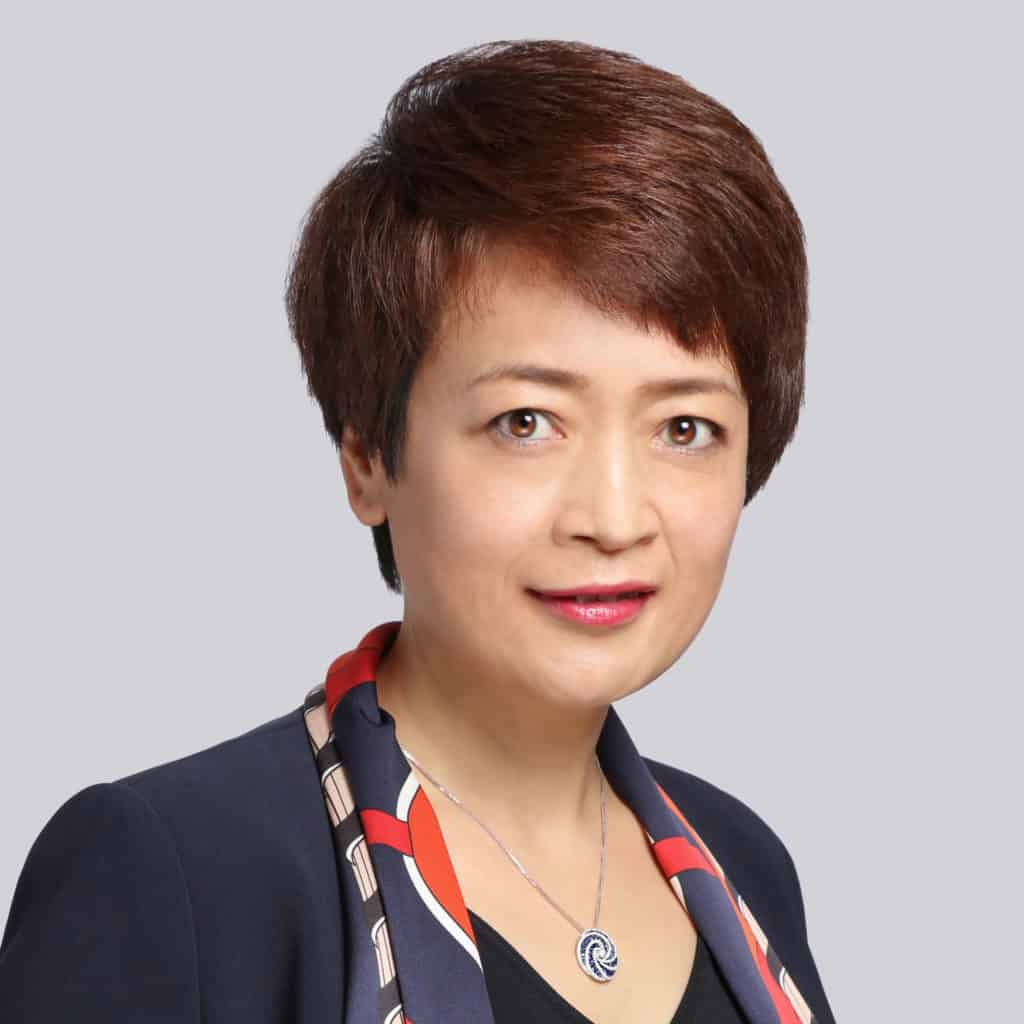 FutureCFO: Can you share with me your finance career journey? When did you start to become interested in finance?
WW: I studied auditing and began my career journey with an auditing firm and then spent five years at PwC.
Through the practice of third-party auditing, I found that it's not always sufficient to just have an outside view of a company. Driven by my curiosity, I wanted to know fully what is happening inside a company.
I identified an opportunity with GE Capital, which was well-known for training business leaders to develop expertise in financials and Six Sigma tools. I began in an operations role and then shifted to the digital and Six Sigma team.
After that, I served seven years as the CFO in GE and Genpact, which began as a unit within GE and is now NYSE-listed company. I spent an additional five years in commercial and sales before I joined Tricor as CFO/COO in 2017.
In a sense, I've always been interested in how to use finance knowledge to manage a business. I find it akin to driving. The dashboard must be in front to you so you understand your speed, if you are on the right track, if you need to refill oil, if there is something that needs to be fixed, etc.
In addition, I gained at GE and Genpact lots of experience in managing the business from different perspectives rather than just from the financial one. 
FutureCFO: What are your responsibilities as the CFO & COO at Tricor?
WW: In the dual CFO-COO role at Tricor Group, I lead finance, operations and digital transformation.
For the CFO element of my role, I work with country leaders and group executives to lay out company strategy, outline the right direction and fulfill the commitment so we can ultimately maximise the shareholder value with very healthy financial outcomes.
I also strategise on how our teams can maximise their potential, propose corrective actions to mitigate risks, and remediate any looming liabilities.
For the COO component, I take on the traditional function of overseeing operations of the company while spearheading our digital transformation strategy, ensuring that Tricor delivers best-in-class experiences to our clients. This also means the exploration of how we can adjust our policies to foster a company culture and long-term visions that support innovation. 
Talent needs to be identified and nurtured from the early phases.
FutureCFO: What are some of the biggest challenges facing you as a CFO today? Do you find gender an issue in your career? Or is it an issue in the finance and accounting profession in general in Asia Pacific? Why or why not?
WW: It's tough enough for any CFO to drive year-over-year double-digit profit growth. And the CFO role is truly at a turning point when the unprecedented rate of technology acceleration and mounting expectations from leadership and clients are thrown into the mix. 
Once upon a time, the CFO was charged with focusing just on the bottom line. But in a world increasingly guided by disruption and rapid digitization, we are now in both the hot seat and the driver's seat for redefining the role they play in a company.
CFOs are also handling much more than finance. On average, five functions—other than finance—now report directly to the CFO with more than half of CFOs managing their companies' risk, regulatory compliance and M&A transactions functions, according to research from McKinsey. However, only 22% of CFOs were found to be personally effective, according to Gartner's 2019 Research on CFO Personal Effectiveness Report.
In terms of gender, maintaining a balanced team is important because it offers an organisation greater scope and perspective. Though women are largely underrepresented in senior finance and accounting roles, data from S&P shows that companies that appoint female CFOs perform more effectively than they did under male predecessors. I believe this advantage may exist because women are held to a higher standard throughout their careers.
The conversation around gender balance in the finance and accounting is often focused on hiring women in senior roles, such as the CFO, and I believe this narrow focus at the top can be problematic at times. While greater female visibility is a positive, a top-down approach by itself won't work in the end.
Talent needs to be identified and nurtured from the early phases. Companies should invest in mentoring programs, which can offer key wisdom and helpful insights to burgeoning professionals about how to best invest time, stay motivated and raise their hands when opportunities arise. This guidance will help retain more women in the field and put them on the leadership track.
Being able to comfortably interface with people at all levels in a company requires you to wholeheartedly rise to the occasion and fully believe in yourself
FutureCFO: What's your advice to female finance & accounting professionals who aspire to become CFOs?
WW: My primary piece of advice is to build up confidence and know when be bold.
Being able to comfortably interface with people at all levels in a company requires you to wholeheartedly rise to the occasion and fully believe in yourself. 
Knowing how to delegate duties and empower others will help you thrive tremendously in leadership roles.
Having bold confidence will also empower you to constantly network with other professionals and develop meaningful relationships that can bring you further and higher in your journey.
Another critical piece of advice is to live and work in the present-day but ultimately plan for the future. Where do you want to be next year? Where do you want to be five years and ten years from now? Crafting a personal career strategy will help embolden positive decision-making along your professional journey.
FutureCFO: Tell me something about yourself: What are your hobbies? How are some of these help you relax outside work? Do some of them inspire your work?
WW: I have a keen interest in reading, both for pleasure and for work. Practically speaking, reading puts my mind at ease and helps me relax.
I also find that many books are pertinent both in my personal and professional life. For example, the I Ching (also known as the Classic of Changes or Book of Changes) may have been written thousands of years ago but it still speaks to me today.
It's a timeless classic! It taught me that, in life, no situation is purely black or white.
When faced with challenges, it is all too easy to focus only on the negatives. But there will always be positives too. It's all about your perspective and your approach.
If you can handle changes and challenges, you will accumulate a great deal of knowledge and be better equipped for future endeavours.
It may not be easy, but it will always be worth the struggle. The book delivers an important life message, one that is particularly relevant in today's trying times: the darkness of night is always followed by the lightness of dawn.
I also enjoy physical activities such as running, hiking and yoga. I especially enjoy hiking with friends. I practice yoga in the evening when I have time, which helps me I appreciate the present moment and relax. This opens the door for new ideas.
FutureCFO: If you had a chance to make a career decision again, would finance still be your choice or is there something else you'd like to try? Why?
WW: Yes, I would still take on finance if offered the opportunity to make a career decision again. Especially for someone starting out their career, finance and accounting is an important discipline that can be profoundly beneficial, whether in your professional or personal life. It provides a strong foundation for success.
FutureCFO: Do you aspire to become a CEO? Why or why not?
WW: Yes, I do aspire to become a CEO. It's a natural career move forward from my current role, offering a distinct opportunity for me to create more overall value for businesses and society at large, with my diversified experience and proven expertise track record. I firmly believe that it's important to focus on the present and strive for continuous improvement — then good things will happen.