Editors' note: Sheree Lim (pictured), Head of Treasury Business Transformation, Group Treasury Department at Technip Energies throws light on how a leader can cultivate a culture of collaborative intelligence and empathy at work. This interview is part of FutureCFO's Female Leadership in Finance Series.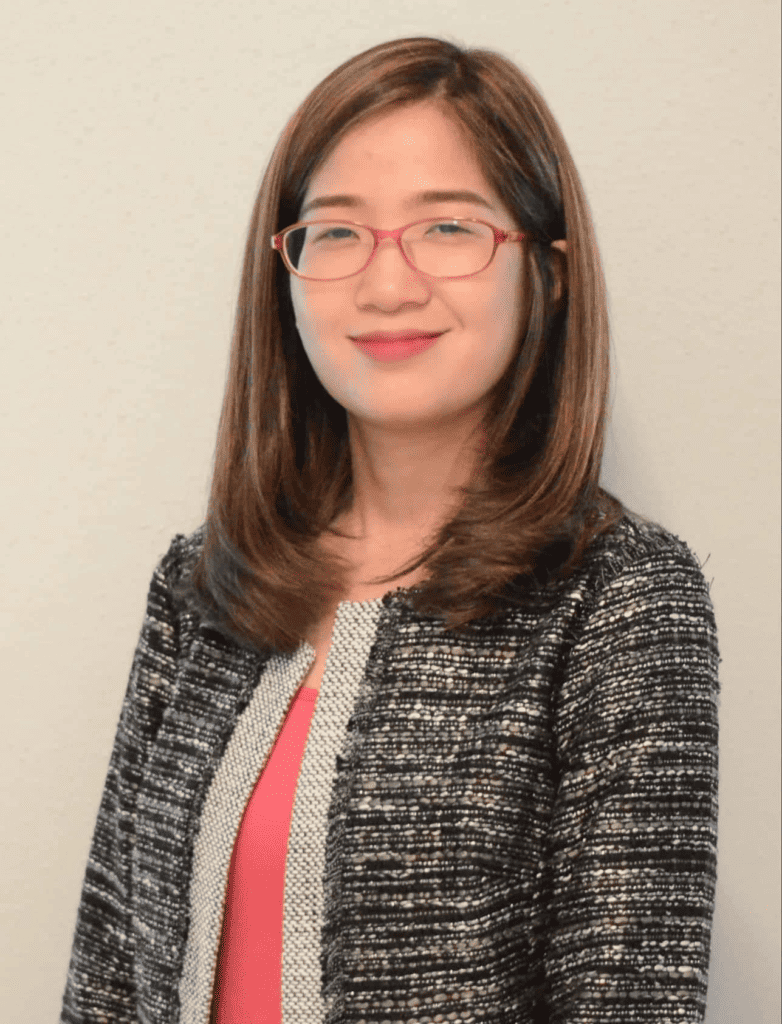 FutureCFO: When did you start to become interested in finance? Can you briefly describe your finance career journey and one or two highlights along that journey?
Sheree Lim (SL): After earning my degree in Business, my interest in finance specifically in treasury was sparked after attending an internal workshop series on cash and forex management during my first job as a financial analyst.
This experience propelled me to pursue a career in treasury, where continuous learning and innovation meet in an ever-changing environment.
I launched my treasury career as a treasury executive, where I was responsible for managing cash, liquidity, and forex operations for multiple entities in Asia.
This role was the stepping stone that led to international assignments in Australia, the US, and France which broadened my experience and exposure in the field of treasury.
At present, I have the privilege of leading the treasury business transformation team at Technip Energies. In this capacity, I'm tasked with the exciting responsibility of driving transformation and digitalisation of treasury processes.
Our aim is to leverage technology to optimise daily workflows and establish a culture of collaborative intelligence among teams.
Reflecting on my professional journey, one remarkable aspect that immediately comes to mind is the opportunity to work hand in hand with the industry's most exceptional mentors and collaborators who have not only mentored and guided me but also offered invaluable support along the way.
FutureCFO: What are some of the biggest challenges facing you as a treasurer today? How would some of these challenges evolve?
SL: As a treasurer, I face a variety of challenges from the need to effectively manage the company's cash flow amid volatile economic conditions, optimise working capital, strategising to mitigate financial and forex risks, up to combating cybersecurity threats.
With the rapid changes in technology, treasurers need to stay up-to-date with new technologies and determine how they can be applied to improve daily operations while ensuring that such solutions are well protected against cyber fraud attempts.
In addition, treasurers need to consider the ESG factors and impacts when making financial and investing decisions.
No one department can work well without the other.
FutureCFO: How do you work with colleagues to cultivate a culture of collaborative intelligence, which you mentioned in your bio is important?
SL: The first step to cultivating a collaborative intelligence culture is building strong relationships and fostering trust among our colleagues.
As leaders, we make it a habit to have regular transparent discussions cross-functionally, promoting active listening and respectful communication. This results in more ingenious solutions and better decision making.
The mindset that we are truly one team helps us embrace the diversity of ideas and recognise that each of our colleagues play an important function, whether in daily tasks or transformation projects.
No one department can work well without the other. We not only share the credit for successes and celebrate the milestones but also share the responsibility for mistakes as one team.
This helps everyone continue working together towards achieving common goals.
FutureCFO: How do you help ensure there's empathy, which you mentioned in your bio is one of the key success factors behind transformation projects?
SL: I encourage open communication and constructive feedback gathering among team members, collaborators, and stakeholders to identify and better understand their needs, goals and pain points.
This information enables us to brainstorm together and find the best solutions for improvement.
I believe it is also important to remember that technological progress ultimately relies on the people behind it, thus promoting mutual respect in communication and understanding of different perspectives is crucial for these transformation efforts to succeed.
On days when things don't go as planned, letting go of our differences and starting afresh the next day with a "handshake" can help maintain a positive and motivating work environment. A little empathy does go a long way.
Technological progress ultimately relies on the people behind it.
FutureCFO:Are you involved in mentoring female finance & accounting professionals? What's your key career advice to them?
SL:I have always been quite curious to hear the unique perspectives of young professionals and to engage with them.
Whether over a casual chat or a shared meal, I believe it is a good opportunity to exchange insights and to stay current on emerging trends and best practices.
I recently joined a community and alumni network to serve as a mentor for young professionals. I look forward to building meaningful connections and contributing to the career journeys of others, just as my own mentors have supported me along the way.
I believe that adaptability and tenacity are essential qualities for success in any career.
The ability to learn new skills and embrace new challenges while persevering through setbacks is important in today's rapidly evolving job market.
I would also advise that finding a supportive boss who can provide mentorship, demonstrates integrity, and encourages you to push beyond your comfort zone can make a significant difference in your career journey, helping you to grow both personally and professionally.
FutureCFO: Tell me something about yourself: What are your hobbies? How do some of these help you relax outside work? Do some of them inspire your work?
SL: One thing about me is that I enjoy traveling and learning different languages. It's always an adventure to immerse myself in a new culture, try out new foods, and learn about the history and traditions of a place.
Even when I revisit a place, I always gain something new by approaching it with a fresh perspective.
This also applies to my work — taking a step back, reevaluating it with new lens and seeking input from others often leads to fresh insights and innovative solutions.
Learning a new language is not only fun but it helps me to stay mentally sharp and focused. It not only makes it easier to navigate in a foreign country but also helps me to connect and understand the local perspective.
This allows me to be better equipped to communicate with people from different backgrounds at the workplace.
FutureCFO: Do you want to become a CFO or CEO in the future? Why or why not? Is there anything else you would like to try in the future such as running your own business?
SL: While I greatly respect those who hold top leadership positions in organisations, I do not aspire to become a CFO or CEO.
My true passion lies in treasury and I'm more inclined to grow and develop my skills to become an expert in this area.
For the future, I would like to explore opportunities that allow me to give back to society meaningfully. I believe there are many avenues to create positive change in our community and am open to exploring different paths.