Editor's note: Self-awareness might help set you apart as a leader and a person. This is what Sharon Toh (pictured), Head of ASEAN Region at SWIFT demonstrates. One of her hobbies is writing, which not only helps her relieve stress but also dig deeper into her thoughts and reflect on her leadership and personal growth, Toh said in an interview for FutureCFO's Female Leadership in Finance Series.
At SWIFT, Toh leads the ASEAN relationship management team, supporting existing customers and expanding ASEAN businesses. She has more than 22 years of experience in financial services industry.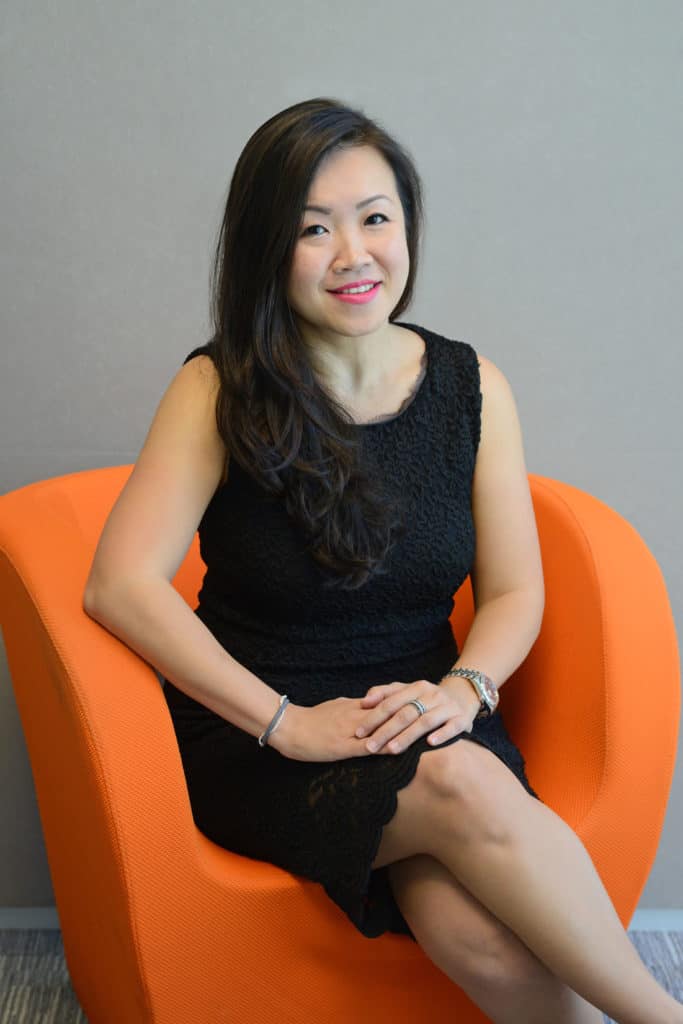 FutureCFO: When did you start to become interested in the finance industry? Can you briefly describe your career journey and one or two highlights along that journey?
Sharon Toh (ST): It's a rather funny story, as I joined the finance industry by pure chance. My first job was at a Japanese interior designing firm doing accounting and administrative work.
When the firm decided to close its operations in Singapore, my experience and background eventually landed me an accounting job with a US -based financial services company. It was then that I became interested in the finance industry.
Within two years in the company, I quickly moved away from accounting and more towards a customer-facing role as sales support.
I would say this role was, in fact, the launching pad of my career as a sales professional in the finance industry.
Over the years, working for a multinational company with a steady stream of mergers and acquisitions allowed me to explore and try different roles within the company. It broadened my knowledge and experiences, as well as expanded my network internally and externally.
Eventually, I was given the opportunity to become a manager after leading various teams. After 18 long years in various roles at the organisation, I left to join SWIFT in 2015.
The first highlight of this journey was the initial move from accounting to the frontline. When I first moved, there were many self-doubts because I had zero financial knowledge.
The best advice my ex-boss gave me back then was to focus on my strengths instead of my weaknesses. I am an outgoing individual who can connect with people, which is important in a frontline role. Financial knowledge can be obtained, but personality is innate. That helped me in my decision to take on this challenge.
The second highlight is when I first became a team manager. It was a huge adjustment for me transitioning from an individual contributor to a manager.
It required me to think beyond myself; now, I am responsible for helping team members succeed. I didn't get everything right initially, but what I learned most from these moments was about myself and my team members.
Importantly, we established trust by overcoming our differences and respecting each other's perspectives.
Leaders need to invest time in employee development plans and always consider their overall well-being
FutureCFO: What do you enjoy doing the most among your current responsibilities?
ST: It's all about the people. To be able to work alongside my amazing team and colleagues every single day is enriching and rewarding.
In my role, I've supported their success by removing barriers and providing them with the tools and skills they need to flourish.
As a team, we have overcome challenging moments together but at the same time celebrated success together. These are the moments that stick with me, and the mutual trust and friendship we've built are what I genuinely appreciate and enjoy about my role.
FutureCFO: What are some of the biggest challenges facing you as a female leader today? How would some of these challenges evolve post-pandemic?
ST: Historically, female leaders have come across some unique challenges, and a prime example that comes to mind is work and home balance. Despite this, women continue to push through barriers and ceilings to break into industries and make it work for them.
This is also a great example of how these challenges are evolving post-pandemic, as flexible hybrid forms of work have become the dominant working style.
Now, I feel like more women are able to enter industries that they may have hesitated from before with this added flexibility because the pandemic showed that it was possible.
More generally, as a leader, I would say the largest challenge is adjusting to the "new normal", as the last two years have impacted how companies operate and work.
Today, we're facing continuous waves of change. The two most significant factors are the shifts in how we define work and the emergence of a highly competitive labour market.
As a leader, regardless of if you're male or female, one of the critical focuses will be on employee engagement to attract and retain key talent.
This means we must keep ongoing engagement through increased communication between teams to discuss and resolve issues and concerns, foster team sprits by forging various collaborations, adopt a culture of recognition by recognising contributions, and create a safe environment for employees to express their views, opinions and share ideas.
Most importantly, leaders need to invest time in employee development plans and always consider their overall well-being. This last point is especially important when females are supporting females.
FutureCFO: Do you find gender an issue in your career? How would you want that to change?
ST: Throughout my career, I have been fortunate enough to work with leaders who supported me and mentors—both male and female—who guided me.
As such, I didn't face many gender issues personally throughout my career. Instead, I was able to build my confidence over time with such supportive individuals and develop the skills that have brought me to where I am today.
I think my example is a good indicator that if leaders rise above preconceived notions about women and give them a chance, they can unlock their full potential and go far in their roles.
Unfortunately, gender biases still exist and persist. If I had a magic wand to change something about it in the workplace, I would say more education and awareness about these issues and inclusive initiatives to help promote female positions and female leadership, acknowledge, and help remove unconscious biases and create a more inclusive workplace for everyone, including beyond women. 
Writing helps me relieve stress and anxiety, and at the same time, increases self-awareness
FutureCFO: What's your advice to female professionals who aspire to become leaders?
ST: Stay true to yourself and your values and trust your gut feeling. You will face hardships and setbacks but knowing who you are and the direction you want to head in becomes a powerful compass to help guide you.
Never lose your vision and, it sounds cliché, but always believe in yourself. As a female, you will come across people who doubt your ability and knowledge, but you can overcome this with confidence in yourself.
I would also say to remain grounded by surrounding yourself with positive influences, including people who can give you advice and support, and those who want you to genuinely succeed.
Lastly, play on your own terms and never stop learning. Great leaders never stop learning because it helps them gain new perspectives and understandings.
FutureCFO: Tell me something about yourself: What are your hobbies? How do some of these help you relax outside work? Do some of them inspire your work?
ST: The two main things that help me relax and destress after work are travelling and creative writing.
I enjoy travelling as it gets me out of a familiar environment and comfort zone. It lets me explore and venture into unfamiliar territories and learn about new people, new cultures, history and a different way of life. This helps broaden my view of the world and gives me different perspectives and mindfulness of cultural differences.
Whereas writing allows me to reflect, process my thoughts, dig deeper into my emotions, and convey them in writing in my own words and metaphors.
Writing them down helps me relieve stress and anxiety, and at the same time, increases self-awareness. 
Whenever I re-read what I've written earlier, it gives me a deeper insight into my thoughts, emotions, and behaviours, allowing me to reflect on how to become an effective leader and person.
FutureCFO: The future: Do you want to become a C-suite member? Why or why not? Is there anything else you would like to try in the future such as running your own business?
ST: Many impressive women leaders have rewritten the rules and laid the path for us to follow.
These are the women I look up to, and they all have portrayed, in one way or another, a driven, resilient, and self-motivated mindset to help them.
The skillset I possess mirror closely to them, but I can't say for certain what the future will hold for me.