Editor's Note: For our Female Leadership in Finance Series, FutureCFO editor Teresa Leung recently had a chat with Gina McNamara (pictured), Chief Financial Officer, SAP Australia and New Zealand (ANZ).
The CFO, according to her, is much more than a number person and needs to take care of oneself and empower people beyond the finance team.
An advocate for looking after yourself, McNamara shared with our audiences her career journey and advice on how female finance professionals could reach the CFO position.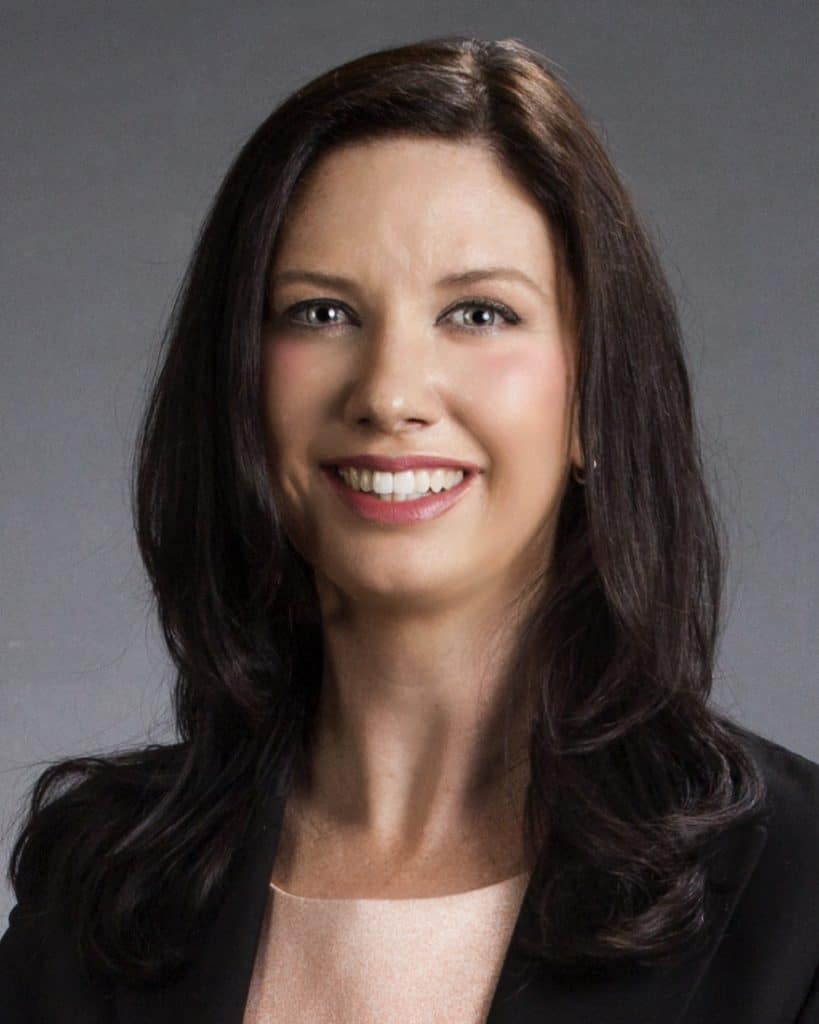 FutureCFO: Can you share with me your finance career journey? When did you start to become interested in finance?
Gina McNamara (GM): I grew up in a country town in Queensland, Australia. While in school, I always enjoyed accounting. I was actually more into sports and dancing.

During high school, I really liked numbers. I did an internship when I was quite young, spending lots of time learning in public practice.
In my early 20s, I joined Lexmark. While working my way up, I happened to follow a CFO that I found very inspiring to a company named Business Objects, which was then bought by SAP in 2008.
That was how I came into SAP. While working my way through finance, I noticed the CFO role. So, I just wanted to learn as much as I could and see if I could get into that role.
I had a lot of encouragement from Richard McLean, Regional CFO, SAP Asia Pacific Japan — I reported to him and I still do today. Since 2015, I've become the CFO and enjoyed the role.
FutureCFO: what are your responsibilities as the CFO?
GM: My responsibilities are wide and varied. I partner with the executive leadership team on our strategy which is all encompassing — how the business is running, setting it up for success and diversity inclusion strategy, and making sure that we're heading towards SAP's global aspiration of 30% women in leadership by 2022 and a regional goal of 40% by 2025. 
I'm also an executive sponsor of the ANZ Business Women's Network, which is SAP's largest employee-driven network with more than 13,000 members and more than 60 chapters around the world. The network offers women at SAP the opportunity to share professional insight and best practice, and help one another develop skills to advance their careers.
In addition, I lead SAP ANZ's Business Continuity Team. During the pandemic, I make decisions related to employee safety and mental wellness, as well as office reopening logistics and safety procedures.
Besides number and compliance, I'm also in a not so typical role — heading up the sustainability committee where we make sure that we roll out all SAP's global green initiatives across our offices. I'm passionate about sustainability and SAP's recent Climate21 initiative, which helps our customers measure their carbon emissions.
FutureCFO: Are there any specific values that you believe will help empower people who work with you?
GM: Yes. I'm a big believer in trust and authenticity. I trust my team, which is a very high-performing one. People work very hard and I've been extremely proud of them, particularly during the pandemic.
SAP ANZ moved to a 100% virtual team overnight as COVID started to hit us. But we've managed to continue business without disruption. While trust, authenticity, and setting clear expectations are crucial, we also need a mechanism that allows people to tell us when something's wrong. That allows us to make changes in decisions, because nobody knows everything — you need to seek feedback to get a clear picture.
So I'd say that trusting employees and empowering them to do their best are important.
I'm hopeful that the new normal is changing business in a way that is better for leaders, families, and work-life balance.
Future CFO: What are some of the biggest challenges facing you as a CFO today especially during the pandemic?
GM: It's the breadth of the CFO's responsibilities.
As CFOs couldn't be across all the important things and into every single nitty gritty, having a very strong team that can be your eyes and ears is important. By team I don't just mean finance. In a virtual world, you need to make sure that you have eyes and ears across the business because things like compliance could be something that can easily become a problem.
So CFOs need to empower not only the finance team but also other people in the business so they are able to speak up about things.
As COVID has a huge impact on mental wellness, it's also a challenge for CFOs and business leaders who need to make sure that the employees are looked after and cared for.
Another challenge would be the cashflow of our customers. We've been very empathetic to our customers and ask them to approach us if they have any difficulties. We're working closely with our customers, enabling them to make decisions and in real-time forecasting and planning.
FutureCFO: When it comes to gender, is that an issue in the finance and accounting profession in your region?
GM: I don't think so. I've had a great career and learnt lots of different things.
I've been in this role for five and a half years at SAP, the longest job I've had. There are many opportunities for me to experience and learn many different things, including those that might not be considered finance across our business, such as the role of acting COO.

So I'd say gender has never been a problem in finance. It could be one in technology though. But as I mentioned earlier, SAP is doing a lot to help and support women. In Australia and New Zealand, our Managing Director, Damien Bueno, works very closely with me and our HR director on that as well.
FutureCFO: What's your advice to female finance and accounting professionals who aspire to become a CFO?
GM: People need to be encouraged to try different things. At SAP, as I worked my way up to get into this role, I had a lot of encouragement from mentors and sponsors. They encouraged me to try different things that I hadn't done before.
I'd say to all aspiring professionals — whether you're female or male — you need to be prepared to learn. That might mean taking up a job that scares you.
I'm not saying that you need to make yourself uncomfortable, but you don't learn anything new if you stay inside your comfort zone.
For me, that pivotal change was stepping into commercial finance. I had a long time ago built my career up by being that number person — financial accounting and then the financial planning and partnering with people.

Then I moved into commercial finance where I helped with deal structuring and dealing with sales people and even customers. That can be scary for people early in their career. But it's important that people become ready to explore something different.
In a virtual world, having eyes and ears across the business is crucial because things like compliance could become a problem.
FutureCFO: Do you have any advice for finance people on how to deal with the new normal brought by the pandemic?
GM: This year is unprecedented and there's no rulebook for what you should do. It's okay if you don't know the answers. But I think being agile and prepared for change is extremely important.
I'm very hopeful about what it means for business. I'm hopeful that it's changing business in a way that is better for leaders, families, and work-life balance.

I've got a three-year old with whom I didn't spend enough time last year when I was traveling. One of the big positives this year is that we have dinner together every night and spend more time together while I still get my job done.
I feel more fulfilled as a mother and as a part of the family. So I'm hopeful that we can learn something from this.
FutureCFO: Is there any hobby that helps you maintain your wellbeing or inspires your work?
GM: Absolutely. I'm a big advocate for looking after yourself. I do pilates and I like outdoor activities like swimming in the ocean and spending time in the countryside with my family. As my husband has a farm with a vineyard, I also like drinking some of that nice wine.
I make sure I do some sort of exercise at least five days a week even if it's just a walk during lunch time so that I can break away from the virtual world or from sitting for too long when I'm in the office.
FutureCFO: If you'd a chance to make a career decision again, would finance still be your choice?
GM: Finance would still be my choice. I love my job. I've been offered different experiences in the past to move into different parts of the business. In my current role I have to do many different things — such as previously taking up the role of acting COO — without the need to move out of finance.

Now I'm involved in a project around the workforce of tomorrow, identifying the critical skills we need as everything gets disrupted. I feel that I've been given many opportunities in the CFO role while still learning so many things. So, I don't think I've missed out or would need to change.