Editor's note: Eileen Chua (pictured), Managing Director, SAP Singapore shared with FutureCFO in a recent interview why psychological safety and kindness matter in today's workplace and how collaboration can help address challenges facing female finance executives. The interview is part of FutureCFO's Female Leadership in Finance Series.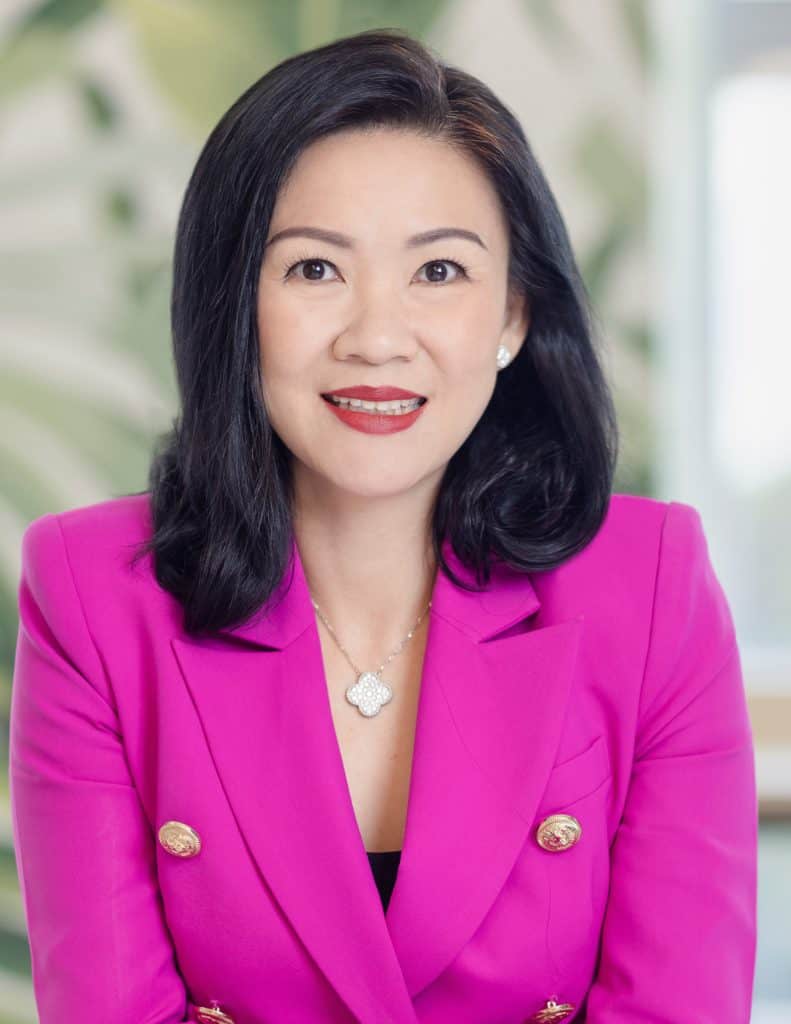 FutureCFO: As the managing director at SAP Singapore, what's your typical work day like?
Eileen Chua (EC): As the Managing Director at SAP Singapore, my typical workday is incredibly fulfilling as it aligns with my personal values and SAP Singapore's mission to empower businesses, improve lives, and drive positive societal impact through technology.
I start my day with the exciting prospect of contributing to the world's transformation through technology. Throughout the day, I engage with a diverse range of stakeholders, including customers, partners, NGOs, and our SAP colleagues.
A significant portion of my day is dedicated to customer and partner interactions. I focus on helping them recognise the critical importance of being sustainable, intelligent, and networked enterprises.
I emphasise how digital technologies can be leveraged to not only elevate their businesses but also ensure their long-term relevance and sustainability in an ever-evolving market.
Central to our approach is our people-first strategy. SAP Singapore, being the Asia HQ, is a vibrant tapestry of diverse businesses, cultures, and individual backgrounds. Understanding the significance of diversity, inclusion, and equality is pivotal in our pursuit of success, both internally and in serving our customers.
Embracing and promoting these principles is a key driver of our business and our ability to assist our customers in achieving their goals.
FutureCFO: What do you enjoy doing the most in your current role?
EC: In my current role, what I enjoy doing the most is the realisation that success is not solely defined by titles or occupation, but rather by consistently delivering excellence in my work.
My greatest strengths lie in customer management and strategic planning. While the thrill of closing deals still energises me, there is nothing more satisfying than being part of successful project go-lives and witnessing our customers' value journeys as they adopt our technology.
Being able to support our customers as they scale their businesses over long-term partnerships brings me immense satisfaction. It's about more than just transactions; it's about playing a pivotal role in their growth and transformation.
This aspect of my role is where I find the most joy and fulfilment, knowing that I'm contributing to their success and helping them harness the full potential of our solutions.
By fostering a more inclusive workplace, promoting diversity and equity, and providing ample support and opportunities for career growth, we can create an environment where senior female finance executives thrive. 
FutureCFO: How does your role in SAP Singapore enable you to help female executives along their career journeys?
EC: My role at SAP Singapore provides me with a platform to actively support and empower female executives along their career journeys in several meaningful ways:
Leading by example: I firmly believe in leading from the front and setting the tone for the company's culture.
This means not only talking about leadership values but also embodying them in my actions.
By actively participating in my team's initiatives and being involved where I can provide assistance, I demonstrate the importance of hands-on leadership and the commitment to support the growth of all team members.
Mentorship and accessibility: I have been fortunate to benefit from exceptional mentors and leaders who have guided me and pushed me out of my comfort zone. I pay this forward by being an accessible leader who fosters open and honest conversations.
I provide constructive feedback and create an environment where team members feel comfortable approaching me with their concerns and aspirations. Listening with humility and understanding deeply is key to this approach.
Creating an inclusive environment: I strive to create an inclusive environment where all employees, including female executives, can thrive.
Our achievements, such as being recognised as LinkedIn's 2023 Top Companies in Singapore and receiving the Tripartite Alliance Award for Fair and Progressive Employment Practices and Work-Life Excellence, reflect our commitment to fostering an inclusive workplace.
Psychological safety and kindness: In today's fast-paced and demanding work environment, there is a growing need to establish an atmosphere of psychological safety.
Kindness is a fundamental human value that can serve as the foundation for building a culture of inclusion and psychological safety. I recognise that finding the right balance between work and personal life can be especially challenging especially for female executives with families.
As a working mother of three and having gone through this balancing act myself, I promote the concept of harmony and integration across all aspects of life.
I believe in empowering my team to deliver their best by providing clear direction, communication and support with a high degree of trust and flexibility.
My role at SAP Singapore allows me to be a catalyst for positive change, both within the organization and in the lives of female executives.
By leading with values, providing mentorship and support, fostering inclusivity, and promoting a culture of kindness and integration, I aim to contribute to the professional growth and well-being of all team members on their career journeys.
FutureCFO: From your contacts with senior female finance executives, what are some of the biggest challenges facing them today? And how might you as a leader in a tech company partner with them to tackle those challenges?
EC: Senior female finance executives face several significant challenges today, including obstacles related to networking and mentorship, the need for flexible work arrangements, issues of pay equity, and the demand for continuous lifelong learning and upskilling.
I recognise the importance of addressing these challenges through collaboration and a commitment to diversity and inclusion.
By fostering a more inclusive workplace, promoting diversity and equity, and providing ample support and opportunities for career growth, we can create an environment where senior female finance executives thrive.
Additionally, volunteering time and participating in external organisations, such as serving on boards or committees, can help build a broader professional network and facilitate interactions beyond one's usual social and professional circles, further contributing to the advancement of women in finance and technology.
I am currently on the board of the SGC, a councilor in SG Tech and serve on the IT committee of the Singapore Deaf Association as well.
In today's fast-paced and demanding work environment, there is a growing need to establish an atmosphere of psychological safety.
FutureCFO: What's your advice to younger female executives who aspire to become business leaders?
EC: My advice to all aspiring leaders —both females and males— is to continue to surround yourselves with role models, learn from the best, show results, have more self-confidence, while being authentic and comfortable in your own skin. Just be yourself because everyone else is already taken — as Oscar Wilde allegedly said.
FutureCFO: Tell me something about yourself: What are your hobbies? How are some of these help you relax outside work? Do some of them inspire your work?
EC: During the pandemic, I rediscovered my love for cooking and dedicated weekends to preparing meals for my family. It's a creative outlet that allows me to unwind and experiment with different recipes, bringing a sense of joy to my household.
My two-year-old Golden Doodle, Luka, has become a cherished companion and a source of relaxation.
Daily long walks with him not only keep me active but also provide moments of solitude to unwind and listen to podcasts.
I'm an avid listener of podcasts such as "Think Fast, Talk Smart," "Comfort & Growth" by Simon Sinek, "Work Life," "Re-Thinking" with Adam Grant, and my staple, "The Economist" podcast. These podcasts not only offer valuable insights but also stimulate my thinking and inspire fresh ideas in my professional life.
Golf is another passion of mine, and I try to play at least once a month, although it seems Luka might have impacted that routine a bit.
Nonetheless, I make it a point to take short golfing trips with friends around the region whenever I can. These trips allow me to recharge, relax, and bond with colleagues and friends, which can be a great source of inspiration and new perspectives in my work.