S&P forecasts that Asia-Pacific will achieve real growth of 3.5% in 2023 while Europe and the U.S. will likely face recession. But Asia, being a supplier to the world, will likely not be totally out of the woods.
Technology has made financial reporting easy for everyone involved in the process, from the finance and accounts team preparing reports to the regulators, investors, and others who use those reports. That said, technology is only one aspect of the reporting process.
With reporting regulations continuing to evolve, and market certainty remaining unpredictable in 2023, how should the CFO, finance leaders and, indeed the entire, finance department work to ensure the team is able to meet expectations?
Ryan Gan, global director for reporting & statutory (GFO) at Baker Hughes, notes that as an organisation serving the oil and gas industry, the company operates global finance organisation centres with himself based out of Kuala Lumpur.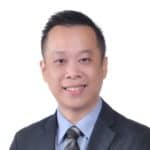 He explained a shared services environment offers three advantages: bundling efficiency, labour cost advantage, and economies of scale when it comes to the adoption of technologies specific to a function.
"These allow us to be able to provide the types of financial reporting services ranging from general ledger, accounting, reporting, audit and compliances. We also do support asset accounting and tax reporting," he added.
As Baker Hughes, its clients, and countless others on both sides of the fence, a shared services model allows organisations to not only reduce costs through the automation and standardisation of process cycles but there is an opportunity to mature their finance function to drive improved decision-making through deeper insights.
Click on the PodChat player to get Gan's perspective on the continuing transformation of finance reporting.
To start off, perhaps you can share with us what is Baker Hughes and your role as global reporting & statutory leader for the company.
Finance reporting – can you describe the work conditions for the finance controller and his/her team?

In your view, what have been the most significant changes to the function since the pandemic started?

Gartner says there is mounting pressure to digitize finance. Given the many other priorities on the finance's plate (for example, accelerating digital business), is digitizing finance (some say transforming finance) still high on the agenda? Why?
Of the many technologies being introduced – AI, data analytics, automation, etc – which do you see are the ones finance will prioritize in the short-term, mid-term and long-term?
Hybrid/remote work is said to continue in 2023. Given all the learnings of the past 3 years, do you think hybrid work will impact the productivity/efficiency of the finance function?
Moving into 2023, what do you see are the top challenges for controllers/finance?
Drawing from your experience, what would you recommend are the top action items in 2023?