The latest projections from the Asian Development Bank are that the region is expected to grow 4.3% this year, down from 5.2% in April 2022. It has also lowered its 2023 forecast to 4.9% while the inflation forecast has been raised to 4.0% attributing this to higher energy and food prices.
Given the continuing uncertainties we face today and the disruptions that come with these, how should CFOs strategize and lead their organisations to become the disruptors?
William Foo, group chief financial officer for Luxasia, describes the company's journey from a distributor of luxury fragrances in 1986 to an omnichannel to what its founder – Patrick Chong – refers to as a market maker for luxury perfumes, skincare, make-up, and lifestyle. It has progressed from beauty into lifestyle channels and is present in 15 markets across Asia-Pacific.
Transformation is a journey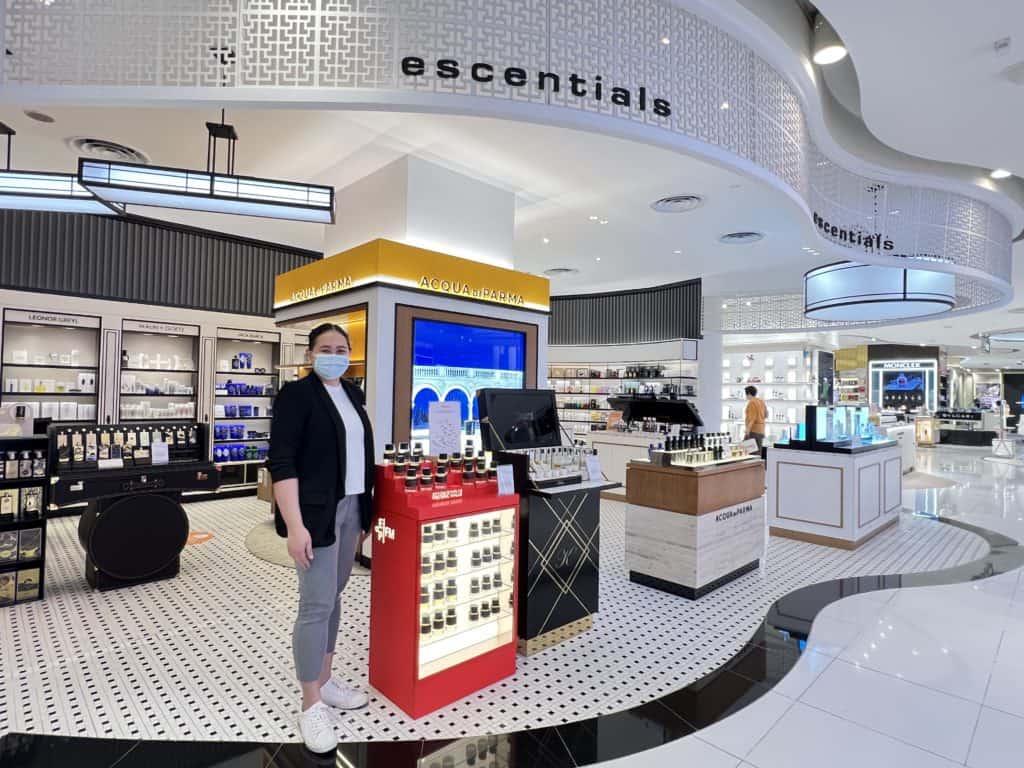 Foo says the company transformed from an extremely offline channel to an omnichannel, online and offline, distribution model, with its own e-commerce enabler.
He pointed out Luxasia's digital transformation back in 2016. Dr Wolfgang Baier, the group CEO, says a key thrust of the transformation is to deliver omnichannel beauty experiences to consumers.
Foo says Dr Baier came on board Luxasia to introduce new concepts and ideas and started the pivot to e-commerce. When the pandemic came in 2020, the company was able to quickly pivot from offline retail to online.
What people get wrong about disruption, innovation, and transformation
Foo believes that there persists a misconception that these ideas need to occur as a result of external forces.
"You want to do this because, for example, if you are suffering business losses or you feel that your competitor is doing something different or there is some new technology that you must keep up with. So, it's a very externally driven type of perception," he commented.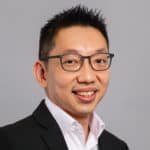 "My sense is that true disruption, innovation transformation is internally led and not externally driven. We need to disrupt because we have to disrupt and not be disrupted. We innovate and transform because we have to do so. We are not doing this because other people are doing it, but because we, ourselves, want to create a better company, a sustainable company, and a profitable company."

William Foo
Becoming the disruptor, not the disrupted
Foo says many people think that companies want to be at the forefront.
Reflecting on the failures of multi-year established brands, Foo says these are no longer present because they could not catch the wave, they were not able to identify that they were being disrupted.
"Obviously, it is important to move quickly, to not be contended, to not be satisfied. I always believe that we should aim high, and when getting there, aim higher. "The other aspect is to challenge ourselves against ourselves," he opined.
He argues against comparing the company to the competition. There is a potential for a company, once it becomes a leader, satisfaction is achieved (and the potential for complacency sets in). More importantly, he believes that comparing oneself against the competition limits us from the possibilities.
"I believe to be truly best-in-class, you aim to do what others have not done and what others are not doing. That's when I think you become the disruptor."

William Foo
The risk-averse perception
A Deloitte Signals survey of Fortune 500 finance chiefs noted that only 35% of CFOs think now is a good time to take on greater risk. This marks the second lowest level of risk appetite since Deloitte began measuring it in 2015.
Foo suggests that it is the observation that finance is the last gatekeeper that lends to the perception that CFOs are risk-averse. However, he believes that it is all about taking an account risk and an account return.
"As business leaders, every decision is about making some form of risk-adjusted. It's not about an absolute return. It is also not about absolute risk. It is taking the two together and seeing what gives the best return," explained Foo.
He argues that even repeatedly doing something doesn't remove the risk. "As long as the returns on any project are high, after adjusting for the risks, then the project makes sense," he opined.
Communication strategy
The writer-director of the movie, Lost in Translation, called it a story about "things being disconnected and looking for moments of connection.
It is widely understood that complex projects, like transformation or implementing ERP, fail for two reasons: poor change management and a lack of communication. It is human nature to resist change but convincing people to do so starts with good communication.
According to Foo, people are not comfortable with technical arguments because they don't understand what's going on.
"But if you truly believe in your message, if you truly believe in your initiative, and if you're able to present it in a very coherent, simple way, I believe, our argument will stand more ground."

William Foo
He suggests breaking down complex concepts and presenting them in a convincing argument. "We give bite-size arguments. I always believe in simplifying the message the moment we try and overcomplicate matters," he continued.
Click on the PodChat player and listen in detail to Foo's observations, comments, and recommendations on how CFOs can lead their organisations to become disruptors and not be disrupted.
What do people get wrong about disruption, innovation and transformation?
How do you become the disruptor and not the disrupted?
For risk-averse leaders, how do you convey a message/proposal that suggests taking a chance on something untested by the company?
Name one strategy that works to create a sustained culture of disruption.
What is your response to a manager that says no to an idea?
How do you overcome barriers to innovation?