IDC forecasts that direct digital transformation investments will accelerate to 16.5% CAGR 2022-2024 becoming 55% of all ICT investments by the end of 2024. IDC also says
One of the outcomes of digital transformation is the realisation of the value of data, and the subsequent growing dependence on it. But to realise this value, data must first be accessible to the right people at the right from to make decisions with no barrier to access or understanding.
However, any effort to democratise access to data should be combined with a democratised approach to decision-making, particularly for CFOs who need to be able to gather critical insights throughout the organisation.
Bhavik Vashi, area vice president for Asia at Anaplan, refers to this as democratising planning. However, rather than referring to it as a technology, he suggests thinking of it as optimising the quality of the plans that the company produces.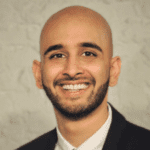 He posits that for this to happen, it is necessary to drive as much participation as possible across the organisation. He proposes doing so by making the planning process itself highly accessible.
"The aim in democratised planning is to empower more people with a voice in the decision-making process through increased collaboration through increased transparency, and by running those planning processes more often."

Bhavik Vashi
He further posits that this democratised planning is very important to achieving agility because the world has become increasingly volatile and unpredictable.
"It's critical that companies can react effectively, quickly and efficiently to those changes externally, by making quick pivots or changes to their strategy. And all of that requires planning at a much higher frequency. And with a much higher participation rate than is currently I would say the norm," he concluded.
Critical to achieving democratised planning
Asked what will be essential for an organisation to achieve democratised planning, Vashi said one essential is the need for a single source of truth, whether that's the data itself, the drivers, the forecasts, the decisions or the workflow approvals.
"All that needs to be in one place for you to achieve this. You also need to have as much flexibility and granularity in your planning as possible," he deliberated.
Vashi explained: "As you democratise the process, you will realise that people who are, say the head of a department will plan things in much more detail and much more granularity than traditionally a CFO might plan his or her business.
"So that granularity and flexibility to do those plans vary differently. Some people like to use drivers, other people like to maybe do a more traditional bottom-up if there are zero bases, there are all these different methodologies. You need to have the flexibility to cater for each department's preferred style, as well," he continued.
Role of CFO in democratisation planning
Vashi pointed to a Harris Poll report that posits that CFOs evolve to become architects of business change.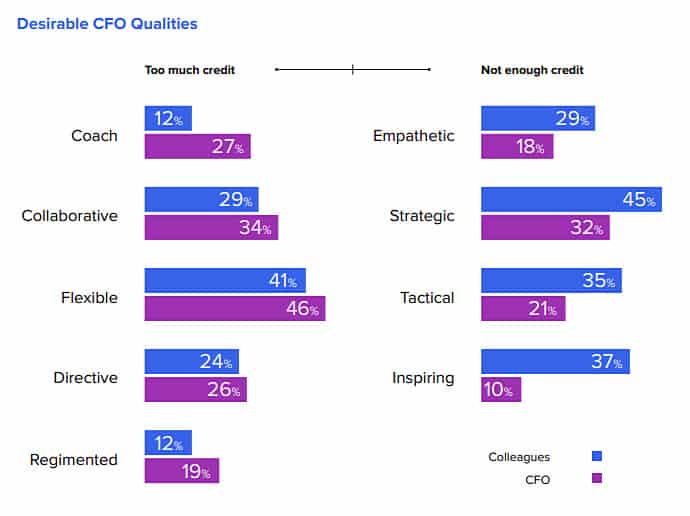 The report also proposed that CFOs are uniquely positioned to merge the disparate elements – people dynamics, support for technology and improving processes – by becoming the connective tissue between departments.
In the study, 88% of CFOs globally think that democratising planning is very critical to becoming more agile, but only 25% feel that their organisation is highly democratised today.
Acknowledging the huge gap, Vashi says this represents an opportunity for the CFO to expand their remit to be seen as facilitators of conversation and collaboration and decision-making across the enterprise.
Leading the democratisation planning
Vashi believes the starting point for a cultural change is the shift (for the CFO) from gatekeeper to facilitator and business part to the business units and other departments.
Two other important things need to happen: one is improving the toolset.
"I think the CFOs are in a unique position to evaluate technology, and to be able to give themselves and the extended team, the right tools, the right technology that will allow them to predict change more often and more accurately, but also to forecast the impact of various decisions," he explained.
He cited activities like scenario-modelling, simulations, and what-if scenarios, as use cases.
The second is much more people-centric CFOs.
"It's about doubling down in terms of the time they spend on improving their relationships with business units and departmental owners to understand the details of their business, and to understand the challenges they have, and some of the strategies they must grow the business as well," he continued.
"I think if CFOs can connect on that human and people level, you'll see that collaboration, transparency and trust will come as a natural outcome," concluded Vashi.
Click on the PodChat player and hear Vashi share his perspective on the potential of democratised planning to achieve agility.
Define democratised planning and why is it important in achieving an organisation's agility ambitions.
What is/are critical to achieving democratised planning for an organisation to truly reap the benefits of democratised planning, what needs to happen?
What is the role of the CFO in helping make democratised planning possible?
What must the CFO do to lead and drive this democratisation of planning?
How can the rest of his/her (finance) support the initiative (make it happen across the enterprise)?
If a CFO were to orchestrate a strategy to democratise planning, beyond the people and culture issue, where do they start/what needs to happen?