In the fast-paced world we live in, finance leaders are expected to keep up with the changing practices in the market globally, across all areas of business, including the area of environment, social, and governance.
On top of that, not only do finance leaders must adhere to the transformation happening, but also sustain the principles of ESG, even if this is considered as a non-financial performance indicator as this reflects the sustainable and ethical impact of an organisation's corporate financial interests.
Finance leaders can make use of strategies to expedite the process of sustainability transformation within their respective companies as they prioritise and focus on initiatives that push for the cause.
They can also drive performance and operations as strategists when setting goals for finance strategies, shaping the future of the company.
Therefore, it is a requirement and a necessity that finance leaders utilise their core finance skills from financial analysis to resource allocation to lead the transition towards sustainable ESG.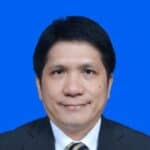 David Kiki Baringin M. T Samosir, head of finance at PT Bumi Serpong Damai Tbk (Sinar Mas Land) believes that sustainability is more than just mere continuity of a pro-community and pro-environment business activity.
"A more precise understanding is a sustainable earth and its contents," Samosir said. "We can analogise that the availability of energy and other natural resources to our children and grandchildren is our shared responsibility."
A long journey
Since sustainability does not just happen overnight, let alone continue for an extended period automatically. Hard effort must be exerted for it.
"It is a long journey," said Samosir.
He also points out that there must be synergy between the government, the education system, business, and society for the whole thing to work out and progress.
Sinar Mas Land's approach
Since 'building for a better future' is Sinar Mas Land's tagline, the company strives to build residential areas following the concept of city and township. Because of this, the property developer seeks to equip itself with a variety of living spaces, schools, and universities, along with malls, trade centres, business districts, and other commercial areas.
Samosir said that they develop office buildings with the concept of green buildings adhering to the standards of the Singapore BCA Green Mark criteria and the Green Building Council Indonesia.
The Singapore BCA Green Mark criteria is a green building rating system designed to evaluate and assess a building's environmental impact and performance.
This standard provides a comprehensive framework for reviewing the overall environmental performance of new and existing buildings to promote sustainable design and best practices in construction and operations in buildings.
On the other hand, the Green Building Council Indonesia is an independent not-for-profit organisation, which seeks to transform market and industry players to be more responsible and sustainable.
The organisation has four main programs: Rating Development, Training and Education, Green Building Certification and Stakeholder Engagement.
Apart from these criteria, Sinar Mas Land is also provided with an annual sustainability report to monitor its progress and development.
Challenges and headwinds
In meeting the organisation's sustainability goals, they are not exempted from facing challenges and headwinds along the way.
To deal with such, Samosir takes note of one of the priorities in the United Nations' 2030 Sustainability Development Goals agenda, which is to pay attention to environmentally friendly settlements. This is cited in the agenda's goal number 11, namely, to make cities and residences safe, resilient, and sustainable, including humans in them.
"Green building provides added value in terms of economy to buildings and companies and provides added value in terms of competitiveness and prestige of the company," Samosir said.
Overcoming hindrances
Samosir believes that companies must understand sustainable development to benefit from existing opportunities.
He highlights those organisations, through the leadership of finance leaders, must zero in on the benefits that can be obtained by paying attention to the development of sustainable products that are environmentally friendly in terms of economic and non-economic terms.
In the case of Sinar Mas Land, which is considered one of the largest real estate developers in Indonesia, the company is aware of the need to mitigate the risks surrounding climate change and adapt to the transformation that comes hand in hand with this.
Samosir says this can be of help in minimising unnecessary carbon emissions during the transportation of humans and goods and contribute by any means possible to the decarbonisation of the country's economy.
Technology for success
As has been apparent in the current times, technology is playing a vital role in the transformation of businesses around the world. By knowing what kind of technological advancement to utilise in the journey to sustainable ESG, organisations can undoubtedly flourish.
For Sinar Mas Land, Samosir says they use new renewable energy or solar panels to make energy efficient. They also utilise energy efficiency measures on the Serpong-Balaraja Toll Road, which is located in the province of Banten, through dimming of the lights that collaborated with G Energy and Sun Energy.
Moreover, the company builds green and healthy buildings and areas that cooperated with Aedas Architect consultants and set up a traffic management system not only inside the Serpong-Balaraja Toll Road but also on other roads connected to the area.
Lessons learned
Samosir said that he learned that businesses must not only focus their attention on profits and gains but also environmental aspects and the community around the company.
He believes that this way, the company can reduce operational and maintenance costs when it is time to run sustainable measures to develop green behaviour, innovation, and green competitive advantage.
Furthermore, in doing these, the organisation can gain and grow with the boosting of its corporate and brand images, as well as increasing its sales and performance, through the help of the benefits from tax payment.
"For sustainability to run well, it needs government support with incentives," Samosir points out.
Recommendations
Samosir believes that implementing green habits such as the reduction of the use of plastic and the use of public transportation can contribute to the overall transformation and hence pave the way for leadership in sustainable ESG.
He also cited other practices including turning off the light after exiting the room, efforts to save clean water use, paying attention to air circulation and lighting in the building to be more optimal, planting trees to reduce carbon, green recruitment and selection, green development and training, and green employee empowerment, among others, saying these all add up to a more sustainable future for the organisation.