According to Fung Business Intelligence Centre (FBIC), a Hong Kong-based think tank, China's retail sales will likely grow by six per cent in 2022 as the government strengthens measures and policies to boost consumption.
The Ten Highlights of China's Commercial Sector 2022 report highlighted the central government's efforts in facilitating comprehensive green transformation and building a modern rural distribution system.
According to Deloitte, although the consumer industry is expected to be strongly resilient in 2022, it will still face many challenges, including repeated COVID-19 outbreaks that may further weaken spending, as well as consumer shift to online shopping impacting the brick-and-mortar business model.
Deloitte also noted that increasingly stringent national regulatory policies on antitrust, data security and low-carbon emission reduction will increase compliance costs for enterprises, making it difficult for enterprises to further optimize their operations.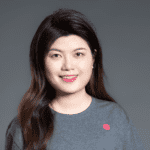 FutureCFO spoke to Xi (Catherine) Chen, co-chief financial officer for Missfresh, for her take on China's consumer retail sector and Missfresh's strategies to ride the opportunities and uncertainties in 2022 and beyond.
How is the retail sector in China evolving – pre and during COVID?
Xi Chen: Online sales of fresh food and fast-moving consumer goods have great potential for further growth in China. According to iResearch, the scale of the neighbourhood retail market (fresh food + fast-moving consumer goods) will increase from US$1.86 trillion in 2020 to US$2.46 trillion in 2025; the online penetration rate will increase from 20.9% in 2020 to 45.5% by 2025; while the entire online volume will reach US$1.13 trillion in 2025.
As only 21% of neighbourhood retail is currently online, this market segment will require investments in digitalization to unlock its full potential.
Due to the ongoing pandemic situation, there are significant changes in the retail sector in China. Firstly, online penetration rate and purchase frequency experienced a great increase.
According to QuestMobile, there were 70 million active mobile users during the pandemic, increasing by 56.7% compared with last year. Additionally, daily usage time and purchase frequency increased by more than 20%.
In terms of purchase frequency, we can see that over 30.1% of customers tended to purchase FMCG (fast-moving consumer goods) and fresh produce online 2 or 3 times a week after March 2020 which exceeded that of pre-pandemic levels by roughly 5% based on reporting from iResearch in 2020.
During the pandemic, 22% of consumers in China were willing to purchase ingredients online more than 4 times a week in 2020. In addition, the retention rate is predicted to be high after the pandemic.
As we notice over 50% of users have been developing habits of purchasing daily-use ingredients online at least twice a week as they continue to use online platforms in the future.
Twenty-eight per cent of customers who just started using instant delivery services during the pandemic are also expected to continue their habits.
This trend is significant especially for younger customers aged below 20 and customers from third and fourth-tier cities, with a user retention rate of 80%.
How have the changes impacted the role of the CFO both as head of finance and one of the key leaders of the business?
Xi Chen: The changes have brought new emerging opportunities as well as challenges. CFOs need to think ahead of the business, beyond the current business scope, navigate new business trends and help the business leaders grasp these new opportunities and form strategic plans to adapt to new business trends.
How will the evolving threat of the pandemic, the changing consumer patterns and the regulatory environment impact the retail industry?
Xi Chen: The consumer behaviour has changed a lot over the past few years in China, as lifestyle-related consumption has continued to grow, with more consumers becoming interested in using online retail for their fresh produce and FMCG needs.
Missfresh's strategy of focusing on and investing to continually understand and improve the user's shopping experience has allowed it to better capitalize on the rising popularity in online shopping for fresh groceries. Especially given the evolving threat of the pandemic, the user retention rate is expected to be high. More than 70% of customers are willing to sustain these habits into the future.
The uncertainty of the pandemic and changing consumer patterns means that the retail industry will need to respond with agility, speed, and flexibility.
More partnerships and collaborations will emerge to streamline the supply chain as well as capitalise on specializations of different partners, such as Missfresh's partnership with popular mobile fitness app Keep to launch its range of healthy snacks or with Mondelēz International to debut OREO's new range of sugar-free sandwich cookies – Oreo Zero on Missfresh's online retail platforms.
The Chinese government has been introducing policies with supportive guidelines for improving and promoting the digital transformation of neighbourhood fresh markets, farmers markets, community-based grocery stores and other neighbourhood local retail channels.
These new guidelines align with Missfresh's strategic decision to support the digitalization of the neighbourhood retail industry. In terms of regulatory environment impact, we believe that the goal of government regulation is to promote equal development and achieve common prosperity for the people. In the long run, the average consumption level of the people will increase, which will be beneficial to the development of the retail industry.
In keeping with these changing trends, we have enhanced our direct sourcing from production regions to reduce costs, so that we can provide customers with fast and high-quality fresh food. We reduced costs by improving supply chain capabilities and reducing wastage.
We created a better shopping environment through digitalising traditional Chinese fresh markets, helping vendors increase their income, and helping the government to better supervise fresh markets. We also increased operational efficiency for local supermarkets.
How should CFOs prepare themselves for this kind of environment?
Xi Chen: Due to the pandemic, there are more risks and emerging situations happening daily in business. There has been a surge in consumer needs for grocery delivery online in the pandemic impacted areas, and at the same time, the quarantine measures have also brought more uncertainties for the supply side. To ensure stable operations of the business, the CFO needs to coordinate and be prepared to tackle emergent situations.
How have your other roles from Credit Suisse to Goldman Sachs helped you to become the CFO you are today?
Xi Chen: I started my career in investment banking and spent over 10 years in investment banking covering different industries including both new economy and traditional companies before the shift to CFO.
These experiences helped me to build a solid foundation in corporate finance and have diversified experience at the investment banking end to navigate different companies and different industries, which has enabled me in my CFO role to think beyond our current business and think out of the box to seek for more strategic alliances for the Company.
What characteristics, background, experience would help make for an excellent CFO?
Xi Chen: Diversification is key. I am a big fan of CFOs bringing in experience from diverse backgrounds to strengthen their current roles. The key characteristics that I would look out for in any CFO would be patience, diligence, and the ability to think beyond the expected and the predictable.
What is your advice to aspiring CFOs in 2022?
Xi Chen: We have experienced many challenges in 2021, and there will be more challenges in 2022 but at the same time opportunities emerge as well.