In 2020, businesses and leadership took a 'hold your post' position to ride the disruption.
This 2021, businesses are ready to move beyond resilience and recovery and capture growth. To succeed corporate execs and finance professionals plan to take advantage of emerging technology.
Scott Brown, senior vice president of finance at tech distributor Mouser Electronics said: "Whether it's software, hardware or automation, we are investing in state-of-the-art solutions and systems to help us work smarter across all areas of the company."
MIT Technology Review Insights, in association with Oracle, surveyed 297 business executives globally to determine how they succeed amidst uncertainty.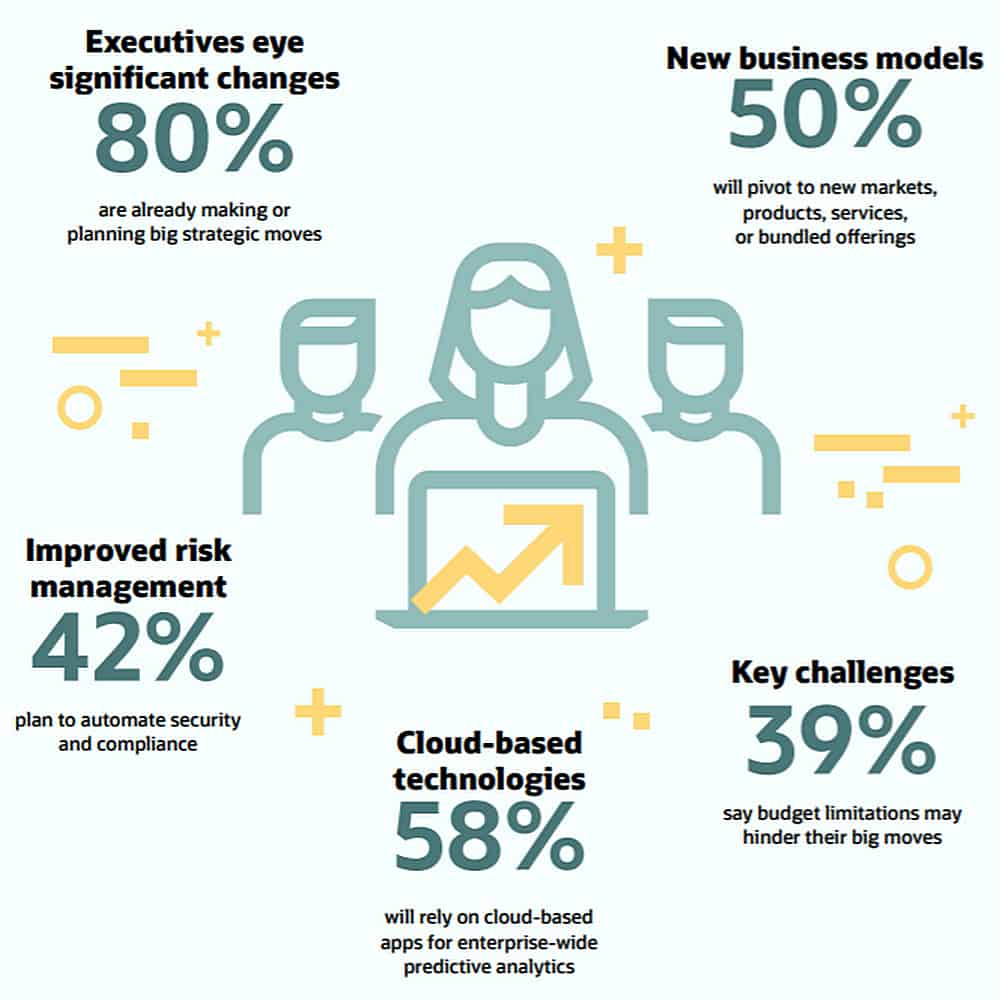 As the infographic above shows, the data are startling but reassuring that there is hope amidst the strategy.
This report explores how organizations are rebuilding business in the wake of the 2020 coronavirus pandemic.
Click on the link here to download the research paper and discover the strategies of some of the best business and finance minds of the world.
It is sponsored by Oracle, and the views expressed within are those of MIT Technology Review Insights, which is editorially independent.