A new BCG-Visa study revealed that embedded Finance will unlock US$242 billion in revenue opportunity across Asia Pacific by 2025 across small businesses (SMBs) and consumer segments.
Embedded Finance, or the integration of financial services into non-financial platforms, brings significant possibilities for innovation and business growth within Asia Pacific, from improving the customer experience to enabling seamless access to financial services for consumers and businesses, on everyday digital platforms.
Lending is set to emerge as the top use case for embedded finance (US$141 billion), followed by deposits (US$56 billion) and payments (US$41 billion). SMB lending alone will comprise most of the opportunity within embedded lending, unlocking more than US$115 billion of addressable market value.
"Embedded Finance represents a transformative opportunity for financial service and technology providers as well as software and digital providers in Asia Pacific. Financial institutions are not only taking notice, but they are also investing in building a new and differentiated Embedded Finance experience today across verticals such as embedded issuing, lending and payments," said TR Ramachandran, Head of Products and Solutions, Asia Pacific, Visa.
Enhance CX through seamless integration of financial services
Customer expectations for relevant and user-friendly financial services have resulted in traditional banks, merchants and platforms embracing the Embedded Finance space to stay competitive.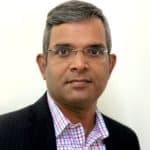 "Embedded finance certainly has huge potential in APAC and the region's financial hubs have also been early leaders," said Radha Suvarna, head & chief product officer, Embedded Finance/BaaS, Finastra.
In 2021, 43% of Hong Kong financial services professionals told Finastra that their organisation had been deploying or improving their embedded finance capabilities – more than any other global market in our study – then last year Singapore took the lead with 41% saying the same.
Citing a recent Finastra study, Suvarna noted that 80% of respondents in Singapore and Hong Kong identified embedded finance as expected or demanded by customers.
"The challenge and the opportunity for banks is to identify the most relevant use-cases where they can deliver incremental value to their end-clients in the near-medium-term and do so by leveraging the right enabling technology and the partnerships," he added.
Setting up core banking products within non-financial platforms enables businesses to enhance the customer journey by providing supplementary products or services that may not have been previously accessible to customers.
For instance, banks can embed their services into popular non-financial platforms such as ridesharing, messaging or business software applications. This accelerates expansion into new customer segments beyond those accessible via their traditional banking channels and is also an alternate distribution network that drives scale and a more cost-effective acquisition strategy for banks.
Additionally, merchants and business-facing platforms can leverage Embedded Finance solutions to offer customers more seamless experiences – eliminating the need for customers to navigate to external channels to complete payments or sign up for new financial services separately.
Navigating challenges on the path to growth and innovation
While a dynamic market opportunity exists, industry players must adeptly navigate this burgeoning space considering growing responsibilities in areas such as data privacy, regulatory requirements, and drop in brand saliency and differentiation. Navigation through these areas is critical to maximising the valuable opportunities presented by Embedded Finance.
Bringing embedded finance to life
Visa estimates that opportunities to digitise B2B payment flows today represent more than US$50 trillion across Asia-Pacific.
"Over the next few years, we foresee that financial institutions will need to redefine their go-to-market strategy to meet evolving customer needs and tap into the massive market opportunity provided by Embedded Finance," said Prateek Sanghi, head of Visa Consulting and Analytics, Asia Pacific.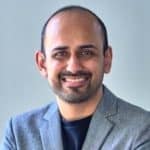 "For banks and businesses to stay competitive in this new era of financial services, they must strike the right partnerships to drive scale while building best-in-class solutions for customers and businesses."

Prateek Sanghi
With Visa's robust capabilities and strategic partnerships, all participants of the Embedded Finance ecosystem, from banks, non-financial institutions, fintech, and merchants to solution providers, have access to a comprehensive suite of financial solutions to support their diverse needs to capitalise on the rapid growth of Embedded Finance in Asia Pacific.