BARC is a leading European consulting firm specializing in business software.
The Planning Survey 20 is based on findings from the world's largest and most comprehensive survey of planning software users, conducted from November 2019 to February 2020.
BARC employs a deep list of criteria that reflects the key features users consider when choosing planning software, including performance satisfaction, data handling, number of users and requirements.
In the latest Planning Survey 20 report, IBM received top ranks in BARC's five peer groups. IBM beat out competitors in performance satisfaction, planning functionality and competitiveness in the "Enterprise Software Vendors" peer group and was named a leader in both flexibility and ease of use. This year's praise adds to a long history of consistently high marks in the BARC survey.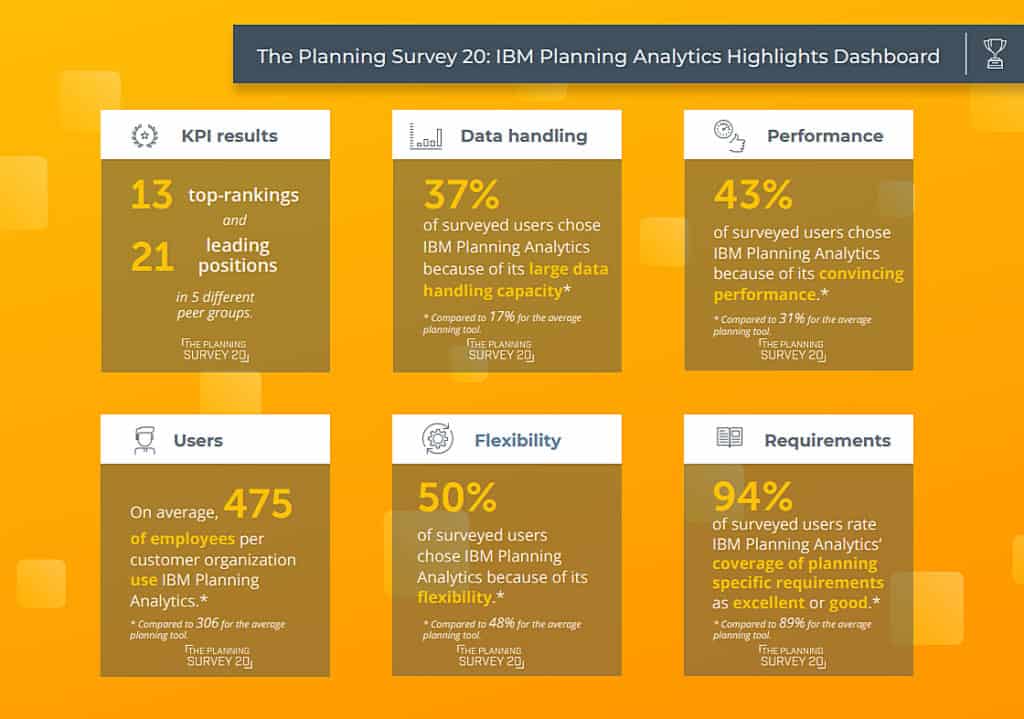 Click on the link to download your copy of the Survey 20 Report and find out why IBM's Planning Analysis solution is rated leader across several categories including performance satisfaction, and why 86% of reviewers recommend IBM.