CFOs don't just do numbers today. Innovation, ESG, and profitability are some of items on a finance leader's plate. How can CFOs drive profits and innovation while enabling their organisations to meet ESG requirements and goals?
Scott Worman (pictured), chief revenue officer at Hitachi Vantara sheds light on why innovation matters to CFOs and how finance leaders can strike a balance between innovation, ESG, and profitability.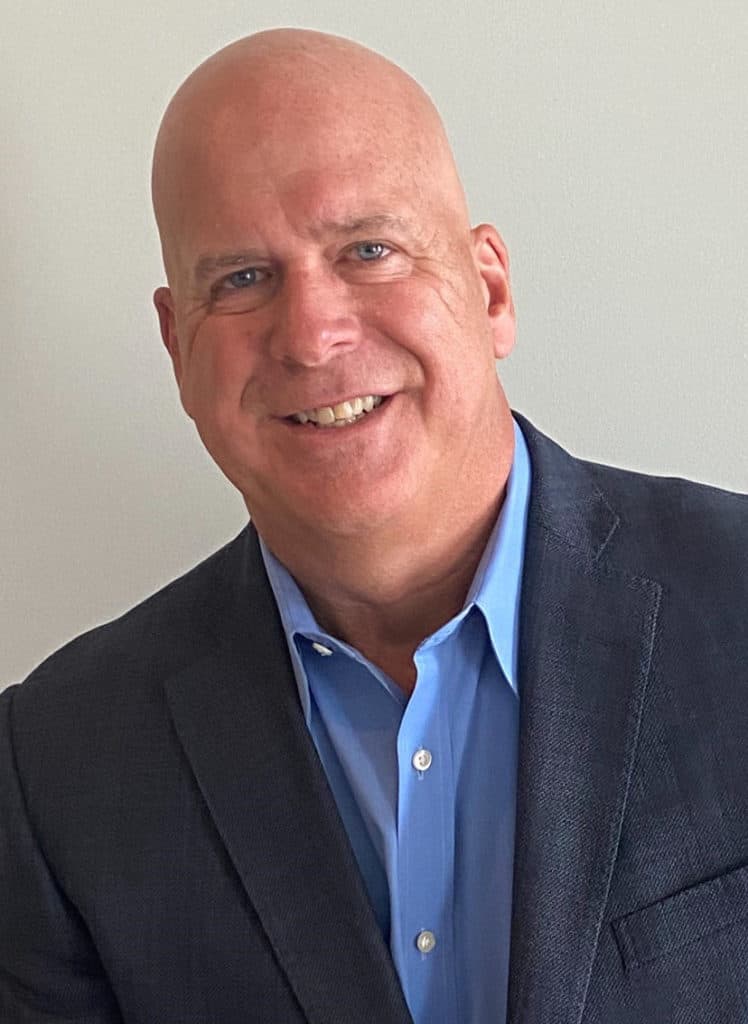 FutureCFO: What is CFOs' role when it comes to innovation? And why does innovation matter to CFOs?
Scott Worman (SW): The most common misconception is that the CFO only serves as the chief accountant of a company to ensure that financial documentation is in order.
The truth is that today's financial executives go beyond the stereotypes and embrace new skills as they are a key pillar of organisational growth and innovation. CFOs are in a perfect position to drive innovation and add enormous value to their organisation due to their strategic perspective and financial acumen.
Strategic financial and commercial thinking is an important aspect of every leadership position, but for the position of the CFO, it is a critical and foundational pillar. The CFO is in the best position in terms of awareness of the fiscal environment, funding options, and initiatives to put the organisation on a growth path.
Most importantly, CFO's future-forward vision enables cross-departmental synergies that allow innovation to thrive. The CFO can also upskill and empower the finance team by facilitating employee rotations that can give members of the finance team greater exposure to the business units and the day-to-day decisions facing their leaders and innovation teams.
Within the enterprise IT industry, there are various levels of complexity pertaining to infrastructure and adoption of new technologies, where innovative thinking helps to simplify tasks to achieve business objectives.
At Hitachi Vantara, our innovation ecosystem is designed to create a differentiated value proposition in our service offering and the CFO's inputs and vision are critical for success.
CFOs also can bring an objective and pragmatic POV to innovation conversations which helps teams to stay focused.
FutureCFO: How can CFOs ensure that innovation brings business growth?
SW: Innovation and business growth are synonymous with one another when it comes to delivering value.
One of the common themes we see with customers is around growth – how do you grow and stay ahead of the competition? Innovation – which at its core is about strategic and often lateral thinking leveraging insights – pushes organisations to either reinvent or create initiatives that deliver value to their customers and keep them ahead of the competition.
Additionally, innovation can improve market position. You can avoid having to respond to changes by using innovation to better anticipate market changes and seize opportunities. Finally, innovation is about acting in a unique way from everyone else in your industry or market. Investing and incorporating innovation into business processes within the company, would help you save time, money, or other resources and will provide you a competitive edge over rival businesses that are shackled to legacy procedures.
Having the ability to generate novel ideas and cutting-edge solutions sets you apart from your competitors, propelling more growth for the business.
R&D is a crucial part of innovation. For instance, Hitachi Vantara contributes to more than 70,000 overall patents, including 9,000 environmental patents and 700 AI/ML patents.
As part of the discussions, CIOs, CTOs, and CFOs should collaborate and create, for example, a five-year plan, on the digital transformation journey of the business.
FutureCFO: How can CFOs strike a balance between business growth and ESG?
SW: It begins with a clear vision of resolving environmental issues and achieve both a higher quality of life and a sustainable society in collaborative creation with stakeholders. 
For example, having concrete ESG goals and a strategy that considers the entire organisation is critical to maintaining balance as well.
For instance, Hitachi elevated its climate target to contribute to a Net Zero Society by achieving carbon neutrality through its entire value chain by 2050 and Hitachi Vantara's leadership in technology and data is a facilitator.
We have built sustainability into our company's operations. The first step in achieving responsible growth is realising how closely connected financial, environmental, and social performances are.
Consumers today are demanding that businesses share their personal beliefs, and those that don't risk losing their business.
You'll experience a rise in client loyalty if you incorporate sustainability into your business model. Second, it is critical to establish a clear organisational purpose that expresses your sense of social duty and the beneficial influence you want to have on the world. According to research, having a clear mission increases earnings and leaves a legacy.
More importantly, achieving ESG goals doesn't have to come at the expense of business growth. There is value in getting your ESG proposition right. For instance, attracting B2B and B2C customers with more sustainable products can help achieve better access to resources through stronger community and government relations.
This contributes to top-line growth. Lowering energy consumption and reducing water intake also reduces costs.
For example, Hitachi's European Distribution Center in the Netherlands does not use natural gas at all. It is made of thick concrete walls, which combined with the geothermal installation, keep it cool in the summer and warm in the winter.
Other sustainable practice adopted in this facility include geo-thermal installation, LED lights, collecting rainwater for building plumbing and reusing packaging materials.
Additionally, boosting employee motivation and attracting talent through greater social credibility uplifts productivity. It is crucial to see the pursuit of economic and environmental performance as a two-pronged innovation agenda, which is closely related.
FutureCFO: How can CFOs work closer with CIOs and CTOs to drive innovation and sustainable business profitability?
SW: CFOs should work closely together with CIOs and CTOs through regular discussions in driving innovation and sustainable business profitability.
CIOs and CTOs would have expertise in operational issues, innovative technological ideas, and critical security solutions that the business needs while CFOs provide inputs and insights on how to make these necessary and critical ideas come to fruition within the company's budget.
To achieve these discussions, CFOs should be well-versed with the current trends of technological solutions, and how they impact the businesses' customers and markets.
They should also learn technological lingo to better understand what CIOs and CTOs are suggesting during discussions. On the other hand, CIOs and CTOs should learn and understand the finance processes and the considerations of CFOs.
When all three understood each other's roles and responsibilities, there would be more effective communications and better-facilitated conversations during these discussions.
As part of the discussions, CIOs, CTOs, and CFOs should collaborate and create, for example, a five-year plan, on the digital transformation journey of the business.
This includes business strategies and technological initiatives, where all three department heads would be able to provide a well-rounded view of the support needed to supply and sustain the solutions being planned.
CIOs and CTOs should also gain transparency and understanding to better maximise the business' budget and maximise ROI.
For instance, at Hitachi Vantara, we practice sustainable management and place sustainability at the centre of our business strategy, setting ourselves the goal of contributing to the realisation of a sustainable world as a global leader of our Social Innovation Business.