How can Asia Pacific finance professionals upskill and future-proof their career? ACCA launched the free new Career Navigator tool late last year to help accounting and finance executives progress their careers and take advantage of job opportunities. Pulkit Abrol (pictured), Director, ASEAN ANZ at ACCA shares how the tool works and how finance professionals in Asia Pacific can make the best use of it.
FutureCFO: What is the Career Navigator Toolkit? Why should Asia Pacific finance professionals use it?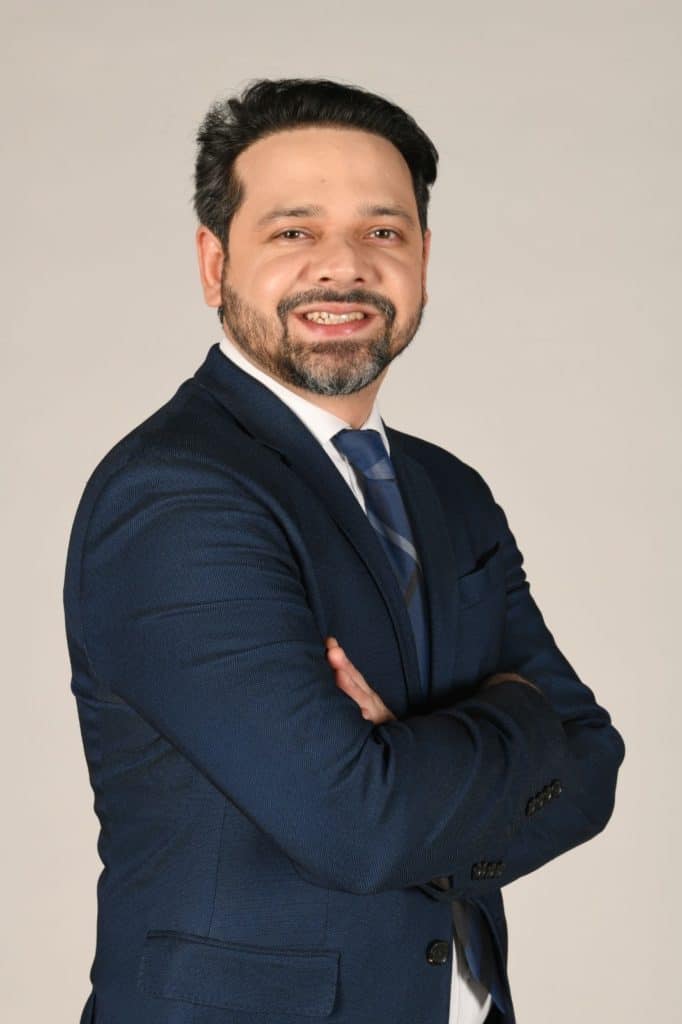 Pulkit Abrol (PA): It's a remarkable age of change we now live in; the role of accountants and finance professionals has gone far beyond what the numbers mean.
The industry today encompasses new job roles and responsibilities, and they require more than just signing off a set of financial accounts – they are much more multi-disciplinary and possess broader capabilities that complement financial skills.
Let's understand the context here – Accountancy as a discipline and a function, was a support function in the previous industrial revolution. In the current industrial revolution, Accounting has become all-pervasive and underpins all business metrics.
On top of that, for the foreseeable future, the accountancy profession will be integral in building sustainable organisations that generate financial returns and long-term value for the wider society. As organisations look to re-designing their capabilities, technologies from IoT to automation, emerging AI and machine learning to cybersecurity will be blended to anticipate and meet new challenges.
Recognising this, developed based on research done globally, ACCA has put together the Career Navigator Toolkit, a dynamic, context-dependent resource that serves as a guide for finance professionals to navigate their career paths.
This toolkit identifies four emerging career zones of opportunity in the finance sector, along with the key competencies needed to succeed. It lays out the way for finance professionals to advance in their career paths, at whichever part of the journey they may be. It helps them review their current skills, identify gaps, and plan learning opportunities to evolve in their roles.
However, let's talk about the need for something like this a bit more and how it's necessary for regions like Asia Pacific.
A 2020 survey by McKinsey & Company found that 87% of executives around the world were either experiencing skills gaps in the workforce or expected to experience them in the next few years. This has a more consequential impact on Asia Pacfic, where a majority of the workforce is employed by SMEs that are perceived as lagging behind on digitalisation efforts. 
DBS's 2021 Digital Readiness Survey found that only 41% of 1,000 SMEs surveyed had set up a digital transformation plan. Furthermore, recruitment firm Randstad Malaysia shared that there is an increased demand for workers with digital skillsets, even in more traditional functions such as Accounting & Finance, Human Resources, Sales & Marketing, and Risk & Compliance.
So what do we do with these trends? As the world's largest professional body, we interpret these drivers as our role to prepare finance and accounting professionals for the future and that's where the Career Navigator Toolkit comes into play.
Let me give you an example – the Career Navigator has identified digital skills – the ability to use emerging data technologies, capabilities, practices and strategies proficiently and ethically – as one of the core capabilities across the four career zones.
For instance, technology and data leaders in 'The Transformation Drivers' zone need to be aware of evolving technology to build the business case for software investment, while investor relations teams in 'The Stakeholder Reporter' zone will utilise digital channels to connect with their audiences. 
Knowing how to drive sustainability is also a key capability that will drive the Finance function to embark on projects that are both profit-oriented and good for the organisation and the environment.
Recognising that the path to sustainable businesses is not always clear, that creating, protecting and reporting value appear to be intangible tasks, the Career Navigator Toolkit aims to connect professionals with concrete Learning and Development (L&D) opportunities. 
What's really great about the Career Navigator is that it accompanies every stage of one's career. It is useful at any stage of your career: proficient, expert and leader. It also caters to a diverse group – apart from practising finance professionals, university academics and career consultants can utilise the tool to support their students in scaling career paths.
My advice is not to leave the career navigator, which is free to use, to your employer, lecturer, or line manager. Have a look at it now to plan your next steps.
FutureCFO: How can Asia Pacific finance professionals future-proof their career? How can employers help?
PA: The upskilling of finance and accounting professionals is crucial to growing the finance function in Asia Pacific. Besides leveraging learning and development opportunities offered by local governments, employees are encouraged to take charge of their career growth by using tools available to them. 
For instance, the ACCA Career Navigator Toolkit, having analysed more than 120 private and public sector finance roles globally, outlines the core skills required for individuals to excel in their careers for the next decade.
Finance professionals can use the toolkit to first plan their career path, then identify the capabilities required to excel in the roles. Next, they can access career development resources from ACCA and our partners to develop skills needed to achieve their short and long-term goals. Finally, once they are ready to explore these opportunities that correspond to their area of interest, they can take steps towards reaching their dream job. 
Employers should play a key role in this upskilling process. They can utilise the toolkit in three ways: talent recruitment, talent mapping and talent development. For talent recruitment, the Career Navigator Toolkit enables them to filter through the talent pool to find suitable candidates for the roles they wish to fill.
Following which, they can carry out talent mapping with capability planning and benchmarking their finance team's current and future skills. As for talent development, they can share the relevant educational resources from the toolkit with their employees to speed up the upskilling process.
According to PwC's 25th Annual Global CEO Survey, 'recalibrating skills' is one of the top six priorities of CEOs in the Asia Pacific region. They are looking at building capacity and capability (particularly in cybersecurity), cultivating trust, and measuring as well as managing decarbonisation.
With the right learning resources and awareness of career opportunities, I am hopeful that we can manage the talent crunch and build a sustainable digital talent pipeline here in the region.
As an industry partner, ACCA believes that we need to work with fellow partners, governments, employees and employers to future-proof finance careers and drive the sustainability of the finance function.   
FutureCFO: "Great Resignation" has become a buzz. Is that happening too in Asia Pacific? How can organisations effectively retain finance and accounting talent?
PA: The "Great Resignation" has become a trending phenomenon globally, and the Asia Pacific region is no exception. According to Mercer's latest COVID-19 pulse survey, respondents from Southeast Asia observed a higher turnover rate than previous years, particularly for jobs at the mid-career level. This has resulted in the inability to match the skills of these mid-career professionals with the right salaries.
Furthermore, a survey conducted in December 2021 by jobs portal, Indeed found that 24% of workers in Singapore intend to leave their jobs in the next six months. Interestingly, the top three motivations to stay in their roles are increased salary, greater flexibility, and opportunities for career development.
For the sustainability of organisations, employers need to look past relying just on monetary incentives to retain and attract talent. Employees today are just as driven by salary as they are by work-life balance, company culture, progression opportunities, and flexibility. It is crucial for employers to balance their employee's financial, physical, as well as mental and emotional well-being.
This applies to finance and accounting functions as well. One fundamental approach would be to empower these professionals to make data-driven decisions, and on a larger scale, enable them to take bigger roles in driving the organisation's growth.
I would further argue that these professionals are partners across the organisation. As such, the assurance they provide, the insights they harness, the expertise they possess need to be matched by the organisations' ability to leverage them as internal connectors of information.
In this respect and many other respects, the Career Navigator is a valuable tool that empowers finance professionals in identifying the most suitable career spaces and pathways to take and where they can create the most impact over time.