Investing in transformation will likely continue to be a top priority for CFOs in 2021, for both top-line growth and operating efficiencies.
This was the assessment of PwC flowing from its CFO Pulse survey in 2020. According to the survey CFOs are placing bets on data analytics, automation, cloud and customer transformation. How this will be executed in 2021 remains a question.
"75% of CFOs play to allocate more resources to digital transformation in 2021."

PwC CFO Pulse Survey 2020
What is certain according to the survey is that CFOs are steady on their goal: to better serve customers, have leaner operations, get digital right — now, and be more resilient for whatever may come in 2021.
During a January 2020 FutureCFO roundtable several heads of finance acknowledged that the COVID-19 pandemic has pushed the finance team to conduct more planning and analysis to anticipate potential outcomes under varying market and operational conditions.
A condition that was aired by Sourav Seksaria, finance director at Coats Group, the world's largest manufacturer and distributor of sewing thread and supplies, during a separate dialogue in 2020.
"The more you have ups and downs and do not have a scenario ready, the more you need someone to think about drastically different conditions for the business," he explained.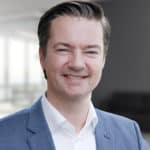 Recognising the elevated need for departmental-led, enterprise-wide analysis and planning, FutureCFO spoke to Mark Velthuis, president for Asia-Pacific and Japan at Jedox.
On 12 January 2021, the enterprise performance management solutions provider for Financial Planning and Analysis (FP&A) revealed that the company had received an injection of US$100 million from venture capital and private equity firm Insight Partners alongside existing investors Iris Capital, eCAPITAL, and Wecken & Cie.
Jeff Lieberman, Managing Director at Insight Partners, said Jedox offered a differentiated approach to financial planning through its flexibility, familiar Excel-based interface and focus on the customer.
APAC strategy
With a large part of the injection will go into the internationalization of Jedox, Velthuis that for APAC this would mean bringing in new talent – a further maturing of the organisation, provide localised customer care and making sure Jedox is responsive to customer needs.
"This includes providing proactive support, driving more value for the customer through better adoption and use of the Jedox software," he added.
What the investment mean to customers in APAC
Velthuis acknowledged that for customers in the region, the added injection not only will translate to an expanded local and regional team, and a visible commitment to the region.
"Insight Partners undertook its due diligence on Jedox – its business strategy and technology – and believe in the future of the company, and what it brings to the market," commented.
Why Enterprise Planning Management is more important in 2021
Enterprise performance management (EPM) tools have been around since the 1970s. The long-term use may have contributed to the misconception that it is about the software.
Jedox explained that EPM is a business endeavour to seek effectiveness and measure and enhance performance in the business. It enables management to better respond to challenges and opportunities.
Velthuis said the uncertainty of the times provides motivation for management to take EPM as so much more important to current. Spreadsheets are not suitable for the business environment we are in now, he opined.
"EPM or integrated business planning and forecasting is so much more relevant in 2021 than in the past. In addition, the amount of unstructured data that is out there together with the speed at which you need access to the data and analysis, legacy tools are simply not up to task," cautioned Velthuis.
Why CFOs should consider XP&A and Jedox
The investment by Insight Partners into Jedox is a testament to the potential of planning and analysis to support business leaders as they navigate the uncertainties that come with doing business in the new normal.
To this Velthuis added that "organisations and CFOs want to explore beyond traditional planning and forecasting (P&F). It is no longer just the responsibility of the FP&A team. P&F is now the responsibility of sales, marketing, logistics, production, etc. Only then can you get accurate forecasts and planning," he added.
To him, a holistic planning and analysis lets leaders answer questions like: "What does the analysis mean to the business? What are we looking at? What are the trends? How do we anticipate trends? How should we collaborate with other departments? All of that comes together in what we call XP&A," concluded Velthuis.