It has been nine months since a virus has been labelled COVID-19 and measures to stop the spread of the contagion, including remote working, introduced.
As some organisations implement return to work procedures, a global survey by Gartner of CFOs and finance leaders on March 30, 2020, revealed considerations by 52% of respondents to move at least 10% of their previously on-site workforce to permanently remote positions post-COVID 19.
But would permanently working from home be such a bad thing? And how does it affect the finance department's existing operations. COVID-19 has elevated the profile of the finance department as advisor to the business. Can it continue to deliver timely insight if parts of the team needs to work remotely?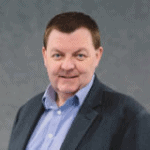 FutureCFO spoke to Clive Webb, head of Business Management with ACCA's Professional Insights team, to discuss how the role of finance and accounting professionals have evolved since the beginning of the year and prospects for career professionals in the months ahead.
How has COVID-19 changed the way accounting is performed at companies in Asia?
Clive Webb: Based on ACCA's global report on the impact of COVID-19, businesses reported that they were most impacted by a host of issues, including the following: supply chain disruptions, breaches of contracts, difficulties in re-negotiating loans, cashflow problems and employee productivity issues.
This situation, while dire, provides opportunities for professional accountants in business and in practice to provide the required assistance, advice, and guidance to businesses to ensure business continuity and resilience.
Furthermore, the pandemic has brought to the fore-front the importance of the digital economy in buffering the adverse effects of the crisis.
It is important to maximise business value by harnessing the growing number of digital platforms and tools to recover from the onslaught of the pandemic, explore new business models, and forge ahead by seeking new opportunities to grow and establish your own new normal post COVID-19.
Besides operational issues, there are also technical issues. Covid-19 would test the quality of judgements made by accountants, during this uncertain period, as valuations and projections of the organisation's viability to continue as a going-concern must be assessed objectively.
Hence, the plate is really full for professional accountants, both as advisors in business and in practice, helping SMEs and larger corporates to manage risks and report accurately and completely their financial position and performance; as well as providing insights to improve business performance.
We foresee that there would be a growing demand for professional services from businesses worldwide and there would be an urgent need for external advice as more businesses, including SMEs/SMPs, undergo digital transformations; especially so during the COVID-19 situation now and post COVID-19.
What would a hybrid accounting workflow look like – which areas must be done in the office, which can be done anywhere?
Clive Webb: The factors that determine what elements of a workflow can be undertaken in the office and which can be performed remotely are complex.
They will depend on the nature of the organisation, the sensitivity of the data that is being managed (more personally identifiable information requiring greater levels of security) and the technology infrastructure of the organisation.
Those organisations who have effective and secure remotely accessible systems are likely to be able to undertake more activities outside of the office. Finance leaders, together with appropriate risk management, compliance and technology teams, must evaluate the risks and determine the appropriate strategy.
The move to cloud-based applications provides greater flexibility in remote access and adoption, whilst retaining the data in a secure environment. We have seen an increase in the investment in technology transformation across organisations in recent months.
Some of these projects may be tactical but a significant proportion are the acceleration of transformation programmes to allow organisations more rapid access to data sources and to be able to perform more predictive analytics based upon both structured and unstructured data.
Finance teams are increasingly being asked to focus on future forecasting and scenario modelling as opposed to historic reporting.
With the increased perception of cyber risk, and threat players who are willing to take advantage of this, finance leaders need to ensure that they appropriately assess and manage this risk.
Robust processes will deliver internal control frameworks that are not dependent on physical presence. However, finance leaders do need to watchful of any compromises in internal control frameworks that could create risks.
What do you see has been the impact of the closing of company books during the COVID-19, and how have accounting departments responded to these conditions?
Clive Webb: The evidence so far suggests that many large organisations have achieved both period and year end closes with minimal disruption. For many of these remote access to systems and the use of cloud-based applications has been key.
The challenges have been in the middle tier where less investment in technology and more legacy systems have been prevalent.
A Gartner survey of CFOs in March 2020 suggests that CFOs are favouring some teams to continue to work from home. What is ACCA's view on this?
Clive Webb: The overarching requirement is the safety of employees. Compliance with government guidelines on office and remote working is essential.
Many of the challenges related to remote working are emotional and finance leaders need to ensure that where they have a mixture of employees in the office and working remotely that they embrace the need not to disadvantage one group over the other.
ACCA has published a series of articles on its COVID-19 Hub that provide guidance and support on the implications of remote working across a range of issues.
Long term adoption of working from home requires a rethinking of the learning culture of an organisation. The traditional learning on-the-job, which has often formed the greater proportion of learning in the workplace, needs to be structured differently in a remote environment.
Leaders and those that they lead require different skill sets; both technical and behavioural. This itself can give rise to challenges.