Editor's Note: In this latest interview for FutureCFO's Female Leadership in Finance Series, Linda Scott (pictured), Founder and Managing Director at executive coaching service company Thinking Leaders shared her journey of transitioning from a finance leader to a coach and company founder, how CFOs and business leaders might benefit from coaching, and advice for female finance executives.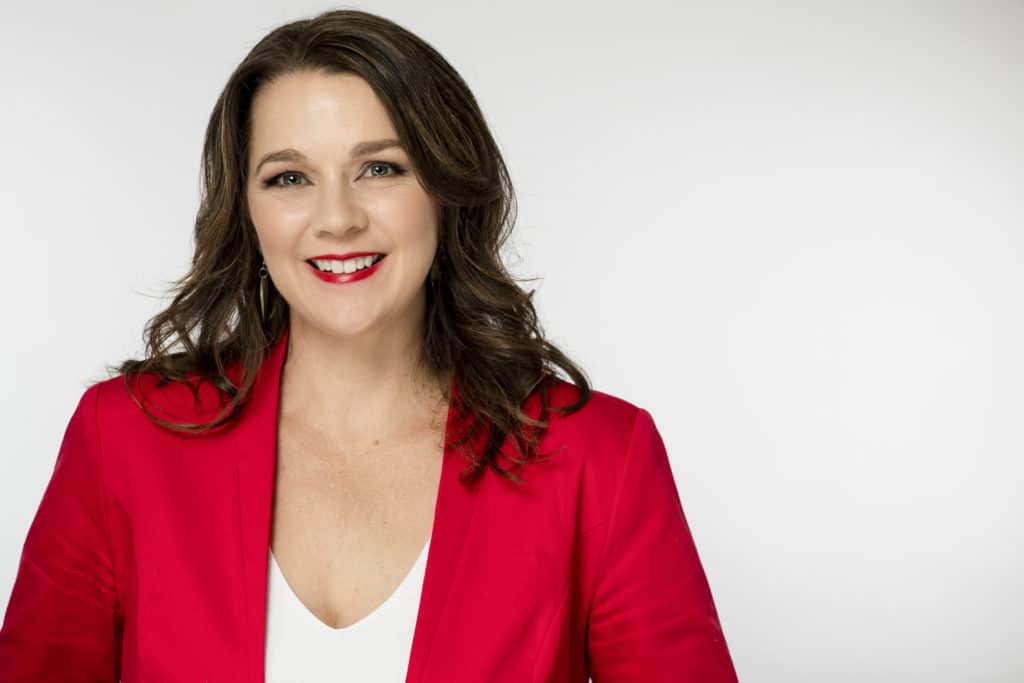 FutureCFO: You founded a coaching firm that helps leaders succeed four years ago. When did you decide to make a career change? What inspired this career change? How did you transition from a CFO to a coach who runs her own company?
Linda Scott (LS): I decided to make the change after going on a personal development journey of my own. I had experienced some burnout in my life, and had struggled to get the important areas of my life integrated consistently.
I knew something had to change as I was unhappy with the choices I was making, but didn't know what to do.
So, I went looking for something to help me — and that's how this all started — to help myself first.
I spent hours on the internet, reading books, listening to podcasts and attending trainings. I began retraining and studied human behaviour including neuroscience, NLP (Neuro-Linguistic Programming) and positive psychology.
I took it into my own hands to understand why I had been that way, and slowly started to turn things around for myself.
I commenced my study and started working for free to see what impact I could make. It was only through doing the work that I was able to understand me, the patterns I had run, and how I ended up there — and then I started to work out how to become the person I wanted to be.
Right at the start of retraining, I also had a major health event, which made me even more determined to learn how to live life according to what's most important to me, and then to impact as many people as possible with this work.
I felt so passionate about how this work could help people because I knew countless people in the same boat. Then there is the ripple effect through businesses, families and communities.
And that's how Thinking Leaders came about.

FutureCFO: How did your former CFO experience help your present career?
LS: My former career actually inspired my business. After spending 25 years working in the finance area, from public practice where I first started out, and then in businesses of all sizes – from small to listed. There were common themes: burnout, overwhelm, life being out of balance, and a feeling of being stuck.
There was often monetary success, but they were still unhappy and unfulfilled.
And that's what I had experienced. So, when I started to develop my business, I definitely had this experience in the front of my mind, as to who I wanted to help and how I could help them. Because I understood them. I had been there.
Leadership starts with the individual first — their own self-leadership, because 90% of effective leadership is the ability to lead ourselves. 
FutureCFO: Have you coached CFOs? What are the major challenges facing CFOs today?
LS: Yes, I have coached numerous CFOs.
The role of the CFO has changed immensely. The CFO is the right-hand person to the CEO — so they must be across all parts of the business, from HR to IT, operations and of course finance. 
Leadership is the cornerstone of the CFO role, but you don't learn this at accounting school.
So, the process to become a CFO from junior accountant is challenging. Apart from the technical challenges, from a human point of view you have to be great at time management, communication, delegation, decision making, uncertainty, chaos and the list goes on.
And because you are being pulled in so many different directions, unless you can really lead and manage yourself well, the wheels have a tendency to fall off, ending in patterns of overwhelm, blaming others and in a lot of cases burnout.

FutureCFO: How can coaching help CFOs become better leaders?
LS: Coaching can be a powerful tool to help CFOs become high-performing leaders in many ways.
Awareness: CFOs need to develop their own self-awareness first to gain a deeper understanding of themselves. 
By becoming more self-aware, they can identify areas for improvement and develop strategies to overcome challenges. They start to understand how their own thinking and behaviour directly impacts the results they and their teams get.
Avoid burnout: The CFO role can be stressful and demanding, so coaching can help CFOs develop strategies to manage stress and avoid burnout. This includes techniques such as time management, prioritisation and self-care.
Executive presence: Coaching can help CFOs really develop their executive presence, which is the ability to command respect, inspire confidence, and communicate effectively with stakeholders at all levels of the organisation.
Communication: One of my most favourite ways I help my clients is to help them understand the art of communication and listening.
When they learn how they and others communicate, then they have the real ability to influence and inspire others. The art of communication impacts the results they get with their teams, their peers, clients and suppliers, and of course the board.
Improve emotional intelligence: Emotional intelligence is a critical leadership skill that enables CFOs to understand and manage their own emotions, as well as the emotions of others.
Coaching can help CFOs to develop emotional intelligence, which can improve their ability to build relationships, manage conflict and motivate their teams.
Foster accountability: Coaching can help CFOs to establish clear goals and expectations for themselves and their teams, and to hold themselves and others accountable for achieving them.
By fostering accountability, CFOs can create a culture of performance and drive results. They can move from a culture of blame and being stuck, to accountability, responsibility and results.
At the end of the day, leadership is about being experts in human behaviour. And it starts with the individual first — their own self-leadership, because 90% of effective leadership is the ability to lead ourselves. 
Prioritise yourself — what I call being functionally selfish! So you can turn up in all areas of your life being that person you want to be.
FutureCFO: What's your advice to female finance & accounting professionals who aspire to become CFOs?
LS: My advice would be this: See yourself as a leader right now because everyone is a leader regardless of title. Start being the leader you want to be.
Know what's most important to you. Work out your values early on and make choices in alignment with them. Know what success means to you and you alone. This is key to setting sail in the right direction.
Be confident and assertive. Don't be afraid to speak up, take on new challenges, and advocate for yourself and your team.
I have seen a pattern with my female CFO clients where confidence and assertiveness may be a challenge. But you can do it — it's a matter of building your self-confidence and self-trust. 
Build a trusted tribe around you. Leadership can be a lonely place to be, so surround yourself with like-minded peers that support and champion each other.
Be uncomfortable. Step outside your comfort zone. Look for as many opportunities as you can to learn the most. It may not be the most pay, but it's where you learn from the ground up.
Network. Look for opportunities to network with other professionals, both inside and outside your organisation. Join industry associations, attend conferences, and participate in online forums and groups. You never know where opportunities come from.
Develop mentors and advisors. Having people in your inner circle that have achieved what you want and can guide you along the way is key to success.
Enjoy yourself. We work for a long time. Find what you love to do that connects with your purpose – whether it's the type of role or the industry.
Remember you are a human being, not a human doing. Prioritise yourself — what I call being functionally selfish! So you can turn up in all areas of your life being that person you want to be.

FutureCFO: Tell me something about yourself. What are your hobbies? How do some of these help you relax outside work? Do some of them inspire your work?
LS: I have been happily married for 28 years and have two amazing adult daughters to whom I am very close.
I love to go hiking, ocean swimming, travelling, lazing on the beach, reading and spending time with my family and friends. I love challenges and adventures.
Through the work I have done on myself, I know the importance of self-care.
So, I have learned to prioritise those things that make me a better person. If you'd asked me 10 years ago if I would be meditating, practicing gratitude and doing breath work each day, I would not have believed you.
But it is these tools, along with my hobbies, lifelong learning and connection with others that give me mental, emotional and physical fitness.
And of course, we will always be a work in progress. You never 'arrive'. So, I too have great days and low days – and that's ok – it's all part of the human experience.
I also love trying out new things which I bring into my coaching and training programs. It's about living and breathing what you do. Then you can have a real connection and authenticity with your clients.