Four Asian economies are among the top 15 in Insead's Global Innovation Index 2021 despite the fact that only a few economies—mostly high income—consistently dominate the ranks of the index.
South Korea (The Republic of Korea) joins the top 5 of the GII for the first time in 2021, while four other Asian economies feature in the top 15—Singapore (8), China (12), Japan (13) and Hong Kong, China (14), according to Insead.
In addition, selected middle income economies, including China, Turkey, Viet Nam, India, the Philippines, are catching up and changing the innovation landscape, Insead noted.
Switzerland, Sweden, US, and UK continue to lead the innovation ranking, and have all ranked in the top 5 in the past three years.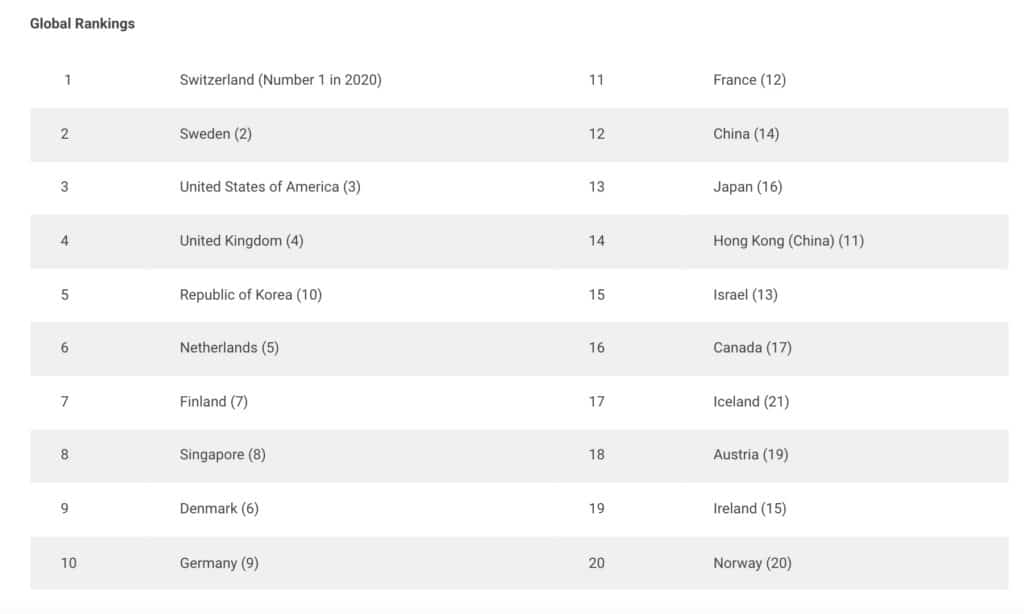 The geography of global innovation is changing unevenly
While Northern America and Europe continue to lead the global innovation landscape as regions by far, the innovation performance of South East Asia, East Asia, and Oceania has been the most dynamic in the past decade, said Insead, adding that it is the only region closing the gap with the leaders.
China is still the only middle-income economy that makes it to the top 30.
Bulgaria (35), Malaysia (36), Turkey (41), Thailand (43), Viet Nam (44), the Russian Federation (45), India (46), Ukraine (49), and Montenegro (50) make it to the GII top 50, according to the GII.
But only Turkey, Viet Nam, India and the Philippines, are systematically catching up, Insead pointed out.
Beyond China, these larger economies have the potential to change the global innovation landscape for good, the institution added.
GII 2021 highlights
• Investments in innovation reached an all-time high before the pandemic with R&D growing at an exceptional rate of 8.5% in 2019.
• Government budget allocations for the top R&D spending economies, for which data is available, showed continued growth in 2020. The top global corporate R&D spenders increased their R&D expenditures by around 10% in 2020, with 60 percent of these R&D-intensive firms reporting an increase.
• The number VC deals grew by 5.8% in 2020, exceeding the average growth rate of the past 10 years. Strong growth in the Asia Pacific region more than compensated for declines in North America and Europe. Africa and Latin America and the Caribbean also registered double-digit increases. First quarter figures for 2021 suggest even more vibrant VC activity in 2021.
• The publication of scientific articles worldwide grew by 7.6% in 2020.