Finance plays an essential role in a company's overall business transformation as it goes deeper into digitisation to improve operational efficiencies and customer engagement.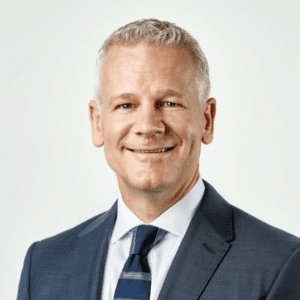 "If you're going to drive a successful business transformation, it's really important that finance is part of that transformation," said Richard McLean, senior vice president, head of global commercial finance at SAP
"Finance needs to be at the core of that and we think about the end-to-end business – you're looking at your supply chain, your manufacturing processes, your distribution. And you're managing your employees and then you're engaging with your customers. All these touchpoints demand core finance processes.
"We need seamless finance processes running in the background and a platform that underpins all our business. So, if we're not modernising that – we're not creating an adaptable set of business processes that enable the company and the business to change around us. Then, I don't think we're playing our part."
Running on the theme "CFOs as accelerators of digital priorities in 2022", the virtual roundtable gathered Malaysia-based finance leaders from across different industries.
A 360-view of the enterprise
Pei Lu Lee, finance director of Warner Music, pointed out that the finance department is in "a privileged position" in providing insights that could guide the company's digitisation efforts toward business transformation in the right direction.
"Having access to the company's numbers gives the finance team a clear picture of where the business is headed and the impact of certain initiatives. This is a key factor of success to me when it comes to transformation. You need to know exactly where to focus and push things through. I think finance is in the best position to drive changes," Lee said.
She also underlined the need for the finance department to transform to facilitate business transformation.
"Especially in a music business where consumer trends and needs are ever-evolving, finance can't stay on with transactional mindset, but to be an agile and strategic partner to the business driving continuous success," said Lee.
Taking the lead
Ahmad Fazril Mohd Fauzi, CFO, Boustead Heavy Industries Corporation, noted that most companies start their digitisation initiatives in the finance department because it is the most transaction-heavy function within the organisation.
"You want to protect the integrity of the transactions – the numbers. As much as possible, you want to minimise human error – that's the first thing. Secondly, you want to smoothen the whole process. I see finance in a pioneering role whenever a business wants to transform itself. Once that (finance transformation) is done, others would follow suit," said Fazril.
Meanwhile, finance takes a critical role in partnering with different company divisions in finding digital solutions, according to Ang Kok Ching, Chief Financial Officer, Touch n' Go.
"We always look at digital transformation as an advancement or improvement, but I see digital solutions to solve problems and issues the enterprise is facing. For finance to take the role is essential because finance knows issues that will be reflected in the (company) books. I think that is where finance has a very strategic role," Ang said.
Embracing change, adding value
Chari TVT, senior finance director, Digital Nasional, said that the role of finance has expanded beyond its traditional boundaries to become a strategic partner and a co-pilot who is expected to add value to the short and long term sustainability of the enterprise.
"This means that you need to understand the business before you get a seat at the table. Moving forward, it's going to be even tougher if you do not transform yourself. Three or four years back, we never spoke about digital disruption. But now every single business is getting digitally disrupted."
He added that CFOs must be open to embrace technologies such as data analytics, cybersecurity, artificial intelligence, VR, AR, 5G, RPA, IOT etc where they fit into the finance department. Anyone failing to embrace will run the risk of being "irrelevant".
"You need to understand the implication of these technologies in anything that you do.
This does not mean that closing books are not important. It does not mean that business controls are not important. It does not mean that ethical standards are not important. These are considered as a part of a regular hygiene factor," Chari clarified.
Process optimisation for sustained competitive advantage
McLean agreed that finance organisations must keep their core finance processes in tip-top shape – through continuous optimisation – before they can pay attention to other technologies that enhance their operations.
"The core finance processes are the big ticket to the party, and they must be world-class. If you don't do those well, then you will spend all your time and all your investments doing those – and that's all you get to do. If we don't continuously optimise our core processes, we won't have enough time or resources to keep up with the other demands that are being put upon us.
According to McLean, done right digital, along with trusted processes and trusted data, enables finance teams to do more with fewer resources.
"This allows us to spend more time and energy dealing solving important problems. And that is ultimately what we do. We are continuously dealing with problem-solving," said McLean.
He cited the example of when SAP introduced a quote-to-cash process. The effort was initially led by the sales organisation because it was deemed important to have a seamless quote generation process.
However, it soon became clear that as a process, cash-to-quote was only one part of the chain. It eventually flows into the order-to-invoice, to cash collection, and ultimately it impacted customers. It was clear, according to McLean, that not enough thought was given to the whole process.
"So, we went through a re-implementation. We considered the viewpoints of all stakeholders – both upstream and downstream. The redesign ensured the hands-off between different teams in the end-to-end process was smooth and automated," he added.
Don't overlook the data in process optimisation
Another participant who is head of finance systems and solutions at an Asia energy company said it is important to take care that things do not get left behind during process optimisation.
"Based on my experience, no matter how many processes you change, what technology you put in there – keep track of your data – your data needs to be clean. Data hygiene is important. Data is the fuel that will go into your processes down to finance, which is usually at the tail end," they explained.
In addition to data, the executive said control over governance and organisational readiness has taken a back seat in process optimisation and is usually forgotten.
"When you do changes, the front end may not understand what upstream actually requires
and eventually when option goes down to downstream and downstream goes all the way down to finance you will find that there's a lot of disconnects. And in the end, finance takes the brunt of all these issues.
"So, if you want to have something improved or changed on your processing technology, those are the three things that everybody should also keep pace with. You package all of it together to make things work. One thing that we are all moving towards now is setting the baselines, and finance has that ability to do so because we know what we want at the end – we work backwards to the front end that this is what we need as a basis, and this is how we are going to keep this."
Tying back to the integration layer
Meanwhile, whatever problem the finance organisation faces, there is a technology solution for it, according to Amit Verma, regional senior director & lead, Office of the CFO Solutions, APJ at SAP.
"How you adopt them is important. From that perspective, it is important that whatever technology you adopt, make sure that it's something that ties back with your integration layer. That it is tied back with your processes."
Verma said that at the end of any technology implementation and process optimisation, companies should not have "different islands" where their data are lying in a different system while their technologies are lying in another system.
"So, there should be an integrated way. There should be a single source of truth that should be there for all. Because at the end of the day, it is trust and transparency which matters for us as CFOs," said Verma.