Editor's note: Have you ever had any regrets from unrealised dreams? Clodagh Farrell (pictured), Vice President and Chief Financial Officer, Asia Pacific, Middle East and Africa, DXC Technology, once dreamt to become a dress designer, but financial constraints back then drove her to choose business and finance, which eventually opened up a huge world filled with exciting opportunities. Farrell also shared with FutureCFO audiences how entrepreneurship of a group of women encouraged her to become interested in finance. This interview is part of FutureCFO's Female leadership in finance series.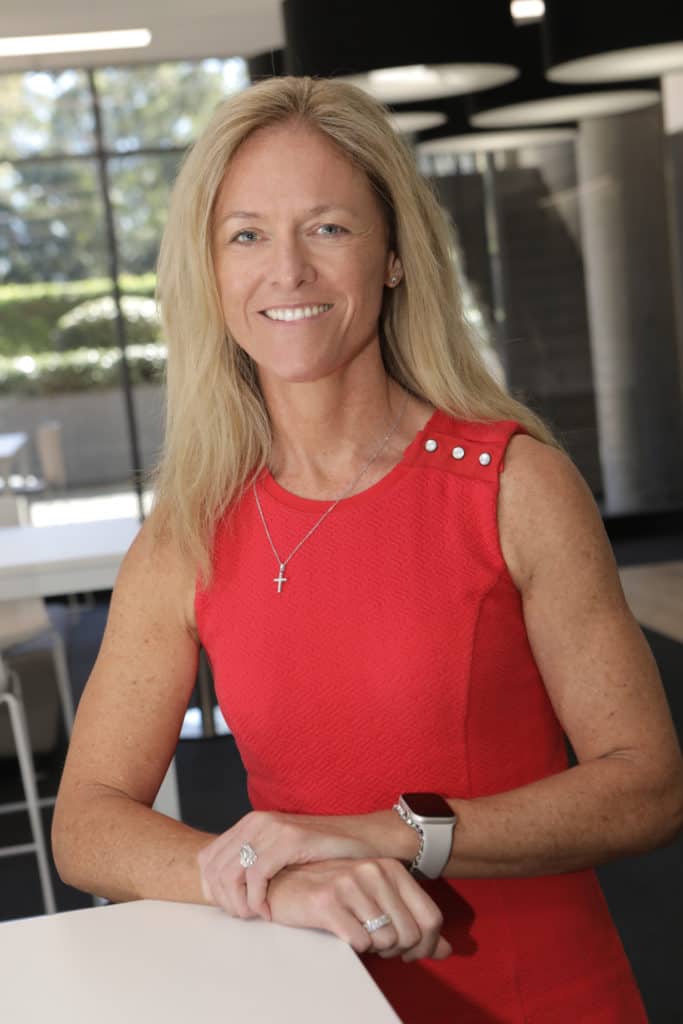 FutureCFO: When did you start to become interested in finance? Can you briefly describe what you are most proud of in your finance career?
Clodagh Farrell (CF): Picture this, it's school holidays on a warm summer morning, there are kids playing nearby and you're watching your mum as she gathers with a bunch of ladies to work for the day.
These women are working together to create clothing for many different occasions. Sometimes there is intense chatter, sometimes silence and sometimes even laughter over the noise of sewing machines humming in the background.
While the men are out earning the so called 'bread', these women have created a business while managing their kids, pulling together enough equipment to create clothing for an external party who sells them on.
It is this entrepreneurship that encouraged me to become interested in finance. The zest these women displayed to have their own lives, authority and money was amazing, especially at a time when once they married it was illegal to work. That's what spurred me on to be just like them.
As I prepared to leave school, I started off wanting to be a dress designer, spending hours on many creations that I wore out on weekends, but money constraints on my family saw me go into business instead.
I had always liked business at school and thought it would be my avenue back into dress design.
Alas that wasn't to be, but finance opened up a huge world for me. I became a chartered accountant and moved from Dublin to Sydney in a short two months with a permanent residence visa. The freedom a qualification can give you is priceless.
Reflecting on my journey, what I am most proud of in my career is what I call "lifting as I lead".
I have had so many mentors support and guide me through my career and because of this, the biggest impact I can now make is to ensure I provide my team with coaching, support and opportunities to be the best version of themselves.
I believe the foundations of becoming a good leader are seeded from the very start through family, values, experiences and guidance.
The advice I would give to others is to continue to learn every day from the good and the bad experiences as these will lead you to places you never dreamed you could go.
Always be hungry for more and challenge yourself, as feeling unsure can be a good thing. In fact, if you get too comfortable, you are probably not pushing yourself hard enough.
FutureCFO: What are some of the biggest challenges facing you as a CFO today? How would some of these challenges evolve post-pandemic?
CF: One of the biggest challenges I face in my role as CFO is balancing the need for bold growth in an era when the world has catapulted business into digitisation.
To maintain the right cost base and efficiency to continue to drive a profitable business, as you take bets to drive that growth, is tricky but essential to moving forward.
The role of the CFO is no longer a back-office function. We are now critical partners to the CEO. In addition to providing financial guidance strategy, we need to hone the right data to support decision making and ensure the correct tools are available to enable our teams to be effective.
Learn every day from the good and the bad experiences as these will lead you to places you never dreamed you could go
FutureCFO: Do you find gender an issue in your career? How would you want that to change?
CF: We could all tell stories of encounters when gender has been an issue, but it's how you deal with these situations that makes you stronger and helps you to lead others.
Although my early career was influenced by a group of inspiring women during a time when they faced real adversity, I have since been supported by managers who are all male, who have championed my curiosity, hard work and desire to continuously improve the business and myself.
I feel blessed to have had this support and exposure throughout my career.
FutureCFO: What's your advice to female finance & accounting professionals who aspire to become CFOs?
CF: I believe that if you truly have the desire and curiosity and you work hard, you can be anything that you want to be.
Listen and learn, look for the best mentors and take on more than you can chew, as you will surprise yourself.
Each time I have taken on a new role, I always worry that I am taking on too much, but I surprise myself every single time; so I now embrace that challenge.
FutureCFO: Tell me something about yourself: What are your hobbies? How do some of these help you relax outside work? Do some of them inspire your work?
CF: I am lucky to have a supportive husband and two great kids.
My daughter is studying a double degree in law and psychology at university, and my son is in his final year of school. He is also an amazing singer and song writer and wants to go to the Conservatorium of Music to do a degree in performance.
To keep fit, I play in a division one soccer competition on the weekends with a great bunch of friends.
We win matches when we are vocal on the pitch and know and hold our positions - this is essential for a win.
There is a huge sense of accountability with team sports too, particularly when it's competitive. You need to bring your best to the field, have your teammate's back and communicate extremely well.
These skills that I have learnt in soccer on teamwork and communication come to work with me every day.