What makes for a sought-after chief finance professional (CFO)? According to Payscale.com, skills such as leadership, and financial reporting and strategic planning, won't elevate your take-home pay much.
These days, strong computer skills, as are advanced knowledge of accounting, budgeting, and finances. But these are table stakes of the profession. You are even expected to be adept at performing managerial tasks like hiring, human resources and employee discipline.
McKinsey says that in the past decade, the finance department has successfully reduced costs by almost 30%. It is anticipated that the next decade's focus will be towards achieving even higher levels of effectiveness.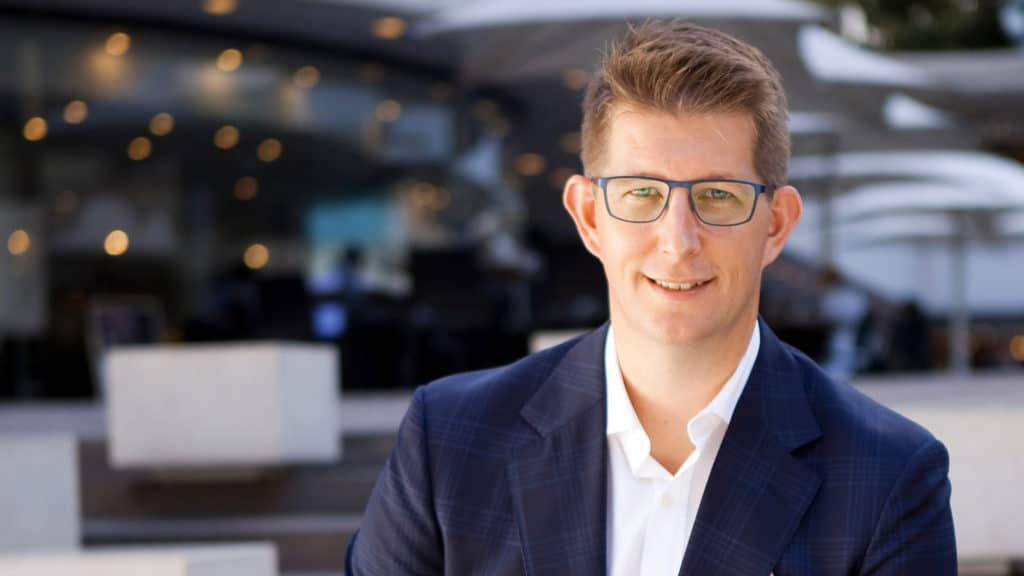 FutureCFO spoke to David Jones (DJ), managing director for Robert Half Asia-Pacific for his views on the state of the finance function in 2021 and what leaders in this field must do to elevate finance into the strategic leaders they are asked to become.
What follows are his responses to specific questions around the evolving finance function, hiring trends, and the most sought-after qualifications.
Can you describe what is different about the following finance functions in 2021 compared to 2020?
CFO: The disruption of 2020 highlighted the need for the finance function to be more responsive – continually re-evaluating both short and long-term goals and strategies. CFOs must take a central role in an organisation, helping to guide business decisions with a high level of business acumen and commercial mindedness.
Controllers: Companies don't have access to historical data to benchmark their responses and performance against or help model future scenarios. As the pandemic continues to unfold, finance teams are heavily reliant on Controllers to gather and analyse snapshot data to manage bottom-line projections.
FP&A:  Companies are relying on FP&A leaders to drive continuous planning efforts and prepare future business strategies around a range of outcomes, from another wave of COVID-19 to other uncertain events.  They are also being looked to to drive efficiencies, such as reducing costs to manage day-to-day functions and helping to identify lucrative new commercial initiatives to boost the bottom line.
Finance function team: The ever-changing business environment and evolving consumer trends resulting from COVID-19 are emphasising the need for the finance function to be an insight-driven business partner and adviser to company leaders.
To fulfil these requirements, soft skills such as stakeholder management, relationship building, emotional intelligence, problem solving and communication are crucial for finance professionals in 2021 alongside core technical capabilities such as financial planning, modelling and data analysis.  
In terms of the function, has anything changed in the key hiring trends for the finance function?
In a disrupted market, businesses that can accelerate their recovery, reduce costs to manage day-to-day functions, and identify new revenue opportunities will be able to get ahead of their competitors, driving fierce competition for skilled finance professionals to solidify these gains, fast.
With several companies having lost employees due to retrenchments, many are reluctant to expand permanent headcount as uncertainty remains a key theme across the global business environment. But there is a challenge at play here: work still needs to be done and companies are continuing to roll out new projects.
To avoid the risk of staff becoming overworked or teams struggling to fill crucial skills gaps, companies are increasingly relying on temporary staff and contractors to maintain business continuity while protecting the wellbeing of their existing employees. A mix of temporary and permanent professionals, which can be continually adjusted, allows financial managers to quickly access specialised skills and scale headcount up and down according to business needs.   
The specialist skills within finance and accounting that are proving to be the most difficult to find amongst job candidates include business/financial analysis, compliance, financial planning and analysis, risk, and internal audit. With limited supply and high demand in the market, these skillsets are well-positioned to command highly competitive and even above-market salary offers from employers eager to secure their talent.
Among the most sought-after qualifications for the post below. What stands out?
CFO: The role of CFO is very senior; hence a high level of experience is expected for anyone applying for this role. A Bachelor's degree in the following will be expected for this role are Accounting, Finance or Economics. An MBA or CPA is also highly desirable.
Controller: A Financial Controller job description should ask for one or several degrees and extensive experience managing finance teams, preparing, and analysing reports and making improvements to fiscal tools and systems. Relevant qualifications are in the fields of Finance or Economics, Accounting, Business Administration and Business Law.
In addition to Bachelor or Masters level degrees, it would be beneficial for the job description to describe candidates who have participated in a CPA (Certified Practising Accountants) or CA (Chartered Accountants) program. This globally recognised program denotes high professional competency.
FP&A: A financial analyst should hold a degree in one of the following subjects: Finance, Economics or Mathematics. They should also demonstrate the following qualities: Experience with statistical analysis and financial forecasting; Attention to detail and the ability to identify data patterns; and good verbal and written communication skills.
Across the finance function, technical skills including Microsoft 365, ERP like SAP, Oracle, Microsoft Dynamics 365, NetSuite, and Workday, Business intelligence tools like TM1, Power BI, and Tableau and predictive analytics are in high demand.