Editor's note: Being talented and intelligent definitely helps you rise through the ranks, but that's not enough. The CFO role requires certain traits and skills, said Woranat Dumrongsiri (pictured), Country CFO, Deloitte Thailand and Deloitte Laos during an interview with FutureCFO for the publication's Female Leadership in Finance Series.
The good news is that those traits and skills can be practiced, forged, and refined through various critical moments and relationships, she pointed out.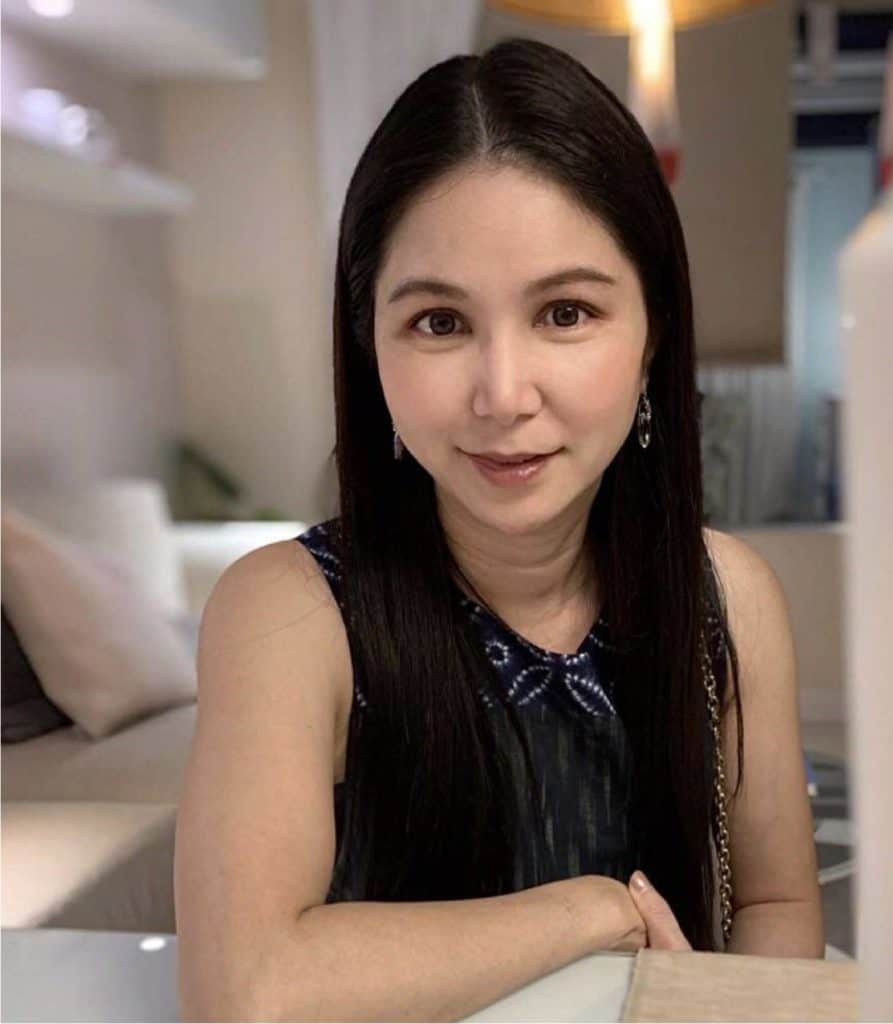 Future CFO: When did you start to become interested in finance? Can you briefly describe your finance career journey and one or two highlights along the journey?
Woranat Dumrongsiri (WD): My interest in finance began in high school. I started to like numbers and did very well in Math. This made me decide to pursue my education in accounting.
After graduation, I started my career in finance at Arthur Anderson as an auditor and became a Certified Public Accountant (CPA). Then I spent three years with Chevron as a regional finance and accounting implementer.
At that time, I decided to do a second master's degree in finance in the US, in addition to the MBA that I completed because I thought finance'd be complementary to my accounting knowledge.
After finishing my master's degree in finance, I joined Microsoft in Redmond as a senior financial analyst for three years before relocating back to Thailand and joining Microsoft Thailand in 2008 as a financial controller for another three years.
I then decided to gain more experience in the commercial aspects and in a different business, thus joining Accenture as client financial management lead for five years prior to my current CFO role at Deloitte Thailand.
My financial career is quite a long journey. I enjoyed every moment as I learned from various roles at all the companies I had worked for. The experience of working in the US in particular enhanced my leadership skills and informed my working style.
Don't be afraid to take up the opportunities you need.
FutureCFO: What do you enjoy to do the most among your many current responsibilities?
WD: As a CFO — besides traditional finance tasks such as bookkeeping, reporting and compliance — I am also responsible for optimising the company's financial performance and driving the direction and success of the organisation by using financial knowledge and understanding of the company's business model while managing risks with all stakeholders.
Of the many current responsibilities, I enjoy using financial data and providing the insights to influence operational and strategic decisions the most.
This responsibility is challenging but enjoyable — it allows me to demonstrate many skills such as financial and business analysis, communication, negotiation, influencing and thought leadership etc.
It also makes me proud as finance can contribute to the maximisation of business value and the success of the company.
FutureCFO: Do you find gender an issue in your career? How would you want that to change?
WD: Not at all. I didn't experience any gender issue in my career. The companies I have worked with takes DEI (diversity, equity, and inclusion) very seriously.
My current company Deloitte wants everyone to feel that they can be themselves and thrive at work. Deloitte has an inclusive workplace culture, which is built on the foundation of respect and appreciation for gender and diversity in all forms.
We strive to achieve gender balance across the organisation. At the global level we have 25% of female in top executive positions, with the goal of 30% by 2025.
At Deloitte Thailand, the percentage of male executives is 55% and that of female ones is 45%.
I also consider myself as an inclusive person. When I look for someone to join my team, I look at talent rather than age or gender.
FutureCFO: What are some of the biggest challenges facing you as a CFO today, especially during this fluctuating pandemic?
WD: Given the current pandemic and the technologies we have today, all of us need to transform ourselves. While we don't lack data today, we need to make use of the massive volume of data in a meaningful way.
One of the biggest challenges that I face today is building new skillsets of the finance team by attracting and retaining talent.
During the fluctuating pandemic, skills in financial modelling that requires the incorporation of internal and external data including macroeconomic data as well as the skill of using AI and other predictive analytical tools in forecasting have become important on top of sophisticated accounting, auditing, and compliance.
Finance staff also needs to understand risk, probability, and statistical techniques so that they can do scenario planning and translate those into probabilities.
In my opinion "team success is my success". So building an effective financial team and empowering the right talent — people with the right skills at the right time — are critical not only to my success but also the overall success of an organisation.
Building an effective financial team and empowering the right talent are critical not only to my success but also the overall success of an organisation.
FutureCFO: What's your advice to female finance & accounting professionals who aspire to become CFOs?
WD: Based on my journey to become a CFO, I have some pieces of advice for female finance and accounting professionals who aspire to become CFOs.
Dreaming big and going for it
Young professionals should dream big. It's important for them to visualise what it would feel like to be in the next step and have the courage to pursue their dreams.
Courage will help you move out of your comfort zone to master new skills and experiences.
Don't be afraid to take up the opportunities you need. If you want to move forward, you need to gain the necessary experiences to prepare for future challenges. Based on my own experience of becoming the CFO, broad and diverse operational and financial experiences help prepare one to advance to a C-level position.
Traits and skillsets that matter
CFOs need be equipped with a broad of skills including communication, listening, negotiation, operations, change and influence, adaptability, business and financial analysis, technology championing and strategic thinking.
In terms of traits, CFOs have to be always curious, self-confident, committed to ethical responsibilities, and keen to make improvement.
The CFO role changes both what I do and how I do something. I always emphasise that the "how" is more important though.
All these traits and skills are practiced, forged, and refined through various critical moments and relationships.
Thinking beyond numbers and building trust
Numbers are not everything to the business and management team.
Professional must be able to effectively translate and distill raw financial information and data into meaningful commentaries and actions to assess potential risks and identify areas of growth.
The best way to practice this is to understand the rationale behind the numbers, consider end-users as customers and being a great listener end-users. This also helps create trust overtime with your stakeholders. It's crucial for CFOs to be trusted advisors to CEOs and management teams.
Every professional who aspires to become the CFO should start developing the breadth of his/her experiences, traits, skillsets, and relationships now. Also, he or she needs to start thinking differently and strategically in his or her every step.
CFOs have to be always curious, self-confident, committed to ethical responsibilities, and keen to make improvement.
FutureCFO: Tell me something about yourself: What are you hobbies? How are some of these help you relax outside work? Do some of them inspire your work?
WD: I love travelling with my family during my free time. My two kids aged 16 and 14 also love to travel.
Travelling not only allows me to refresh myself but also my family to create memorable moments and enjoyable experiences together.
While I use my planning skills to plan my trips, there're always something unexpected — that's when my problem solving skills and adaptability come in handy.
At the same time, travelling not only lets us experience new cultures but also requires us to be more open-minded.
I also love to play the piano — which trains my patience and reinforces my mindset of hard work and practice. In addition, playing piano involves some level of creativity and builds my self-confidence. It helps me to be passionate, focused, self-disciplined, and dedicated.
FutureCFO: Do you have any regret in your career journey? If you were given a chance to go back and make a change, what'd you do differently?
WD: I'd say I don't have any regret in my career journey. When I look back, I still think I'd make the same decisions. I was very happy with all the previous roles, responsibilities, and companies that I worked for.
I got full support from my bosses, my teams, and colleagues throughout my career — these and all the knowledge and experience I gained along the way helped groom me to be the person I am today.
Another role that I would want to explore is consulting, which would make my career be different from what I have today.
FutureCFO: Do you want to become a CEO in the future? Why or why not? Is there anything else you would like to try in the future such as running your own business?
WD: If such an opportunity arises, I would accept it. That's not because CEO is the highest-ranking executive in an organisation but because the CEO is responsible for the company's overall success.
It's a challenging role — you make important company decisions, build business strategies, and shape the organisational culture. The role also requires a well-developed set of skills to succeed includes a combination of hard skills and soft skills as well as both general and industry-specific talents.
In the future, I'd like to set up an e-commerce business if I have a chance — it'd be a challenge I love given the sector's growth and the increasingly competitive landscape.
Setting up an e-commerce business requires one to think through the business model from end to end, in addition to planning, competitor research, and finding a space where one can establish a brand and find success in selling products and services.
Besides enhancing my skills in strategy and operation management, this'd also help me learn online marketing strategy which is something new to me.