Technology has become an important influence and enabler of business – no matter the size and industry. The challenge for many organisations today rests more on which technology to prioritise the limited resources – especially during a crisis like what we are experiencing now.
The second challenge is mapping this technology roadmap to the business leaders' agenda for the year.
I've often wondered just how much of a technology know-how one needs to have in order to be great or exceptional at one's job. Take for instance the finance function, continuing immersion in media discord around things like robotic process automation, artificial intelligence, advanced analytics, cloud and mobility has commoditised some aspects of these technologies so that nearly anyone can talk with some semblance of authority as to what these technologies can mean to the department and the business.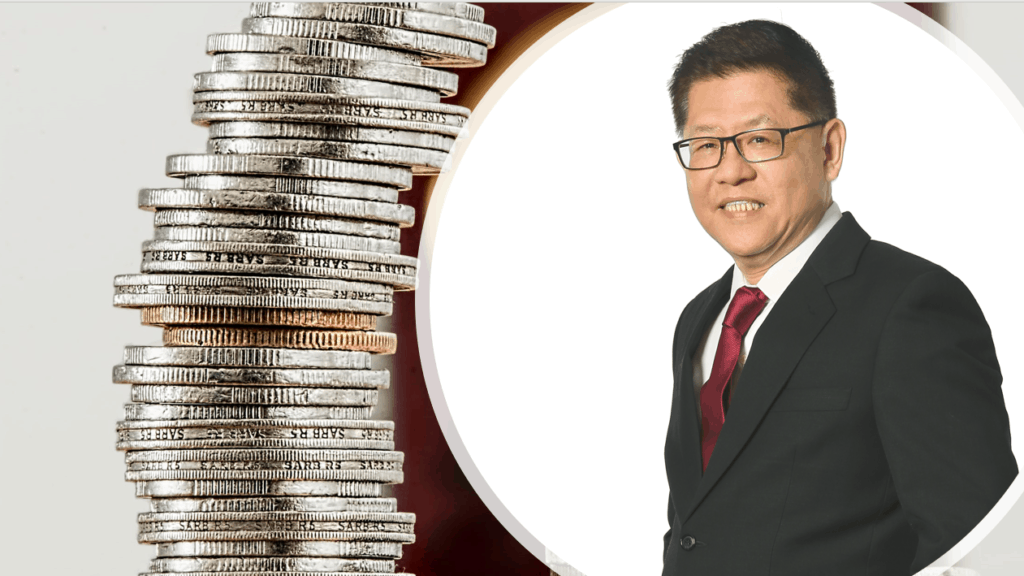 FutureCFO spoke to Jeffrey Lee, regional chief financial officer at Singapore-headquartered CrimsonLogic, on how the role of the CFO has evolved over the years and to what extent technology is influencing that evolution.
Looking back at nearly three decades since your days at Heildeberg Asia, how has the CFO role changed?
Jeffrey Lee: The CFO role has evolved drastically over the past three decades. Even as we compare the responsibilities of a CFO today versus just two years ago, the scope has changed quite significantly – for instance, as a McKinsey survey had highlighted, the number of functions reporting to CFOs is on the rise and have expanded from four roles two years ago to six discrete roles today.
Traditionally, CFOs are responsible for managing the financial actions and decisions of a company. While the traditional tasks such as bookkeeping, financial reporting and statutory compliance are still important, the role of a modern CFO today has progressed to become more cross-functional. Today, we are seeing more CFOs taking on a more proactive role in influencing change and driving the direction and success of the company.
A key attributing factor to this shift is technology's pace of change. The growing digital economy has fundamentally changed the way technology is used by organisations to innovate and open doors to new opportunities. With CFOs being looked up to be stewards of the long term, leveraging digital tools and transformation has become an integral element of the organisational strategy as well as the financial function of the company.
For a company to succeed, thrive, grow, how must the CFO co-exist with the other members of the C-suite and the Board?
Jeffrey Lee: Think of the CFO as the company's "goal-keeper" – our key goal is to manage the financial condition and safeguard the financial assets of the company to create value for our shareholders and stakeholders. As teams become leaner, it's imperative that we partner with CEOs and other members of the C-suite to continue steering the business, driving growth and keeping pace with the fast-changing business environment.
As briefly mentioned, CFOs are being looked upon to be stewards of the long term. This means that we have evolved from being finance specialists to strategists, taking on bigger roles in helping CEOs navigate changing business landscapes and drive growth.
I think it's important for us to proactively engage business managers and other members of the leadership team to discuss and understand new technology and trends. Even if it is not directly correlated to finance in the short run, these may affect the company's competitive advantage and financial results in the long term.
As a CFO what would you say has been the biggest challenge to date?
Jeffrey Lee: I think the biggest change – and challenge – that I have experienced so far is the pivoting scope of a CFO that is led by technological advancements. This includes leading the charge in digital adoption, fundamentally evolving the finance function at the backend, and ultimately, transforming operations across the organisation to one that is driven by new technologies such as automation, artificial intelligence (AI) and machine learning (ML).
Developing a global perspective is also a priority and an ongoing journey for me as well. For a company like CrimsonLogic that has presence across the globe and emerging markets, having a global mindset has helped me manage through the volatility and complexities in the different markets.
What has been your most significant accomplishment throughout your career as a finance leader?
Jeffrey Lee: There have been many highlight moments throughout my career as a finance leader. For instance, from 1997 to 1998, I was actively involved in the M&A and post integration of EACgraphics' businesses in 11 countries across Asia Pacific. The entire M&A cost about US$2 billion and it represented a significant strategic milestone for Heidelberg to strengthen its distribution network in Asia Pacific.
I spent some time with NTUC Income and AIA Singapore where I worked closely with the senior management and leadership team and was glad for the opportunities to provide financial leadership in driving the transformation of both organisations. The successful transformation at NTUC Income helped the Insurance Cooperative to regain its market leadership in Life and General Insurance, changed its corporate branding and significantly improved its customer services. On the other hand, the transformation of AIA Singapore and turnaround after the AIG's 2008 crisis contributed significantly towards the eventual successful USD20 billion IPO of AIA in Asia in 2010.
In 2012, I joined CrimsonLogic as its CFO and have since supported the company in achieving several milestones. This includes building a strong Group/Regional Finance team to strengthen the effectiveness of Finance Support and Corporate Financing; leading and supporting M&A initiatives in Singapore and India; transforming the finance function in CrimsonLogic as we implemented a robust financial system; successfully implemented eProcurement and Staff Claims systems to streamline and simplify processes; and many more.
You've worked across multiple industries throughout the years, are the demands on the CFO different for each industry you've worked at?
Jeffrey Lee: On contrary, many different industries hold similar set of expectations and demands on the CFO. The CFO role is highly portable across sectors and what's key is not the specific industry knowledge, but rather, the leadership abilities that we can bring to the table.
That said, working across industries have broadened my perspectives and I'm thankful for the opportunities to be able to work in these industries and applying my leadership skills in different environments.
For any aspiring CFO, what would you advise them to brush up on?
Jeffrey Lee: Staying open-minded would be key.
The business landscape is always evolving, and we would always need to rethink our business priorities and strategies to keep up with the shifting demands of the industry. We need to embrace these changes, collaborate across teams and work closely as an organisation to futureproof our operations and build business resilience.
Additionally, while it is not critical to be "tech savvy", I think it's also important for a modern CFO to keep up with the technological trends and digitalisation, as well as anticipate and understand what's disrupting their industry and the future role of finance function.
As the role of CFOs continue to evolve, what will be critical for today's CFOs is being strategic in his/her thinking; having good business acumen; developing strong competencies and skills in financial management, whilst maintaining a high standard of financial governance, business planning and controlling within the organisation.