The coronavirus pandemic has stopped many ongoing projects while employees work from home to continue to support customers and ensure normal day-to-day operations.
As the situation becomes calmer, businesses are working on their plans to resume normal operations step-by-step as well. Some of the RPA implementation projects might resume while those finance functions that planned to implement RPA before the health crisis might kick off those projects soon.
Zakir Ahmed (pictured), Senior VP & GM - Asia Pacific & Japan at Kofax shared with FutureCFO how CFOs might continue their RPA implementation in this situation.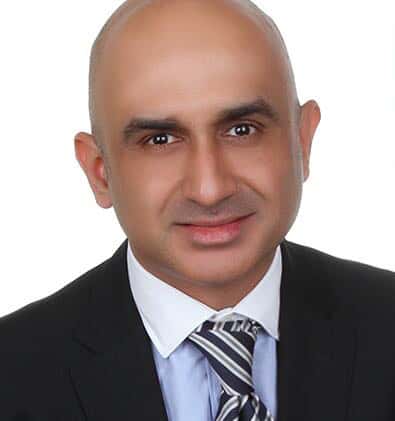 FutureCFO: What CFOs and businesses should do in terms of continuing their RPA implementation when the pandemic starts to stabilise?
Zakir Ahmed (ZA): This pandemic has created an environment of necessity for many organisations to adopt a 100 percent work-from-home model.
The situation has forced companies to digitally enable their operations if they want to remain competitive in 2020 and beyond.
Digital disruption, data explosion and the customer experience are the driving forces behind the need for companies to transform how they do business and move towards intelligent automation which is a part of RPA implementation.
Intelligent automation helps organisations bridge productivity and safety gaps, transform information-intensive business processes, reduce manual work and errors, minimise costs, and improve customer engagement.
CFOs and businesses should continue to enable more remote collaboration and have plans in place for accelerating growth as we emerge from this crisis. The future of work dominates our thinking about the "new normal" – it's a question of finding the right balance of employee satisfaction with the new wave of digital workforce capacity created through converged automation and AI technologies.
It's essential to have easy customer interaction, make it relevant and impactful, and help to build long-term value. The objective of continuing RPA implementation is to drive productivity and accuracy, to be more compliant with regulations and policy, and to maintain agility in the face of unprecedented threats.
Ultimately, it's to enable the move towards a frictionless, hyper-connected organisation (with all stakeholders - employees, vendors, customers) transforming work processes and the way service is delivered.
For instance, invoice processing can be a very labour-intensive workflow. You need to prepare an invoice and send it to a customer. With the use of automation capabilities in handling invoices, administrative processes become seamless and smoother, especially for closing and servicing processes. Paperless audit trails reduce the risk of non-compliance and human error.
This shift creates a strong foundation to empower the workforce of tomorrow, relieving employees of tedious tasks and enabling them to focus on value-added activities requiring a human touch.
FutureCFO: In the case of CFOs who have plans to implement RPA but haven't started yet, what's your advice to them at this point in time?
ZA: A clearly defined strategy and roadmap enables CFOs to know which processes to tackle first.
According to Kofax's Intelligent Automation study that was conducted in conjunction with Forbes Insights, the five most frequently automated processes are quality control (43%), technology enhancement (42%), financial transactions/reporting (35%), customer experience (32%), and delivery of products and services (32%).
This shows there are many business operational processes requiring automation and using RPA solutions such as Intelligent Automation.
In addition, business leaders are often looking at innovative ways to improve business processes. It's critical for CFOs to reflect on what's imperative for the focus of change within companies and invest accordingly.
There are also other benefits. Implementing automation to provide end-to-end view of business and drive inter- and intra- departmental integration provides great value for CFOs as they can ensure best practices are in place, moving away from silos to get better business results.
Leveraging automation to complement an existing finance and accounting workflow, scaling to meet the needs of accounting firms, regardless of size and finance departments in organisations, results in bridging automation gaps in finance and accounting processes, which leads to organisational growth.
Organisations must ask for feedback from their staff as cross-functional participation is key. They need to loop in executives, business and process leaders from different roles
FutureCFO: Organisations often have difficulties in changing staff mindset required to work with RPA. What would help organisations make it easier to achieve a mindset change?
ZA: Executive leadership influences the change in mindset. Openness to collaboration where companies prioritise digital, cloud and automation from 'nice to haves' to 'must-haves' will likely see these organisations in a competitive advantage leading to greater market share in their respective industries.
CFOs have to include employees within the plan to adopt RPA and IA solutions.
Organisations must ask for feedback from their staff as cross-functional participation is key. They need to loop in executives, business and process leaders from different roles like human resources, finance, sales and operations management.
It's also important to train teams to understand the purpose of the solution and how to use them effectively to simplify day-to-day tasks and enable them to refocus on more fulfilling, strategic work.
People will change their mindset and embrace technology if they can see the value in it in their own jobs. The right mix of human talent and a digital workforce will bring about increased productivity and job satisfaction.
FutureCFO: Time savings and cost savings seem to be the major benefits of RPA deployment. Are there any other benefits beyond these two? Why would these non-cost related benefits matter to businesses?
ZA: Business operations are becoming increasingly complex due to the vast amounts of unstructured data found in documents and emails, mobile transactions, electronic signatures, exception handling, biometric authentication/validation, case management and customer communications.
RPA deployment and intelligent automation help eliminate the complexity and cost of managing various standalone technologies.
When organisations build a digital finance workforce of tomorrow where the collaboration between digital and physical workers results in greater organisational capacity and employee empowerment, they're able to connect people, processes and technology without the friction of amalgamating disconnected point solutions.
These non-cost related benefits translate to reduced manual work and errors, and this means better customer service and more positive branding for companies.