Editor's note: "Venture outside your comfort zone. Never say never" are words that Siew Shan Sim, CFO AirAsia, Aviation Group (pictured) lives by. Not only did she take up the CFO role at low-cost airline AirAsia three months before the pandemic hit and then quickly create various measures for managing liquidity, team morale, and relationship with stakeholders during the pandemic, she also challenged her self—as an introvert—to speak publicly in professional conferences.
While taking risks does not guarantee success, failure is nothing to fear. "Failure is only part of a journey," SIM said in an interview with FutureCFO for its Female Leadership in Finance series, hoping that female finance executives would reach their fullest potential without underestimating themselves.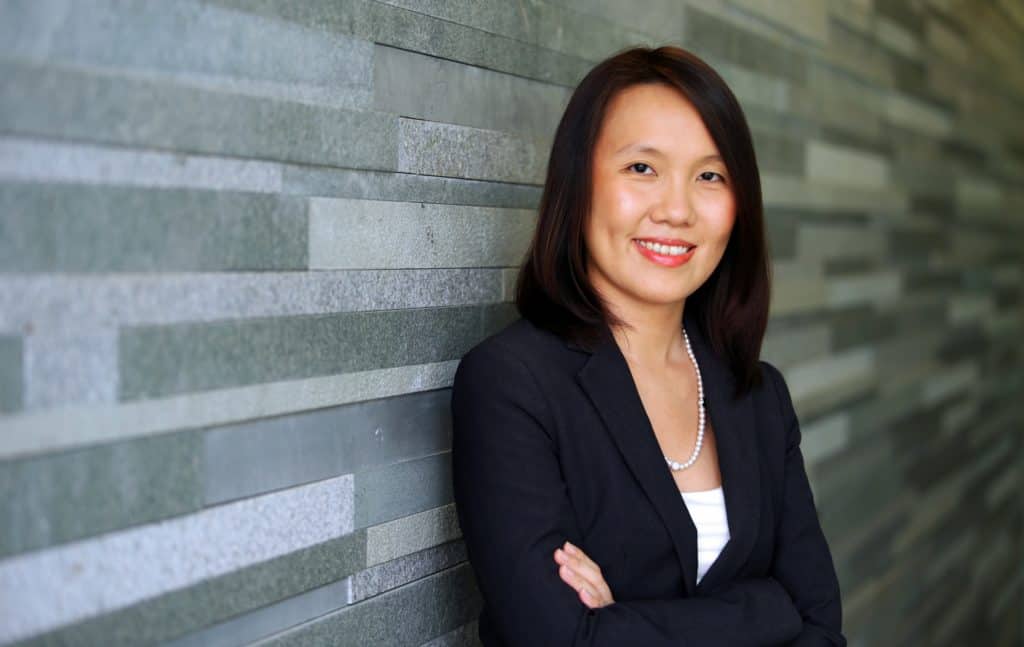 Future CFO: When did you start to become interested in finance? Can you briefly describe your finance career journey and one or two highlights along the journey?
Siew Shan Sim: Finance has always been my family legacy. My entire family and the spouses that myself and my siblings married to are also in finance-related lines despite individual differences in terms of the specific areas we chose for our careers.
To summarise, I think my journey is filled with opportune moments of meeting people, situations, and circumstances that expose me to various challenges, environments, and cultures.'
When met with challenges, one can choose to walk away, get help or face it with gusto. I chose to face them with optimism probably out of naivety or curiosity. Wiser now and looking back, it had helped me become a dynamic and flexible leader.
There are many highlights instead of one or two along the way—be it doing the advisory work for the then largest merger in Malaysia, or a successful tax planning endeavour that bore fruit, or perhaps now, hopefully, be part of the team that saved the largest low-cost airline in ASEAN.
Future CFO: What do you enjoy to do most among your current responsibilities?
SS: I am a fixer. I like to look at any given finance teams, their tasks, and ask how we can do something faster and better. And that will lead to the question of how we can make everything aligned with standard operating procedures. To me these allow first, scalability; second, opportunities for automation; and third, opportunities to reskill the team.
I also believe greatly in business partnership with different parts of the operations. I enjoy being curious, hearing from everyone, and at the end of the day, connecting the dots and linking it to the bigger picture of financial accountability and profitability.
I face more issues with my age than with my gender in the ASEAN region.
Future CFO: How much time do you spend in mentoring your team? When did you start to mentor finance professionals? What are the major challenges you encounter in mentoring?
SS: My underlying belief is that the people I train today will be the ones who will change my children tomorrow. I also believe that I am a benefactor of opportunities and people that I have met—they had given me a leg up and I believe in paying it forward.
I spend a lot of my time mentoring finance professionals but not everyone will actually want to rise up. I will spend time understanding their characters and skillsets and then try as much as possible to match them to appropriate work scopes.
For people whom I think can become better, I will push them to try bigger things, more challenging things. My promise to the team that I mentor is that I just want them to be a better version of their yesterday selves.
There are always people who would like to remain in their comfort zone—I have learnt to accept that as long as I have tried and my conscience is clear that I have done what I could. I have also learnt to let go.
Future CFO: What are some of the biggest challenges facing you as a CFO today, especially during this fluctuating pandemic?
SS: It's challenging enough to be appointed a CFO of the largest low cost airline in ASEAN. It's even more challenging to be appointed three months before the pandemic hit.
With hardly enough time to warm my seat, I launched into thinking of countless measures necessary for managing liquidity and the team morale and productivity as well as building relationships with internal and external stakeholders without physical meetings.
I must have done a pretty good job since after nearly 20 months of not flying, AirAsia is still standing.
Future CFO: Do you find gender an issue in your career? How would you want that to change?
SS: In AirAsia, the management advocates diversity and inclusiveness. I do not face much objection of my gender in the CFO profession.
There are some industries that prefer the male gender such as construction or property development. This is increasingly rare now as the push of the 30% club trickles down to management levels.
However, I face more issues with my age than with my gender in the ASEAN region. There are many who consider age as a sign of maturity. For instance, when I was younger, I wouldn't be considered for the CFO post. If I could change something of the ASEAN region, it is that perception of age being a sign of maturity and of what you can attain.
I must have done a pretty good job since after nearly 20 months of not flying, AirAsia is still standing.
Future CFO: What's your advice to female finance & accounting professionals who aspire to become CFOs?
SS: One advice I have is to build your network from the get-go. The network will allow you to have greater exposure and serve as the building blocks in your future career.
Another advice is never say never. Sometimes as females we tend to underestimate ourselves and choose to turn away challenges that are too tough for the fear of failure. But failure is just part of the journey.
The third one is self-branding. The onus is on us to figure out where we play in the wide spectrum of finance.
We must realise that there is no single fixed description and criteria of a CFO but there are different types of skillset for different industries, different types of environment, and different needs of organisations.
Future CFO: Tell me something about yourself: What are you hobbies? How are some of these help you relax outside work? Do some of them inspire your work?
SS: I am an introvert and a very private person. My hobbies center around cooking and reading. However, I speak in conferences and talks organised by professional bodies to build on points that I'm weak at, which is public speaking.
Those public speaking opportunities also enabled me to build my network in the pre-pandemic times and satisfy my curiosity when engaging with people in different industries to see what the latest technology is or the latest developments whether within the country, ASEAN, Asia or globally.
Sometimes as females we tend to underestimate ourselves and turn away challenges for the fear of failure. But failure is just part of the journey.
Future CFO: Do you have any regret in your career journey? If you were given a chance to go back and make a change, what'd you do differently?
SS: I don't think I would do anything differently. I think the choices I've made have taken me this far. The failures I've faced have left me wiser. Perhaps, even the pandemic has pushed me to rise to challenges that I could not have imagined before.
Future CFO: The future: Do you want to become a CEO? Why or why not? Is there anything else you would like to try in the future such as running your own business ?
SS: I am a proud spouse to an owner of a homegrown omni channel groceries business that was started five years ago. I think on a balanced view that I prefer to do what I am good at and contribute to an organisation in terms of leadership. But I guess, a good reminder is what I mentioned—never say never. The ever curious me might one day be tempted by a challenge I can't refuse.