Gartner says to build an AI-driven finance organisation for the future will require a combination of technical and business skills that many finance teams do not have today.
Mark D. McDonald, senior director analyst in the Gartner Finance Practice, observes a profound shift in how finance teams work based on the accelerating use of AI to help them handle the increased complexity of their daily activities and become more productive.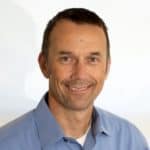 "Just like any disruptive technology throughout history, AI will inevitably displace and replace some roles and skills, but new roles, skills, and opportunities will also emerge."

Mark D McDonald
He adds that leading finance teams will learn to position AI-driven tools and solutions as co-workers that help them do their jobs better. "Using AI as a co-worker instead of a replacement also ensures that finance leaders avoid delegating responsibility to machines that should be owned by a person," he added.
FutureCFO spoke to Robert E Parker, CFO for IBM Asia Pacific, for his perspective on how finance teams can and should take interest in the potential of AI, and arguably that waiting for the technology may not be in the best interests of the function and the company.
Why are finance heads interested in AI?
Robert E Parker: Finance leaders have always played a critical role in stewarding a company's performance. As a profession we have made significant progress over the years leveraging technology to streamline how we manage historical data and more recently, leveraging analytics on predicting outcomes.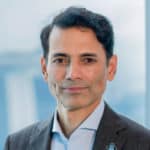 "As we look forward to the developments in AI, finance leaders will be in a better position to uncover hidden opportunities and risks and step beyond using structured financial data by utilising data from across organisational silos enhanced with data from outside the organisation."

Robert E Parker
Within the scope of the finance function, what can AI realistically provide that enhances the value of the function?
Robert E Parker: The reality of what AI can do for consumers has hit the headlines with ChatGPT. I think the recent public awareness has unleashed the scope of thinking on how AI can be used to deliver higher performance.
This higher value has come from accessing new sources of data, which includes market-centric data like macroeconomic information, news and events, competitor insights, etc.
Adding to that are also customer-centric data like social media inputs, customer segmentation, demand and even weather data. Getting a view across all these external data points along with the data within the organisation opens incredible opportunities to improve business performance.
There are many areas where AI has been infused into finance processes to drive value so let me mention a few:
Finance process optimisation: Building intelligent workflows to reduce manual effort and improve compliance. An example would be using Natural Language Processing (NLP) to analyse contracts and recommend the correct accounting treatment.
Fraud and waste: Use Machine Learning (ML) to detect fraudulent patterns.
Compliance and regulatory: Use classification models to analyse new regulations to understand new obligations or build audit plans by analysing the risk environment and operational metrics.
What level of maturity in terms of experience at work and in the use of technology should a finance person have for AI to make a difference?
Robert E Parker: Finance professionals through their basic training are well equipped with the foundational skills to thrive in the AI era. Skills such as data analysis, and the ability to interpret complex financial data are core competencies along with strong communication and collaboration skills are table stakes.
One area that will be new to many will be the understanding of the ethical implications of AI in particular the potential biases in the data and algorithms. If the models contain bias or are misleading, there will be potential reputational damage and costly fines.
While experience is one dimension, the financial leadership will need to demonstrate a growth mindset and stay up to date on the current industry challenges and AI capabilities.
Given what we understand of Generative AI, is it a reliable tool today?
Robert E Parker: Generative AI, underpinned by foundation models, is set to radically change how businesses operate. And quickly. To make generative AI reliable, it must be accurate, scalable, and adaptable.
Businesses require absolute confidence that the AI they're using for mission-critical decisions and outputs is trustworthy and reliable — from securely working only off their proprietary data, to offering views into how the system reached a decision and that it's compliant with business and regulatory requirements and not perpetuating biased or inflammatory behaviour.
Innovations like ChatGPT can't offer these types of sensitive, business-focused AI solutions.
For IBM, a reliable AI platform must represent three goals that we believe are essential to the future of AI for business: hybrid and open, reusable systems built on foundation models, with trust and responsibility embedded entirely.
Understanding that an AI may have some bias built in, how should CFOs "vet" the technology when evaluating it as a tool to support/enhance the finance function?
Robert E Parker: To fully realise the potential of AI, it must be built on a foundation of trust and transparency. At IBM we adhere to three fundamental principles in our development of AI.
First, the purpose of AI is to augment human intelligence. We believe AI should make all of us better at our jobs, and that AI should augment, not replace, human decision-making.
Second, data and insights belong to their creator. IBM clients' data is their data, and their insights are their insights. We believe that government data policies should be fair and equitable and prioritise openness.
To what extent should finance professionals lean on AI in the performance of their functions?
Robert E Parker: Now is the time to lean in on AI to make things better for finance employees. By putting AI to work across processes that are complicated or routine we will be able to free up our teams from repetitive work and empower them to deliver fast outcomes and make better data-driven decisions. It is a win-win proposition with the quality of work improving and at the same time driving productivity.