Writing about career prospects for 2020 seems out of place at a time when professionals are worried about their jobs as much as companies are distressed about staying in business. But as history has shown us – there is a cycle to everything – and this period of relentless challenges will eventually come to an end, and professionals and businesses will begin anew.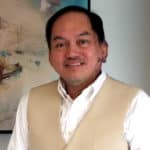 Asked what keeps him awake at nights during these periods, Mike San Diego, chief financial officer for JK Finance Capital in the Philippines, said "scenario planning for business recovery".
The response reflects new expectations on finance that go beyond just reporting about past performance. There is an urgency among CFOs in Asia to prepare the organization for the future, where conditions are less predictable, and expectations are for leaders to respond in an almost anticipatory manner.
About the only thing predictable is the immensity of challenges and opportunities as the present converges with the future.
Changing priorities
Asked what the priorities of the financial planning and analysis teams were in 2018, three-quarters of CFOs surveyed by FutureCFO between March and April 2020 picked planning, budgeting and forecasting as a key function of the department.
Today, this remains a table stakes of the function despite the future uncertainties shrouding nearly all industries as a result of COVID-19.
New ways of working
Businesses are challenged to the core throughout the first half of 2020 weighing the risks of prolonged shutdown and carefully managing staff during the ongoing outbreak. Against the backdrop of economic and legal implications of non-compliance, companies are mandating self-isolation and work from home.
This presents a predicament for finance professionals who are accustomed to working in an office setting with easy access to people, process and technology. Today they must work with some isolation while remaining connected to their teams and other business units through available technologies and tools.
Data challenge
One of the defining characteristics of the digital transformation mania that is sweeping business since 2015 is the call for organisations to be more data driven. While COVID-19 may have dampened the enthusiasm for experimentation, the need to be data-driven has remained on track – in some cases there is a greater sense of urgency for finance to provide accurate data in real-time to enable leaders to make informed decisions faster.
Arno Wiedijk, regional finance director, Asia Pacific at TMF Group, noted that maintaining data quality is a challenge within the financial planning & analysis function. This becomes even more pronounced as companies operate within the constraints imposed by COVID-19.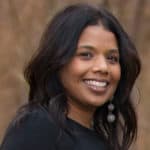 "We know the amount of data out there to sift through has grown exponentially. The data companies have access to will continue to grow, and the speed of analysis demanded by businesses will set expectations on finance to be faster and better. This will require new tools to automate and support insight-driven finance," said Himashi Soriano, managing director, APAC at Association for Financial Professionals (AFP).
She noted that the CFO function is at an inflection point. The scope of responsibility has grown so large that it is hard for one person to manage. Unfortunately, while technology is moving as fast as the demand can drive it, updating skillsets has not. This leaves companies, and departments within organisations, competing for the same talent – at least in the short-term.
"I think that if finance is unable to manage its data and automate routine tasks, all its time and efforts will be consumed by the control/compliance functions while other parts of the company absorb the planning and analytical work, which means finance is no longer the analytics hub of the company," said Soriano.
Narrowing the skills gap
Soriano pointed that finance leaders should create an environment for career growth.
"Good leaders typically ask a lot of questions to their teams, creating the expectation that questions are encouraged. The learning happens in the search for answers and finding the expertise; this is even more valuable if that requires reaching out to experts from other teams," she explained.
San Diego believes that companies will look at experience, educational training and expertise in the quest to bring in the right talent.
He opined that titles and degrees play an important part in a finance leader's career. "These tend to provide you with more credibility along with your ability to deliver your KPIs as CFO (for example). People tend to give you more bearing if you have relevant titles or degrees attached to your position," he added.
He himself looks for analytical skills and soft skills like communication and the ability to work in a team when recruiting talent.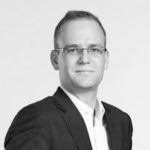 Wiedijk added that it is important to have constant engagement with the business. He pointed to this skillset as proving more difficult with the unprecedented situation organisations are in.
Soriano concurs and adds that education is a continuous journey, and finance leaders should cultivate the environment where that is expected, one way to do this is providing a finance training program for their team.
"When we think of work, there are functional portions that must get done combined with opportunities to explore new ways of doing business, that is the importance of keeping your team's skills up-to-date, challenged and engaged," she commented.
Training
Like many other functions in the business, skills gap become pronounced as organisations modernise their organisation to take advantage of digital transformation. Soriano noted that irrespective of where they are in the world, finance professionals face a major skills gap—particularly when it comes to digital finance skills such as data analysis and data visualization, technical skills such as forecasting and modelling, and soft skills like visual storytelling.
"FP&A teams should have the right knowledge and skills in place to focus most of their time on analysis and interpreting data to help the company make better business decisions and drive profitable growth," she added.
She pointed to the efforts of organisations like the AFP in closing the skills gap that currently impairs productivity and creativity within the function.
"At AFP, we help finance and treasury professionals be better at the job they have and prepare for the future they want. We certify professionals with our Certified Corporate Financial Planning & Analysis (FP&A) and Certified Treasury Professional (CTP) accreditations that are accepted and embraced around the world and used as a benchmark of competency," she concluded.
More than ever, finance professionals must establish themselves as a trusted business partner and advisor for financial and strategic advice.