"Life challenges us, so that we become enlightened. And by recognizing our true intrinsic nature — our transcendent potential — life becomes clarified in a manner that allows us to be an agent of change, not only for ourselves, but for many." ― Ray Byfield, This Business of Life and Business
For some calling 2020-2021 as challenging times may be an understatement. In the ACCA-PwC report, Finance Functions: Seizing the Opportunity, it described the period as testing the effectiveness of finance teams challenged how they deliver insight to the business.
It went to note that FP&A and reporting teams have been stretched as the demand for rapid and effective business insight from finance has proved critical for many organisations which have been placed under acute stress.
For many, it has served to demonstrate the flexibility and resilience of the latest generation of cloud tools and technologies. It has also informed how the solutions developed in a pre-COVID world can be enhanced to support the anticipated new ways of working.
So where do we go from here?
Change is the only constant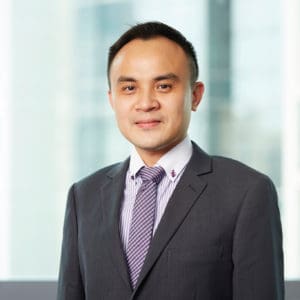 Siang Leng Tay, CFO and head of FP&A for QBE Asia, summed it up by adding that the biggest change is the need to respond quickly to rapidly changing economic conditions/business challenges as well as being the co-pilot to senior management and Boards for strategic decision making.
"It is however equally important that a strong rigour of risk management, governance and control is not overlooked in the urgency to make faster decisions," he added.
2020-2021: period of challenges
Tay conceded that the period saw increased demands on the finance functions whilst maintaining resourcing levels. This presented additional challenges around people and processes. He listed:
Having to collaborate remotely to implement new accounting and regulatory standards (e.g., IFRS17 and RBC)
Stiff competition for talents with the right skillsets, and
Increasing demands on the finance functions whilst maintaining resourcing levels
"Leveraging our strong QBE corporate purpose and vision has allowed us to take effective steps to overcome the challenges. These include harnessing expertise and capabilities across the Group, a rewarding and recognising culture, strong enterprise performance as well as strengthening alignment and collaboration across teams," he continued.
Crisis-born FP&A best practice
Gartner noted that CFOs and finance leaders continue to grapple with how to turn investments for both the enterprise and finance function into digital wins for the organisation.
A Gartner comparison of investments between 2021 and 2020 revealed that 82% of CFOs report that their investments in digital are accelerating, exceeding investments in other areas such 82 as talent, supply chain, business services or fixed assets.
Accelerating digital investment in an environment of scarce and more costly inputs creates both significant opportunity and risks that CFOs must confront in 2022, noted the analyst.
Tay commented that digital transformation and automation have become a necessity and not just an option.
"The FP&A function's real value add is to provide insightful analysis of the data, as compared to being an expert spreadsheet user. Freeing up capacity for the FP&A professionals is also essential to improve their mental well-being and maintain their productivity during this difficult period," he added.
In hindsight
Asked whether there might be things that could have been done differently, Tay didn't hesitate when he said: "I would have focussed even more strongly on the things we can control, rather than spend too much time on areas that we don't."
He cited an example of during the early days of the pandemic, it was almost impossible to see beyond a one-month forecast. "With hindsight, we could have accelerated a number of digital and operational transformation projects so that we can reap the benefits earlier and enjoy greater returns on investment," pointed out Tay.
Lesson born from the pandemic
According to Tay working remotely meant they needed to trust and hold each other more accountable. "I am very touched by the support from QBE's management and the entire FP&A and Finance teams where we constantly support and encourage each other to deliver critical projects and timelines," he continued.
Advise for FP&A leaders and teams
In a post on Harvard Business Review, Heidi K. Gardner, noted that the diversity of experience allows a group to see risks and opportunities from different angles so that it can generate new solutions and adapt dynamically to changing situations.
Tay acknowledges that one can go faster alone. However, one can go much further when working with others.
"Collaborate widely with internal and importantly, external customers too so that we can build a long term and trusting relationship with the various stakeholders," he concluded.
* Editor's note: QBE Asia is a finalist in the FutureCFO Excellence Awards 2022 in the categories of Excellence in Financial Planning & Analysis, and Excellence in Operational Accounting & Control.